One of the highlights of the Christmas season for my grandma is heading downtown on the Night of Lights, the night before Thanksgiving, to see the lighting of the displays she used to see every year growing up. The lights that now grace downtown Fort Wayne used to be displayed on the facade of the famous Wolf and Dessauer department store building. (To read more about the store's history and Christmas light displays, click here.)
Another Christmas highlight also featured from the past is the display of animated Christmas figures. These figures, ranging from animals to humans to fairytale creations, were popular decades ago, since animated toys were pretty much unheard of at that time. These animated window displays also used to be on display in the Wolf and Dessauer building. Since 2003, they've been on display at Christmas time in the Historic Embassy Theatre's windows, on the corner of Harrison St. and Jefferson Blvd. (Click here for more exciting Christmas events at the Embassy!)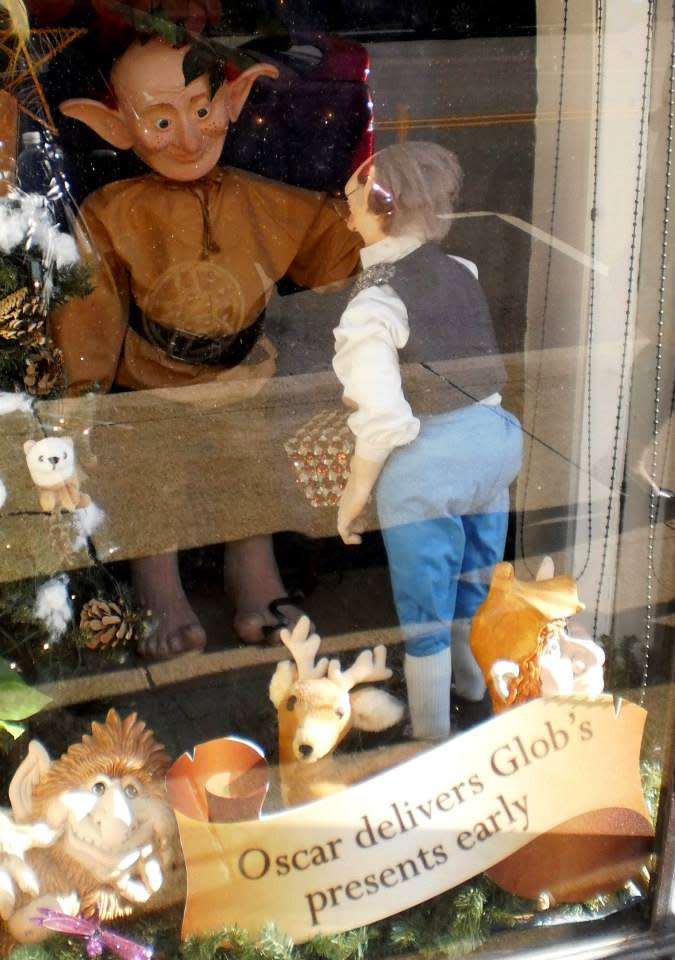 I think the animated window displays are fun because they're a reminder of Fort Wayne's Christmases past. The figures are intricate and innocent. For kids, they're imaginative and whimsical in a culture that now relies on more advanced technological entertainment.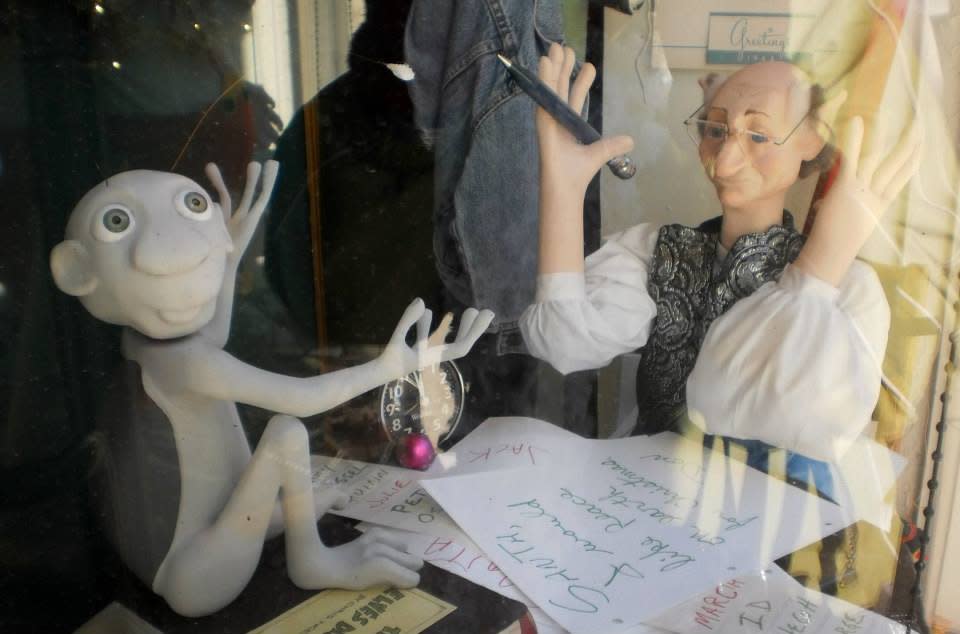 For everyone, though, the animated window figures provide a calm reprieve for passersby; busy holiday shoppers can take a few minutes to stop and enjoy the classic, magical beauty inside the windows.
Come enjoy the historic, animated window displays for yourself!  They will be on display beginning on the Night of Lights, November 25th, through the end of the year.
The Embassy Theatre is located at 125 W. Jefferson Blvd., across from the Fort Wayne Marriott Hotel.
Return to visitfortwayne.com.<