The phenomenon of the chef-owned restaurant is bigger than ever in Fort Wayne, Indiana; chefs want to imbue their establishments with their personal food philosophy.

4 Chef-Owned Restaurants in Fort Wayne, Indiana
1825 W. Main Street, 260.203.4045, junkditchbrewingco.com
Daniel Campbell, Jack May and Andrew Smith, owners of the popular Affine food truck, opened the Junk Ditch Brewery in 2016.
"When we first opened we tried to do price-fixed lunches, but people were not into that," said Campbell. "There are lots of surprises in the dips in revenue, seasonality and the challenge of managing people. We love every second of it. We wouldn't want to be doing any thing else."
Popular items on the menu include the Chuck Roast Gnocchi, pizza and the Junk Ditch Burger. Smith said they are looking to expand the restaurant and increase seating. They also want to establish a storefront for their sister business, GK Baked Goods.
Smith doesn't believe there is any such thing as a saturation point in terms of the number of restaurants that can thrive in Fort Wayne.
"If restaurants aim high and perform well and value their customers, there should be no cap on how many restaurants can be here," he said.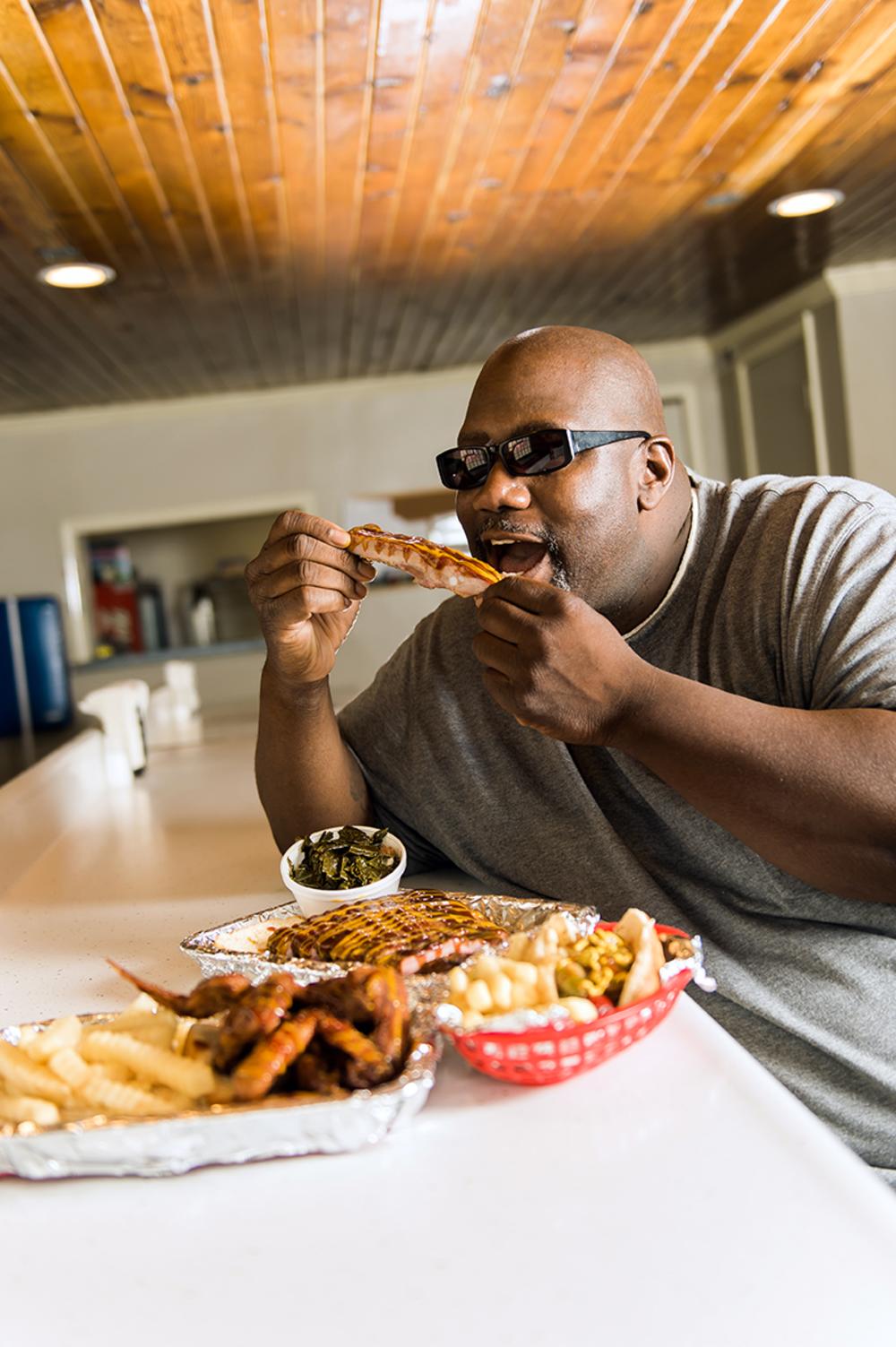 1403 Winter Street, 260.739.7041
Lacy Curry said he combines several different cooking and seasoning traditions in his barbecue, but the truth is that Curry has a barbecue tradition all his own.
Curry has been cooking barbecue for long enough that people all over the city know where to go to find it.
Curry said he has cooked at various locales, but his base of operations these days is the Neighborhood Smokehouse.
The lunchtime scene usually involves men in suits waiting for to-go orders next to guys in coveralls. People from all walks of life are brought together by Curry's food.
Curry said he learned about barbecue from his father, who was a cook for the railroad; a man that Curry's sister dated; and a former father-in-law.
"After that, it was 'learn as I go'— picking up new techniques here and there," he said.
"The whole goal is to make it better every time. Some people's goal is to make it the same every time. I try to make it better every time."
Curry said the rib tips and turkey tips are the most popular items he sells. "It goes back and forth," he said. "There's always a fight between rib tips and turkey tips. I actually had t-shirts made that reference the battle."
The Neighborhood Smokehouse's catering business has really ramped up recently as well, Curry said.
614 S. Harrison Street, 260.399.5128, tolonrestaurant.com
Former Eddie Merlot's executive chef Matthew Nolot opened Tolon with his wife, Nikki, in 2016.
The Nolots' farm-to-table restaurant has been a huge success, and has added considerably to a resurgent of downtown's sophisticated cachet.
Tolon's bill of fare frequently changes, but some menu perennials include deviled eggs with miso and sriracha, duck fat frites and bone marrow aka "God's butter."
2836 S. Clinton Street, 260.999.6133
Willie Ivy learned about Southern barbecue from a Memphis uncle; but he discovered his love of jerk on a trip to Chicago. 
Jerk is a Jamaican slow-cooked meat tradition. The spices are what sets it apart.
"When I ate it in Chicago, I knew I had to figure out how to make it," said Ivy. "I wasn't even thinking of selling it. I just wanted to make it."
He returned from the Windy City with the appropriate seasonings and secrets and "burnt up a lot of food" in his kitchen trying to perfect the cuisine. "I threw away a bunch of food," he said. "But I kept practicing it until I mastered it."
Later, he sold jerk at food stands outside of his friends' barber shops, which led to Ivy's Jerk Joint. The eatery opened in January 2018 and it has become a popular spot.
The restaurant feels trendy. Ivy said he spent a long time planning out and gathering the Jamaican-themed decor. 
The restaurant's 12 employees are mostly Ivy's family, although two native Jamaicans were brought in to create some of the country's delicacies — curried chicken, curried goat, oxtail and cabbage.
When one of his Jamaican customers tasted the jerk for the first time, he said, "You don't have to do nothing to it but eat it."
"That made me feel good," said Ivy. "Hearing that we didn't have to change anything. It was perfect and we could run with it."
Ivy said he hopes to open a carry-out location and his long-term plan also involves opening a bar and grill.
Pull up a seat at any of these great five chef-owned restaurants, and get a taste of Fort Wayne's flavor!
This post is provided by Fort Wayne Magazine. Subscribe to get the monthly magazine delivered to your home.
Article by Steve Penhollow, Photography by Dustin Mckibben
PHOTO CAPTIONS:
JUNK DITCH BREWERY'S DANIEL CAMPBELL, JACK MAY AND ANDREW SMITH
NEIGHBORHOOD SMOKEHOUSE's Lacy Curry
IVY'S JERK JOINT'S WILLIE IVY