Last year, our patrons told us that the inaugural Middle Waves Music Festival was one of the best weekends in Fort Wayne's recent, collective memory. 
This September 15 and 16th, we're back and—we believe—bigger and better than ever! 
Here's how, and why—
The Music
Our lineup is stacked. With everything from indie pop, to hip-hop, rock, dance and folk—even fandango!—there's a sonic something for everyone to enjoy. 
Our Grammy®-nominated dance-rock headliner, MGMT, will be joined by The Lemon Twigs, pop sensation KYLE, Thao & The Get Down Stay Down, Shannon & The Clams and 20+ more acts on three stages.

The Vibe 
Not only is our roster of music overflowing with awesome, the lineup of Vibe Fun-tivities is guaranteed to give you L-I-F-E. The MW glitter bar, unicorn (and Li'l Sebastian) meet-and-greet, flower crown station, massages, yoga, Mini Waves (family-focused festival-within-a-festival), … ay, I could go on and on…! Check out the full Vibe lineup here: MiddleWaves.com/Vibe 
95% of these Vibe events are completely FREE!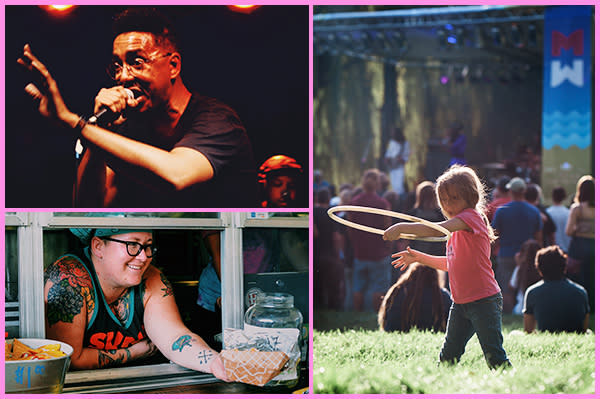 The Details
Middle Waves is Friday, September 15 (5–11PM) and Saturday, September 16 (11AM–11PM), taking over the entirety of Headwaters Park in downtown Fort Wayne. 
This is important: two of our three stages are 100% free and open to the public! You'll be able to come down and enjoy live music from touring and local performers, food trucks, craft brew, photo booths, interactive art installations, vendors and more!
A paid wristband is required for the St. Marys Main Stage, where many of our national touring acts will perform. In the St. Marys Stage area of the festival, Wavers can also enjoy The Deep End lounge, featuring the LUSH spa, hair braid bar and Vibe Tribe craft nights. 
The St. Marys Stage area is also home to the VVIP lounge, featuring free massages, dinner catered by The Deck at Don Hall's, private VVIP-only bar and exclusive pop-up fun.
Learn more about our various ticket levels and start planning your weekend at MiddleWaves.com/tickets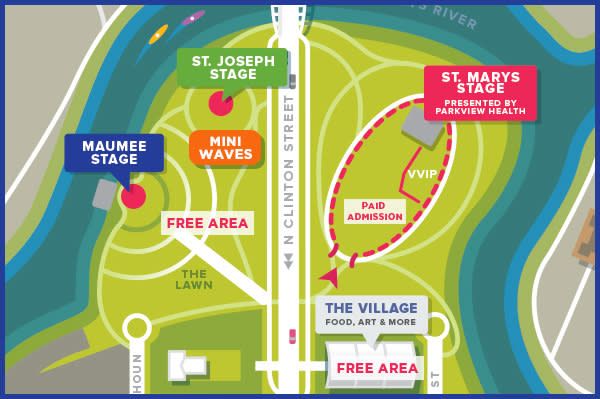 The Reason 
Middle Waves is a sponsor-supported nonprofit festival organized by Fort Wayne community volunteers.
We believe that you'll create beautiful memories at Middle Waves, and around every corner you'll find something new and exciting to experience and share with friends new and old. 
We're not checking "cool cards" at the door—all ages, all interests, all backgrounds are welcome, and there's something for absolutely everyone at Middle Waves.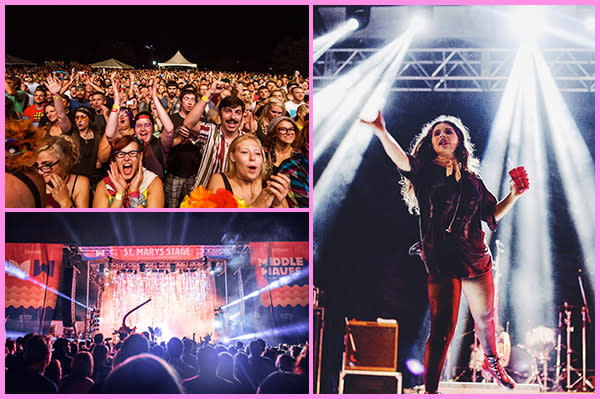 —
So get out to Middle Waves on Friday & Saturday, September 15 & 16 at Headwaters Park, and come experience all we have to offer.  
Live your life alive, Indiana. 
We can't wait to see you. 
xoMW