Are you a creative at heart? Did you enjoy crafts as a child? Or maybe your own children are at the age where they are doing crafts themselves. If so, this year's Maker Faire is the place to be!

The Fort Wayne Regional Maker Faire is the celebration of creativity and all things handmade. This year's event takes place September 13 and 14, so there's plenty of time to save the date and plan a trip to Fort Wayne, Indiana for this special event. This family-friendly festival will include crafting projects, learning, recycling and building projects and more. All activities are inspired by celebrating the arts and crafts. There will also be food available and live music. In short, here visits will find DIY science and technology projects, bicycles, electronics, alternative energy vehicles, art cars, electronics and much more!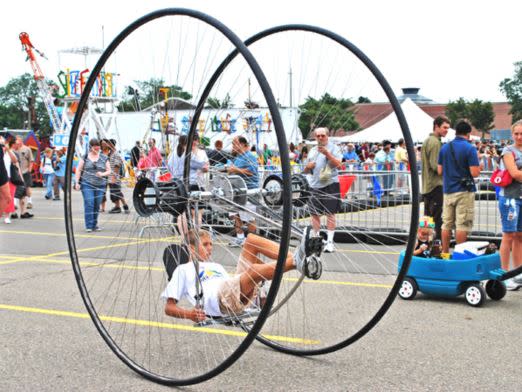 For more information on the Fort Wayne Regional Maker Faire (including ticket information) visit the event website. The faire takes place at Headwaters Park East, conveniently located downtown. Insider Tip: Before or after this year's Maker Faire, take the family to enjoy other child-friendly attractions in Fort Wayne such as the Fort Wayne Children's Zoo and Science Central!