It's February, and it's cold in Fort Wayne. Spring is still several weeks away, but the kids are getting antsy. No worries! Fort Wayne, Indiana has a wide variety of kid-friendly shows and events in February to keep the whole family busy until the temperatures warm up again. 
Kid-Friendly Shows This February in Fort Wayne
Grab your tickets soon and catch your favorite characters on stage — or on ice! — this February in Fort Wayne.
Harlem Globetrotters "Pushing the Limits" 2020 World Tour
Calling all basketball fans! The Harlem Globetrotters will be in Fort Wayne on February 2 for their "Pushing the Limits" 2020 World Tour. Watch the amazing athletes try all types of feats on the court at the Memorial Coliseum. A live world-record attempt is made during each game as well. Come enjoy the Globetrotters at 1 p.m. Tickets range from $26 - $96.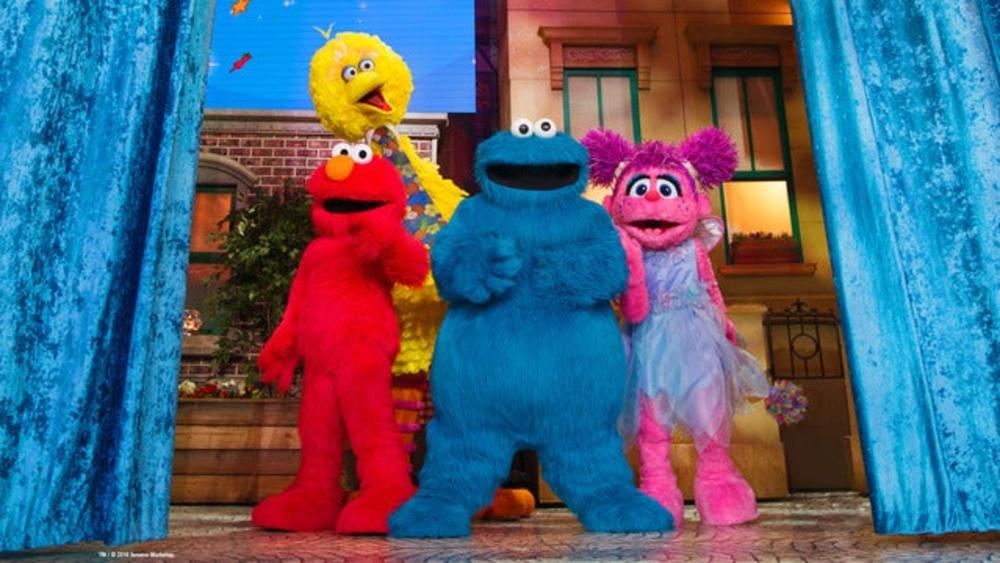 Sesame Street Live! Let's Party!
Get ready to see a lot of Grover, the Cookie Monster, Abby, Big Bird, and all your Sesame Street friends. You'll get to sing and dance with the friendly characters as they entertain kids with their antics. Sesame Street Live is coming to Memorial Coliseum on February 5 for shows at 10:30 and 2:30. Tickets range from $15 - $60.
Matilda the Musical
Calling all Roald Dahl fans: the Fort Wayne Civic Theatre and Fort Wayne Youth Theatre will be presenting his musical, "Matilda," on Fridays, Saturdays, and Sundays from February 15 – March 1 at the Arts United Center. This tale of an extraordinary little girl will entertain and inspire. Note: this show is Rated PG-13.
The Jungle Book 
Fort Wayne Ballet's Youth Company will transport you to the jungle with their February 22 performance of "The Jungle Book." All ages will enjoy this exciting 30-minute performance. Afterward, you can meet the dancers and enjoy free jungle-related activities. Performances will be held at 10 am and 11:30 am, and are held at the Arts United Center. Tickets are $10.
Disney on Ice: Dream Big
Your children are no doubt excited that Disney on Ice is coming to Memorial Coliseum February 27 – March 1 with their "Dream Big" show. You'll see many of your favorite Disney characters, including Anna and Elsa, Coco, Jasmine, Ariel, Aurora, Belle and Cinderella skating across the ice. Tickets range from $15 - $50.
February Events and Exhibits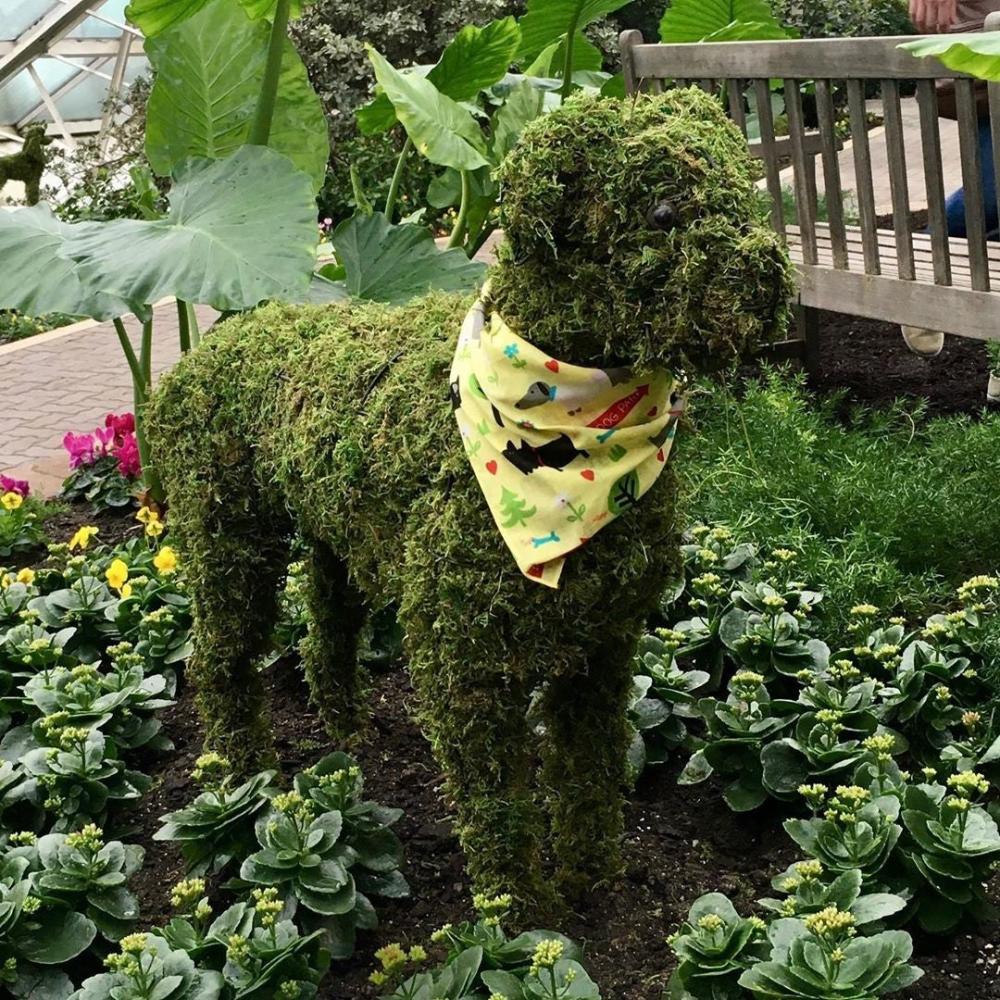 Photo Credit: @animalwise_njcrowe on Instagram
Dog Days of Winter
Had your child ever been curious about what it's like to BE a dog? The Botanical Conservatory's "Dog Days of Winter" garden exhibit is a must-see. The garden's four galleries feature dog-shaped topiaries. There's an agility course for dog wannabes to try out their skills. Kids will enjoy howling at the moon and trying out various sizes of dog houses. Meanwhile, adults hungry for flowers and greenery will enjoy the gardens' usual green and growing beauty. 
A-MAZE-D at Science Central
Get lost in mazes, explore puzzles of various kinds, and enjoy logic puzzles and other problem-solving pursuits at Science Central's "A-MAZE-D" special exhibit in February. The exhibit features puzzles by Dave Phillips, author of over 50 maze books. You'll enjoy a large castle-shaped maze, and don't miss the labyrinth challenge.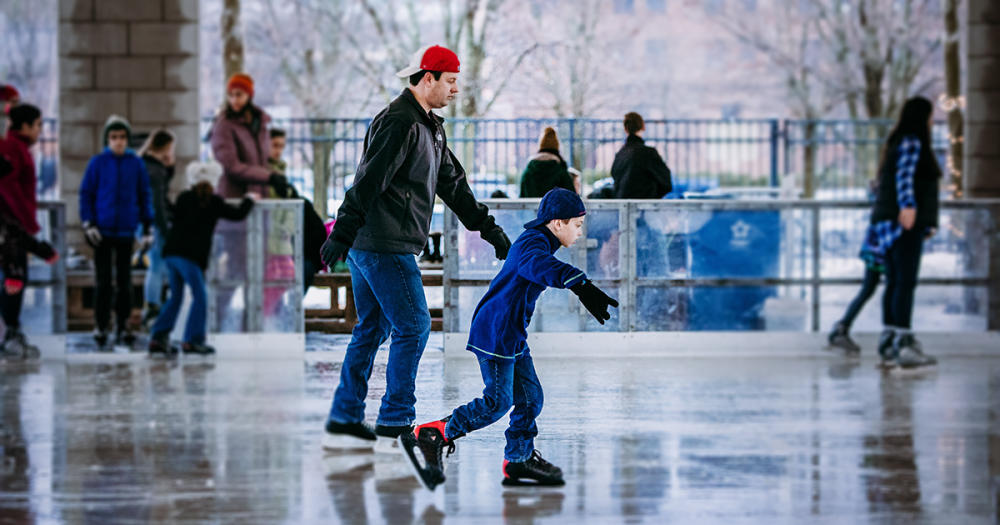 Headwaters Park Ice Skating
When a bit of energy needs to burn off, there's no better activity than ice skating. Pack up the kids and head to Headwaters Park for an afternoon of ice skating. I took my kids there years ago, and although they had never skated before, it was amazing how quickly they picked up how to do it.  Skating is open Monday through Thursday 1-8, Friday 12-10, Saturday 11-10, and Sunday 12-8. You can rent skates there. Plus, skating is FREE on Wednesdays for kids 13 and under.
Family Game Night 
If you're looking for a family-friendly Tuesday night event, try out Family Game Night from 5–8pm inside the Park Foundation Pavilion (202 West Superior Street) at Promenade Park. Hosted by St. Paul's Lutheran School, there will be a variety of board and laptop games available. All ages welcome.
Citizen Science
Get the kids bundled up and out of the house with Riverfront Fort Wayne's Young Naturalist Series. Meet at the Park Foundation Pavilion (202 W. Superior) at Promenade Park at 10am on February 16, ready to enjoy the outdoors with a program on the theme Animal Tracks and Facts. No pre-registration required for this free event.
Looking for more? Discover additional winter trip ideas for the family, or browse the Visit Fort Wayne calendar of events.