I can't imagine my childhood without books. In elementary and middle school, I would read at least four books a week. These experiences I had with books originated at a very young age and shaped me into the person I am today, and I can't imagine my life without them now.
Much of my passion for reading was instilled in me by those who inspired me and invested in my future: family, friends and, you guessed it, teachers. If it weren't for teachers who cared about interests, talents and, ultimately, success, who knows if I would be in the same position I am in today. Having exceptional educators can be a pivotal component of a child's future. 
Organizations like Project READS try to help make sure all children have accessibility to those experiences. Through programming Project READS helps students grades K - 3 achieve this and more by helping them reach reading grade level by the completion of third grade. Project READS operates 16 sites run by 148 volunteers. During the 2013-2014 school year, Project READS served 140 students and 97% of them showed improvements. 52 students were graduated from the program.
This breakfast honors the exceptional educators of Northeast Indiana, in all subjects, through NBC33's Excellence in Education program. This year's honorees include: 
What is particularly special about this year's awards breakfast is that Ruth Riley will join the breakfast as the keynote speaker. A graduate of Notre Dame in 2001, National Champion, WNBA star, Naismith Award Winner, Academic All-America, summa cum laude graduate (and so many more things!), Riley speaks to the importance of both education and leadership among children.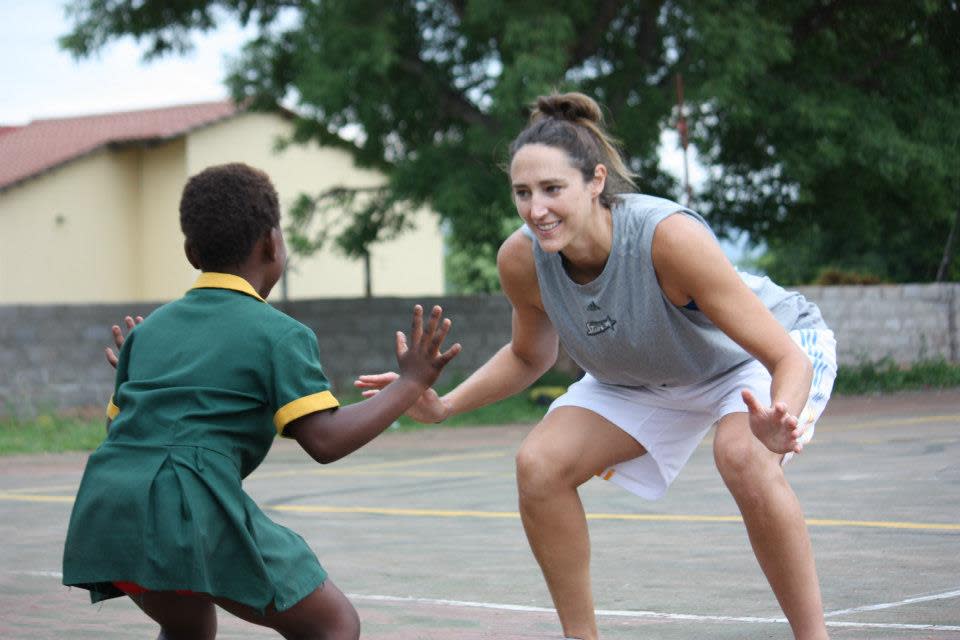 Join Project READS and Ruth Riley as they celebrate the extraordinary potential of the community's students and the outstanding educators who serve as their inspirat