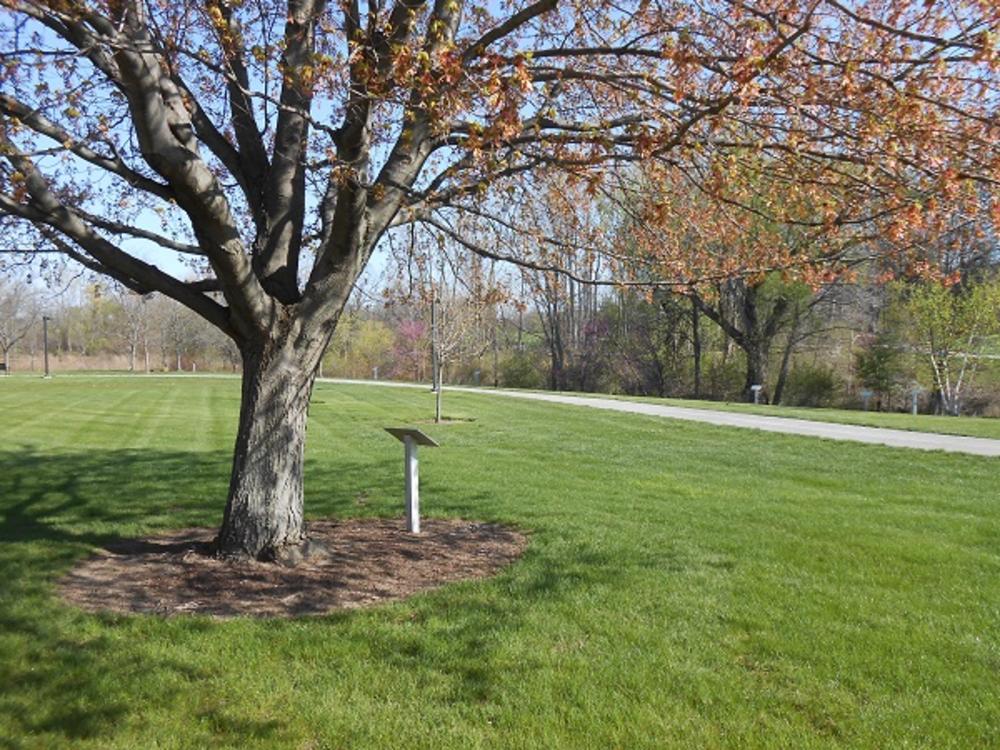 Smell the fresh, spring air? How about taking a stroll to see some of Indiana's best native plant species, up close and personal?
You don't have to head to the outskirts of town - just drive to Purdue University, Fort Wayne (PFW) (2101 E. Coliseum Blvd.) and head for Parking Lot 10. The walk begins near the intersection of Coliseum Blvd. and North Anthony Blvd. You can park (for free!) and put on your walking shoes right near the St. Joseph River. Maps of the walk can be found at this website.
The 1.25 -mile long walk is asphalt-paved and eight feet wide - perfect for walking, jogging, or taking a quick bike ride. Visitors are also able to walk their dogs or use rollerblades - a white stripe divides the sidewalk, so there is plenty of room for coming and going traffic.
There are at least 100 different trees that are catalogued here at the Native Trees Walk. Small plaques identify the tree type and other interesting information.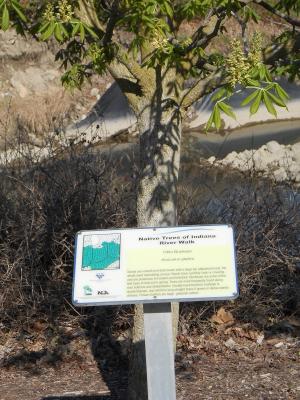 You'll find everything from black maples to buckeyes and about five types of ash trees, just to name a few. Maybe you'll notice the Baldcypress, which looks like a regular pine tree. But its needles turn a bright, rusty brown and fall off in the winter! Check back in the spring, when new green needles are just sprouting.
Keep an eye out, too, for hawthorns or crabapples. In the spring, they leave a shower of petals that flutter across the breeze, dousing the sidewalk with a soft and fragrant snow. Or maybe you're interested in some of our bigger fruit-bearing trees, like the pawpaw. Well, if you happen to wander the trail at just the right time (think autumn), you might even be able to pick a fruit or two - but, as PFW horticulturist Rich Weber asked, be sparing with what you take.
The best part of this trail is how it meanders through flat grasses and more densely wooded areas. The trail starts in a flat area, next to the river. Then, it turns and wanders behind a few of the classroom buildings and the campus police department. A fringe of tall grasses camouflages a river estuary from the perfectly trimmed lawn near the sidewalk - if you peek closely through the grass, you might see a goose and her goslings paddling around in the water.

It's like a small, peaceful world, far away from the noise of traffic. Insects buzz and hum, dimpling the water with their tiny feet. The trail then climbs around the estuary and hikes up behind the music building and arts centers - this is where the sidewalk cuts through a wooded area. You might find some chokecherries or black raspberries - but you'll probably want to stay on the trail. The incline off the trail can get a little steep.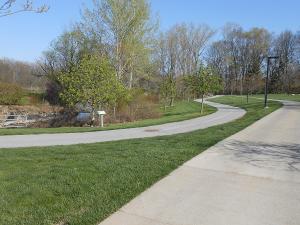 The walkway itself is well-kept and smooth. Lights are mounted so that, if you're walking at dusk or early morning, it's easy to see. Purdue University Fort Wayne keeps the area safe and secure, and university students are always hurrying by on nearby sidewalks. On a recent spring morning, it looked like a field trip group with tons of little kids who were enjoying the outdoors, waving papers as instructors and chaperones tagged along.
For an experience that really lets you get to know what outdoor Indiana plant life is like without having to don hip waders or hiking boots, the Native Trees of Indiana River Walk at Purdue University Fort Wayne is an excellent place to begin. Why not stop here today?