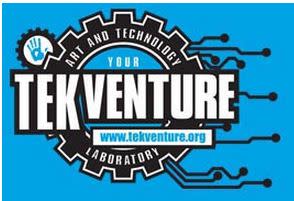 This summer, TekVenture is encouraging Fort Wayne to embrace its inner geek with Inventors' Summer Workshops.  Participants can learn and make in a variety of topics from digital design, 3-D printing, sparks, and much more. 
Each three-hour workshop includes instruction by a Maker Station staff member and access to many of the TekVenture tools.  Many of the workshops are free thanks to a sponsorship from the Allen County Public Library, so be sure to check the workshop listings online.  Other workshops cost $25 and are only available for those twelve and older. 
Sign up in advance for all workshops by calling (260) 421-1374.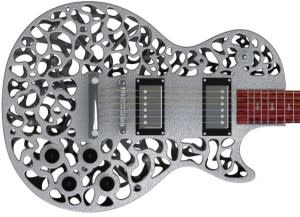 TekVenture workshops are great for kids home for the summer who want to learn about design and manufacturing.  At many workshops, you can take home the item you make.  Even for adults, a TekVenture workshop might expose you to technology you've never used before, like a 3-D printer.  This innovative machine allows designers to easily print dimensional designs without making a model or using complex power tools. 
There are three free 3-D printing workshops, including one where participants design on their iPads and print the completed design.  Business leaders interested in learning more about how they can use 3-D printing for their organizations can attend 3-D Print-A-Rama! on Friday, July 12 from 3 – 6 p.m.
TekVenture is also the main supporter of the Fort Wayne Regional Maker Faire on September 14-15 at Headwaters Park.  The event showcases local makers with unique inventions inspired by art, crafts, engineering, science, technology, and more. TekVenture is a not-for-profit organization that encourages imagination, technology, and community right here in Fort Wayne.  It's located in the South parking lot of the Downtown Public Library by Washington and Webster Streets.  Parking is free with a library card or $1 per hour. 
For a full listing of TekVenture workshops and other information, click here.