Fort Wayne is blessed with a host of wonderful dining options. Among these are several excellent places to indulge in what many might consider the great American meal. A big 'ol steak.
I know when I was a kid it was a treat to have steak night at home. Mom would bring home the steak and fire up the grill. Potatoes would be baked, and my sister and I would put together the salad. Years later, it still may be the perfect meal.
If you are looking for a spot to indulge in a special evening or if you are just feeling like some properly cooked red meat is in order, then look no further. Here are my top seven favorite restaurants in Fort Wayne to enjoy a steak.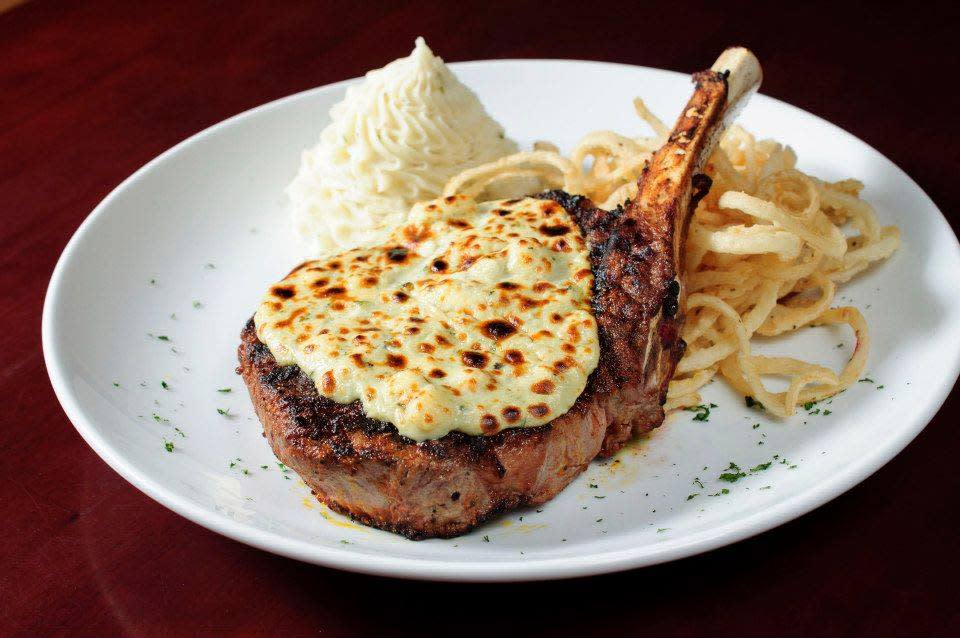 At BakerStreet you can expect fine food and great service. I have enjoyed both filet mignon and New York strip steaks at BakerStreet without disappointment. BakerStreet offers several "Dress it Up" preparations for your steak, including several sauces, crab legs, lobster tail, scallops, or shrimp.  You will also find the classic steakhouse side items, including asparagus, spinach, creamed spinach, and several starch preparations on the menu. BakerStreet is truly a classic steakhouse experience.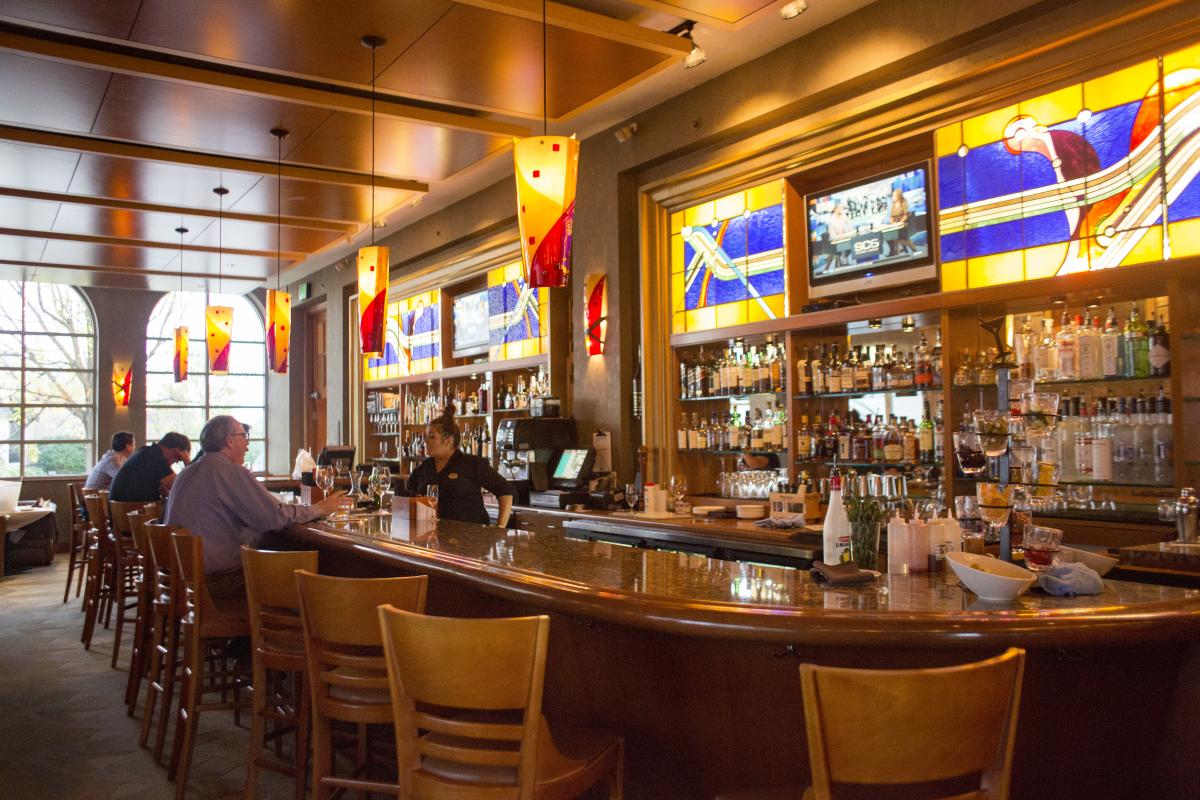 Do not be fooled by the location or building, Eddie Merlot's is far from a chain restaurant experience. Once inside, after the valet parks your car if you so desire, you will find a beautifully decorated dining area and bar, slick, well-trained staff, and food that is worth a return visit. I dined at the bar on a 6 oz filet mignon, asparagus, and a spinach salad. It was more than a lovely experience. In fact, I returned so quickly that the staff remembered me. Eddie's is a great place for a date, special occasion, or just because.
For a more affordable option, but still tasty, Don Hall's Old Gas House is a perfect choice. Offering prime rib, Delmonico, and ribeyes, the Gas House offers classic decor in a historic building in the heart of downtown Fort Wayne. When looking for a great place for Mother's Day or other family celebrations, the Don Hall's family of restaurants is always one of our go-tos.
If you are looking for a truly authentic steak house experience then you must go to Cork 'N Cleaver. This restaurant is a Fort Wayne institution, known as much for it's steak and seafood as it is for its drinks. You will find a wide variety of options at Cork 'N Cleaver, including surf and turf, prime rib, New York strip, and the filet. The dining room is very nice, but I recommend the cozy lounge/bar area where you can have a little quieter more intimate experience. Expect great service.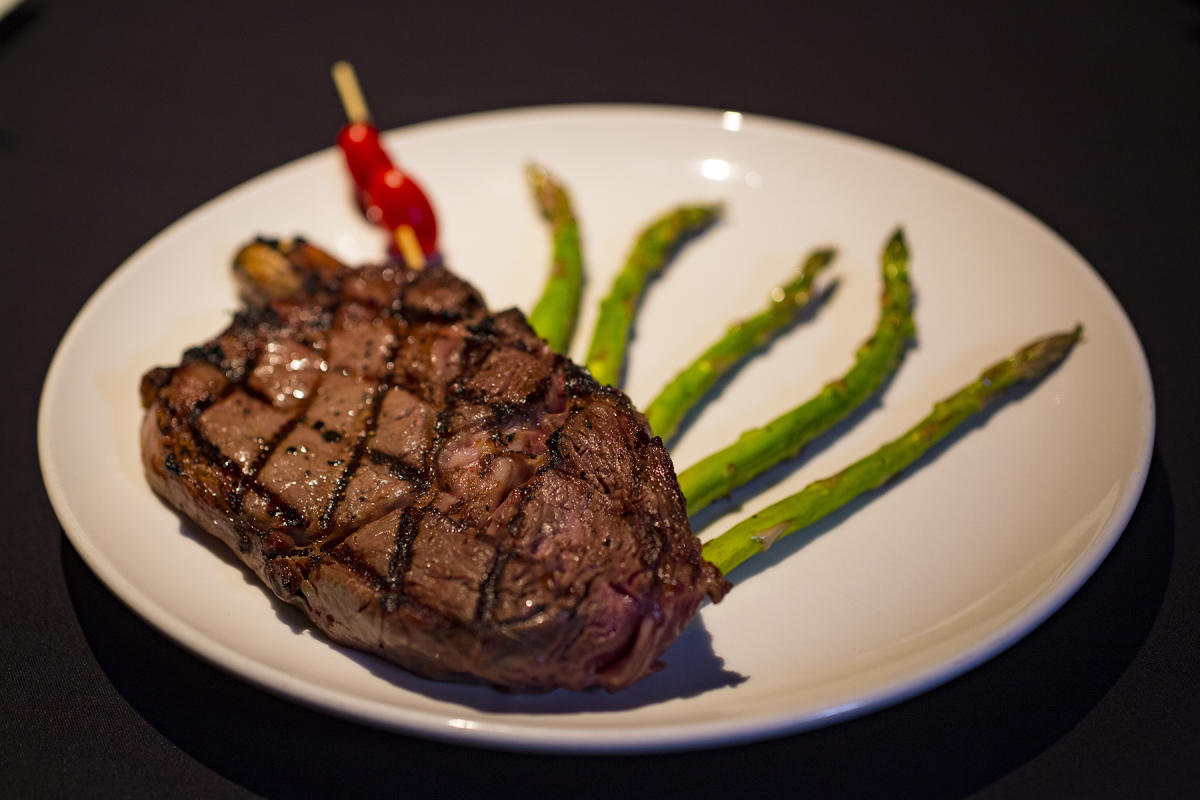 Holding down the Fort up north is Trolley Steaks & Seafood. Located in a strip mall on Dupont Road, just off of I-69, it is easy to miss this little gem. The Trolley has a wide list of steaks to enjoy. From the pan-roasted filet and surf and turf to the slow-roasted prime rib you will surely be able to find something that suits your palate. The Trolley offers a seriously date-night-inspired environment. The dim lighting and generous spacing between tables provide a nice night for a couple or a casual spot for a business dinner or lunch. The grill is also open to the dining area providing a little white noise to add to the ambiance. The Trolley will be a great stop on your steak tour.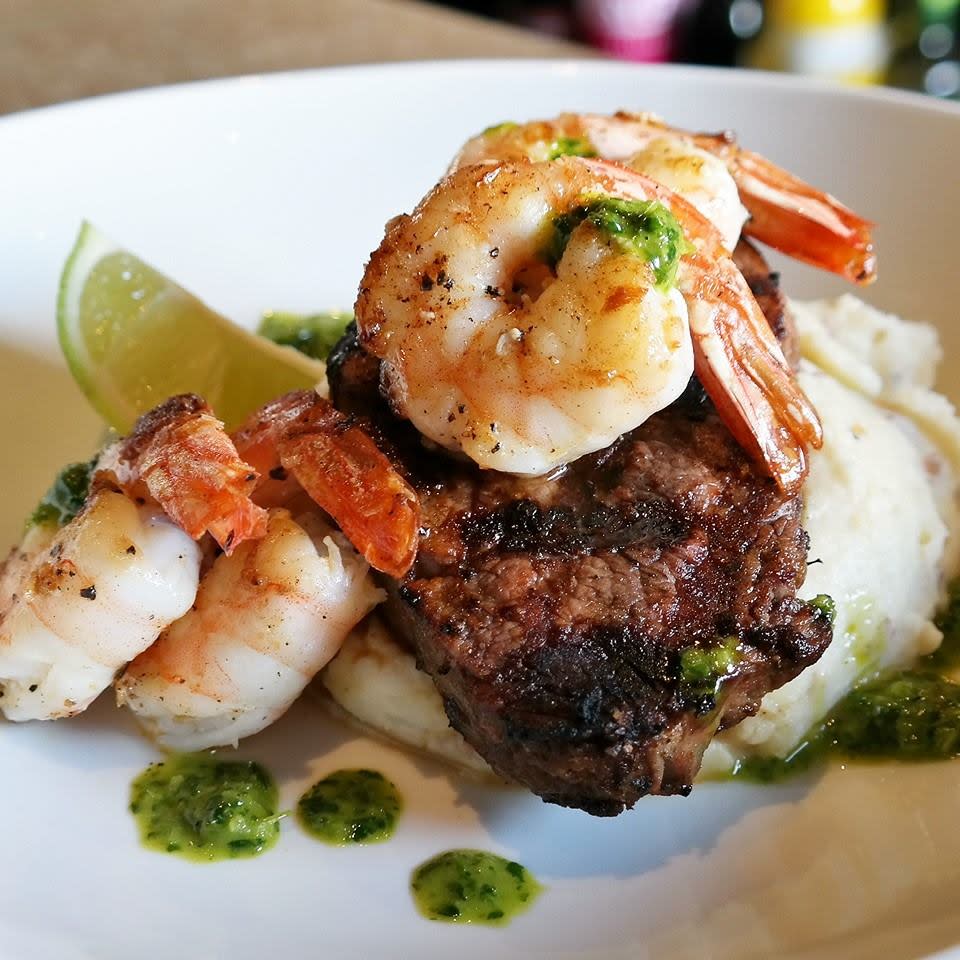 The last top on my tour is Club Soda. This trendy downtown spot may be popular for its nightlife, but it also serves up a great steak. A bacon-wrapped filet, bone-in ribeye, and grilled prime rib lead the way, but following close behind are the New York strip and 6 oz filet. These can be accompanied by bearnaise, hollandaise, oscar, scallops, or shrimp. What is not to like? Club Soda also locally sources their steaks, even better! If you find yourself downtown, now you know where to find your steak dinner. Makes me hungry just thinking about it. So, what is your favorite?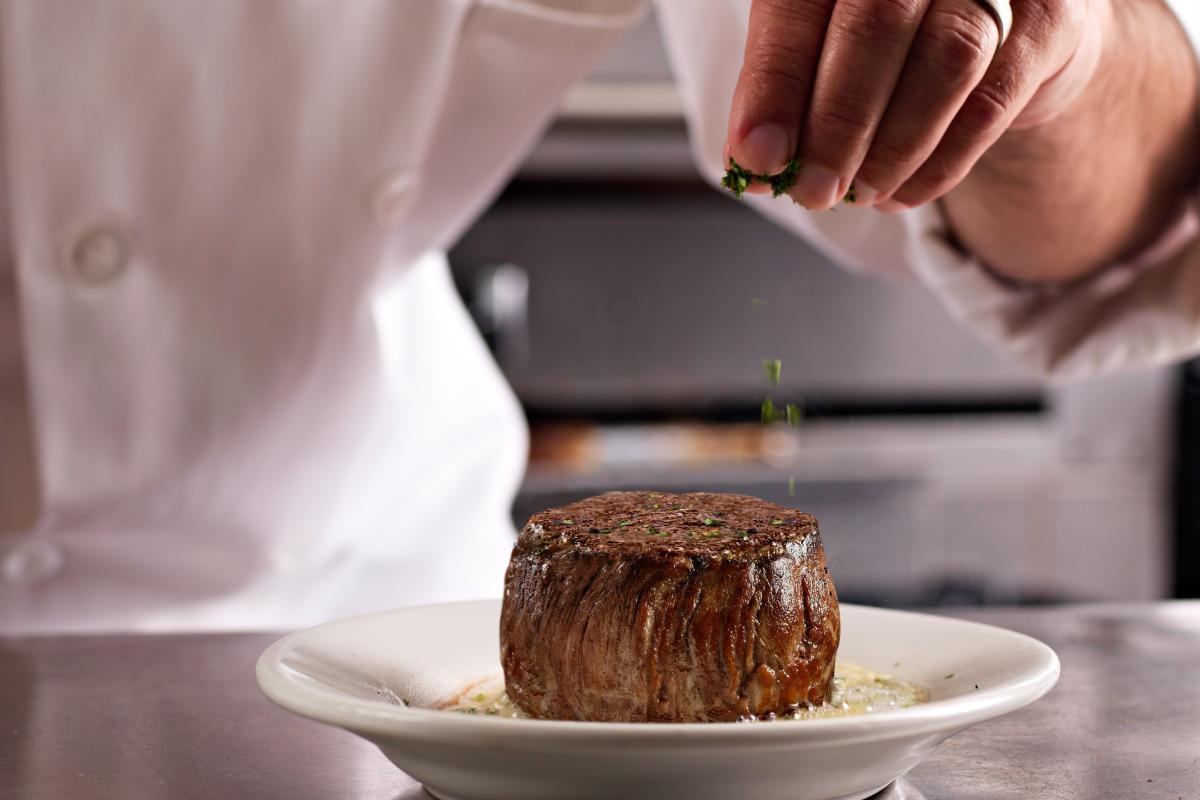 Specializing in USDA Prime steaks, broiled in a trademark 1800-degree oven and served on a sizzling 500-degree plate, the steak at Ruth's Chris Steak House is some of the best in Fort Wayne. Book your reservation for your next celebration, and tuck into one of their cozy booths for a meal you won't soon forget. While on the pricier side, Ruth's Chris offers a variety of menu items to suit your needs and be sure to save room for their delectable dessert featuring their signature carrot cake or the creamy cheesecake!
This post was originally published in October 2012 and has been reformatted and updated.