Indiana's famed "Hoosier Hospitality" sounds like a legend sown among the farmlands and grown along the freeways that make up this state known as the Crossroads of America. But for visitors to Downtown Fort Wayne and its Grand Wayne Convention Center, the real-life hospitality here is a primary reason for the nearly 80 percent re-booking rate!
Grand Wayne Convention Center is designed for hospitable experiences: physically, with its easy accessibility, intuitive floor plans, luxuriously carpeted meeting spaces, ambient natural light, and all-around upbeat vibe complimenting its sleek, Euro-style architecture … but also with its unique staff and amenities that make every event planner and guest feel special.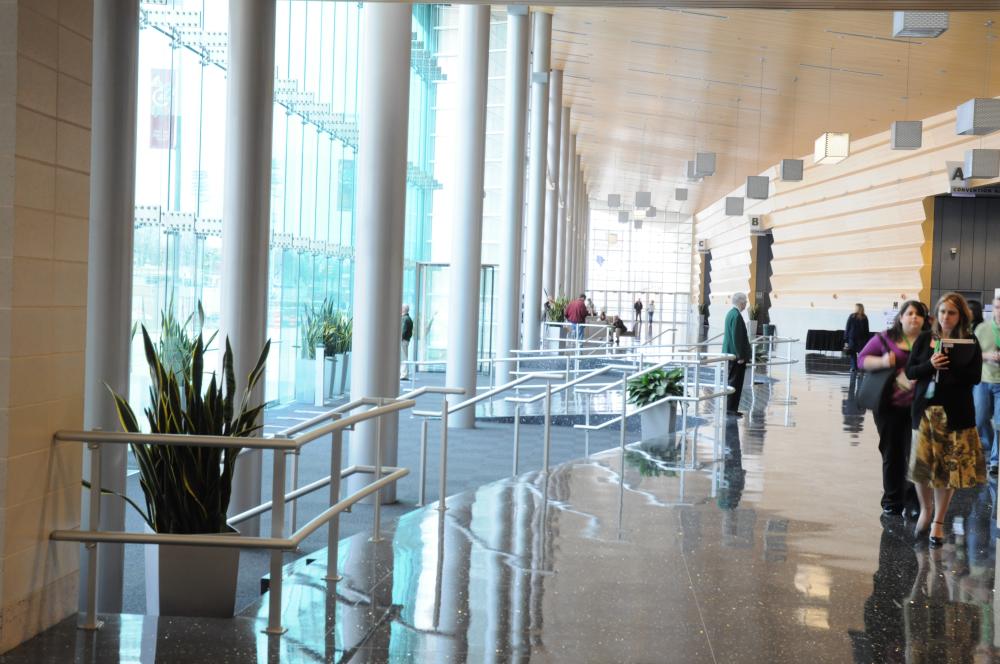 Host your Meeting at the Grand Wayne Convention Center
So how do we make "Hoosier Hospitality" so personal and real? Here's a partial list of the complimentary amenities created specifically to help everyone feel welcome and comfortable.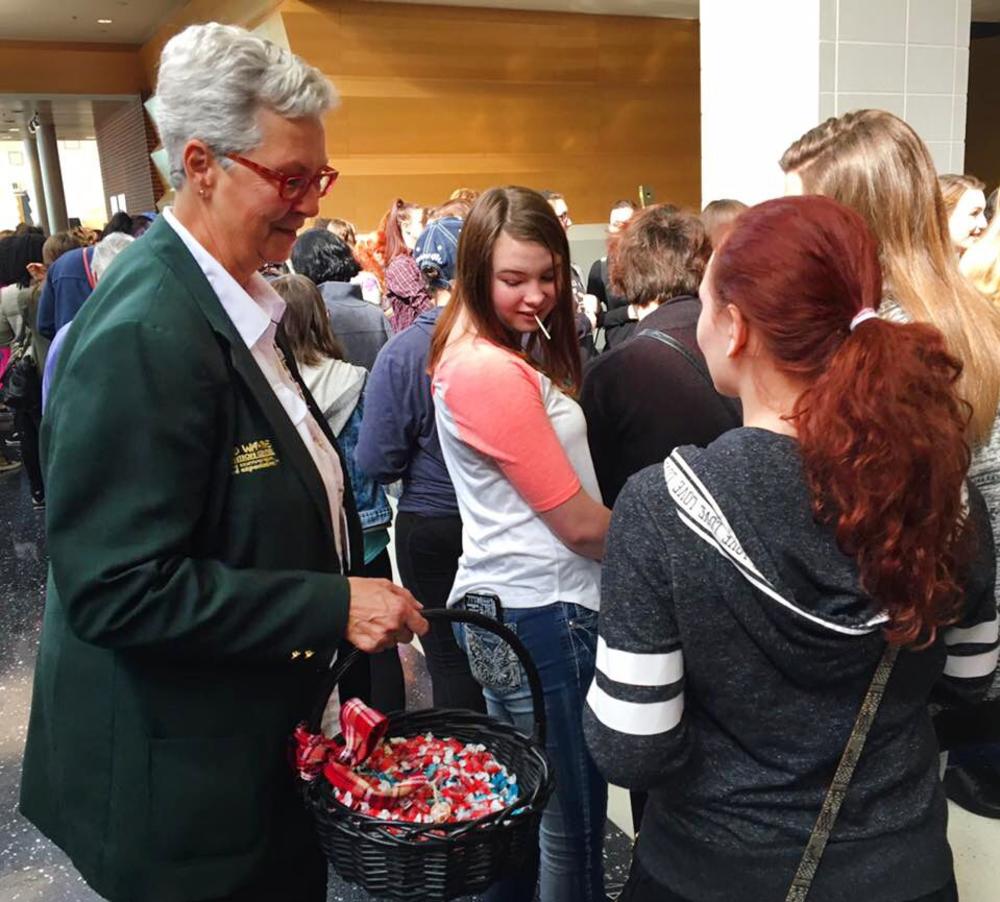 Event Hosts
GWCC's event hosts are the reliable, reassuring faces of every event, always available and willing to assist in any way. For event planners, the hosts are an immediate source for any event need or comfort adjustment; for guests, they offer a friendly welcome, directions, and recommendations for exploring downtown Fort Wayne.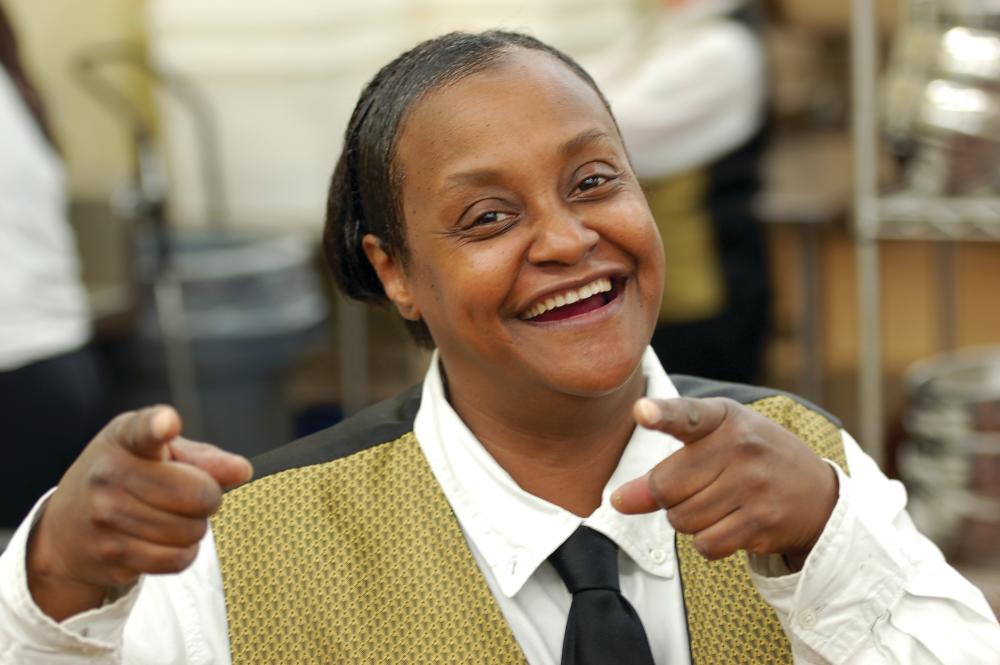 Guest Experience Manager
Unlike most event venues, GWCC's in-house guest experience manager helps event planners and guests "Make Good Memories" by adding extra special amenities for attendees at no additional time or expense of the planner, guests, or organization! There's no limit to the creativity or opportunities — but it's definitely the cherry on top as far as Fort Wayne hospitality.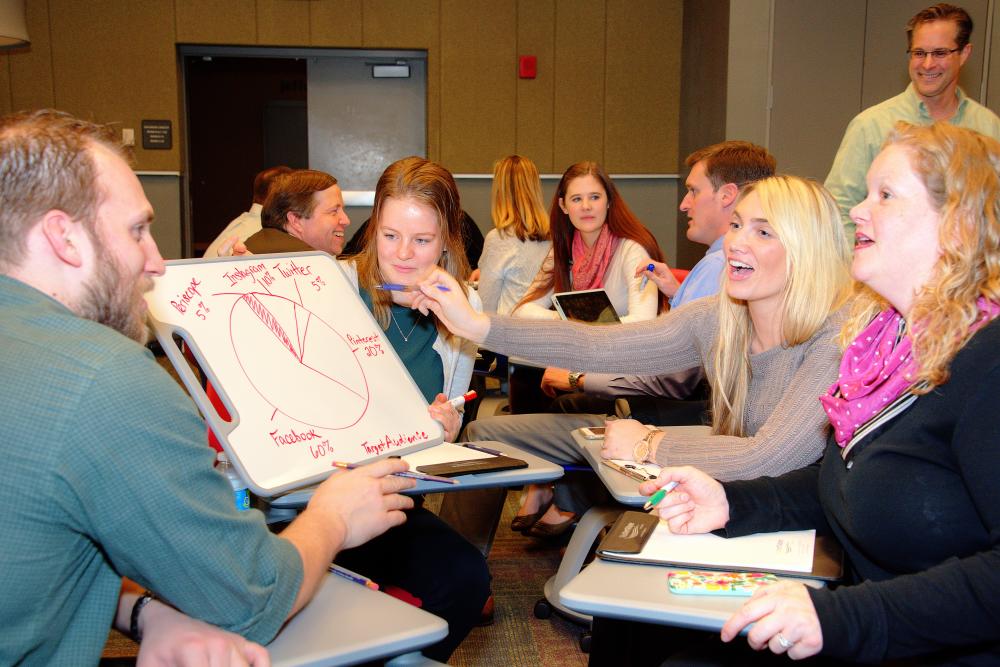 Collaboration Stations
Customizable break pods offer guests additional spaces to work, connect, or simply relax between sessions. Additionally, GWCC's lounge furniture and free, high-performance WiFi merge business and pleasure seamlessly.
Downtown "Explorability"
GWCC's location in the heart of Fort Wayne offers all guests the ability to enjoy more than 50 restaurants, many one-of-a-kind boutique shops, sports and entertainment options, and Fort Wayne's gorgeous riverfront parks system — all within a few, walkable blocks.

Plus, a host of little extras such as the "friendliest airport in the U.S."; free Sensory Kits for those with light, sound, and environmental sensitivities; three attached full-service hotels; garage parking and skywalk connectivity; and 8 easy-access, no-fee loading docks for exhibitors and vendors, to name a few.
Hoosier Hospitality may be uniquely Indiana, but it thrives in abundance in downtown Fort Wayne, where the welcome mat is always out for everyone.