Apple dumplings, carmel popcorn and hearty noodles are a few of my favorite things in the fall. When I crave all three things, I head to Grabill. 
This small town of 1,000 is 30 minutes Northeast of downtown Fort Wayne, right in the middle of Amish country.  It's my great escape place 
when I need a break from the hustle and bustle of city life.   Every September this town throws a great, three day festival.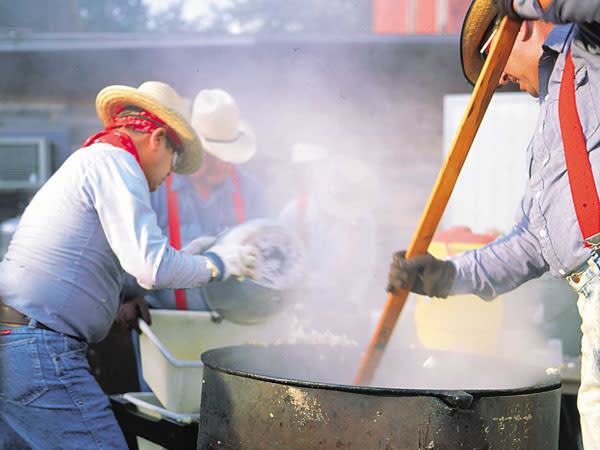 The 
Grabill Country Fair
 is a celebration for everyone with great food, beautiful crafts and wonderful entertainment.  Both young and old will love to eat some 
delicious food, whether you choose a beef and noodle meal at the Fondergong building or an apple dumpling from a local vendor.  Craft lovers will 
be able to purchase unique items, including wood board games, blown glass objects and lampshades, from local,artisan vendors.  Live 
entertainment will fill the main stage each night.  Each night of the fair is a live music act on the main stage, this year's act range from country to 
country.
The fair prides itself on old-fashion fun for the whole family.  Grandparents, parents and children will love the parade 
at 10:00 a.m. on Saturday.  After the parade they can take a tour of the Olde Church Museum or take a buggy ride.
Kids, also, can take part in the multiple contests, such as a sack race, cherry pit spit or blueberry pie eating on 
Saturday afternoon.  
The Grabill Country Fair takes place in Dwontown Grabill on September 10, 11 and 12.  I will in attendance with some fine food, so I hope to see you there!