You've invested in an offsite meeting, now it's time to promote. Social media is a great way to market your event and engage with attendees. Read on for simple action steps that will help you market your meeting.
Items to Consider Before the Meeting
Create an event-specific hashtag and start using it now.
An easy method for constructing one is to condense the name of your event and include the year. For example, if your event is titled "Smith Company's Excellence in Sales Summit," good hashtag options include #smithcosalex16 or #smithexcel2016. Adding the year makes the stem of the hashtag re-usable in future years.
Consider creating an event-specific graphic.
This step takes a little more work. Your staff designer or ad agency can create a digital graphic for overlay on event photos and other social media posts. Also, including the graphic in print materials creates a sense of continuity from the digital platform to the event table. If you invest in a graphic, add it to your email signature for increased exposure.

Create a Facebook Event page as a hub for online content.
This is the place to post longer copy, links for event tickets, hotel information, and repurposed Twitter and Instagram posts. Those planning to attend can also post here.
Will your attendees have any downtime before, during or after the event?
Increase your attendee engagement by showing them all the fun things they can do in Fort Wayne! Consider sharing the Play In The Fort video with guests after they register.
If you have photos from a previous meeting or event: Use them!
Pretty-up those old photos with a little cropping and brightening. PicMonkey offers free online software that's great for simple edits. Start posting your photos as teasers in advance of your meeting. If you created an event-specific graphic, use it as an overlay. Also, don't forget your new hashtag in the related copy.
If you don't have photos from a previous event: We can help.
Contact the meeting planners at Visit Fort Wayne and we'll direct you to existing content that you can use for your attendees.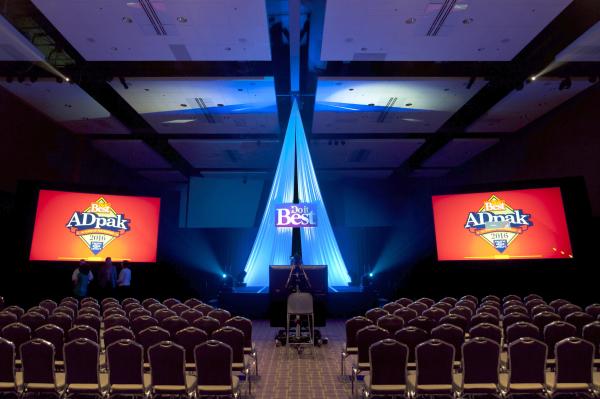 Items to Consider During the Meeting
Remember the hashtag.
Keep using it in your day-of-event posts and encourage attendees to do the same. Post a small sign at the registration table with a reminder. #hashtagswork
Post one or two behind-the-scenes photo(s) with caption(s).
The morning of the event is a great time to enact this step. If the caterers, sound crew, or venue representatives are setting-up, snap a photo and post it to social media. Your attendees are probably wondering about the details by now. Give them a sneak peek!
Have a photo booth or logo backdrop just inside the entrance to your event.
If time and budget permit, include a 12" x 24" printed sign with the event graphic. Guests can hold this up during the photo. Designated photo spots like this one remind attendees to take photos that they can post. Dedicate a staff member to take photos for an hour or hire a professional photographer. Professional shots can be a lot of fun and you can post them as a photo album later. This is a great place for guests to tag themselves!
Consider a Snapchat geofilter.
There is some investment here since you'll need to employ someone with a little design prowess and pay Snapchat for use of the filter, but the total cost is reasonable. Snapchat's filter fees start at $5 for an eight-hour event. The design process is user-friendly and shouldn't take longer than two hours.
Surprise your attendees with a social media contest the day of your meeting.
Hide a small prize somewhere in the meeting venue and post a photo with a clue. You can post the photo to any of your social media channels with the event hashtag. The first person to find the prize gets to keep it! (Disclosure: We stole this great idea from Jay Bayer's blog, www.covinceandconvert.com.)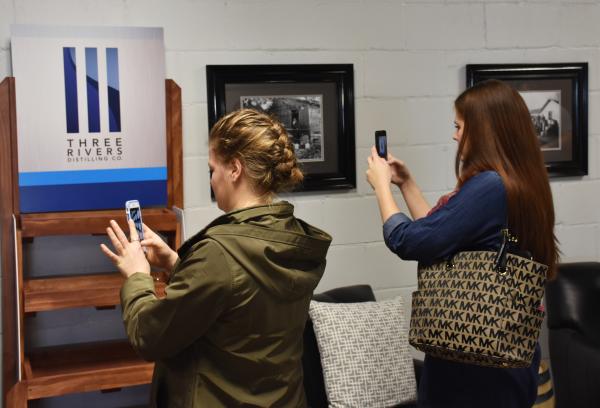 Items to Consider After the Meeting
Continue to share your event photos.
You can post an album to your event page and share individual photos intermittently. Sprinkle them out over the week proceeding the event, and remember to save your photos and graphics in a handy spot. You'll want them for next year's meeting.
Don't be afraid to post blooper photos and short videos.
Your guests will appreciate the comic relief!
Encourage guests to share on social media.
From their favorite photos, videos, and stories from the meeting encourage your attendees to share their experience on social media. Maybe they learned something that could benefit other employees.
Engage, engage, engage.
Thank your employees, vendors, speakers, and guests for sharing on social media. Like, comment, and share their content. This will set a tone of employee/guest appreciation for future meetings.
If you're hosting an offsite meeting, social media is your friend. A small amount of  investment into your social media channels will give you a big reach and set a positive tone for future events.