Getting an engagement ring is one of life's most special events. From the moment the ring slides onto her finger, a bride-to-be (groom, too, to be fair) becomes focused on the next big event: the wedding.
There are so many things to plan -- venue, decor, flowers, dress, tux. And we've not even begun to discuss the reception.
Thankfully, events like the Fort Wayne Winter Bridal Spectacular exist to bring over 100 vendors into one place for engaged couples to consider, all in one spot.
The Spectacular will be the first event in the new addition to the Coliseum called the Conference Center. The space features state-of-the-art lighting and sound, and is beautifully carpeted.
Shawna Stream, senior bridal stylist at Fort Wayne's The Bride to Be bridal boutique, recommended the Spectacular as a great place for couples to save time -- interviewing four photographers in a single afternoon, for instance.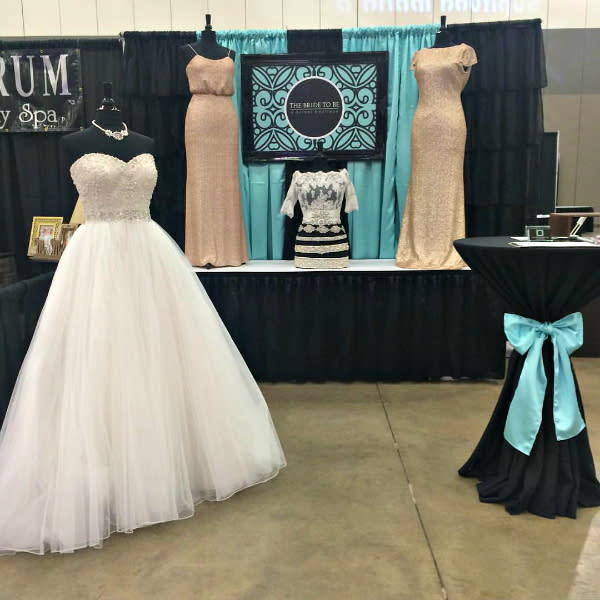 Shawna also shared some wedding trends she and her colleagues are seeing:
Rustic-style weddings have been very popular, although that trend is now morphing into a more bohemian, "Boho" style
In keeping with these trends, outdoor weddings are popular, as are barefoot brides, as well as crowns or flowers in the hair instead of veils
Strapless dresses are giving way to dresses with straps and sleeves.
For more formal weddings, lace is popular. Dresses with a bit of sparkle are big sellers, too.
"Toppers" are often used to add more coverage for a dress, making it more appropriate for a church ceremony.
Women who've been saddled with awful bridesmaid dresses in the past will be happy to hear of the trend to let bridesmaids choose their own dress while keeping the fabric and design consistent with the others in the wedding party.
The Bridal Spectacular normally draws about 2000 attendees over its two days. You may want to arrive early, because there will be free bride T-shirts for first 100 brides and groom t-shirts for first 100 grooms
The event will also feature over $20,000 worth of prizes given away to brides.
Fort Wayne Winter Bridal Spectacular
Saturday & Sunday, January 2 & 3, 2016
Noon - 4pm