This is part five in a seven-part series detailing the opportunities that the Fort Wayne Trails have to offer.
New this year, trail maps and itineraries are available online for visitors to the Fort Wayne area. Use one of these guides to plan your next visit. Fort Wayne and Allen County are home to more than 65 miles of trails for biking, hiking and kayaking. In addition, these pathways connect visitors to the area's attractions, downtown, nearby parks and eateries.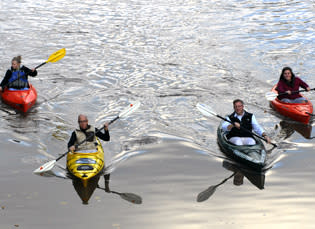 • Paddle and Pedal Trail: This trail is water-based! Head over to the Fort Wayne Outfitters and Bike Depot (FWO&BD), 1004 Cass St., located just north of downtown, to rent a kayak or bike for this trail. Kayak renters will be dropped off by staff at the depot and can then paddle back. Once the kayaking portion of this adventure is complete, grab a bike from the depot and head east to where Fort Wayne's own three rivers meet, and then north to the St. Joseph Pathway and toward Indiana University-Purdue University Fort Wayne (IPFW).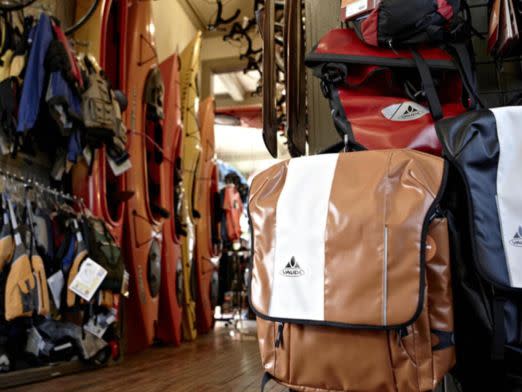 Hours of operation at the depot are 10 a.m. to 6 p.m. Sunday through Tuesday, 10 a.m. to 8 p.m. Wednesday. The depot is more than just bicycles and kayaks. This full-service department also sells hammocks, walking sticks, outdoor apparel and other unique adventure items. A number of local restaurants and even a coffee shop are located in and around the Wells Street Area  for food and drink before or after your excursion. This trail is approximately 4-miles round trip on water. Click here to visit the Paddle and Pedal Trail and to use it as a resource for your next journey. A full city map of all trails is also available online. Individual trail maps and itineraries are also available. See you on the trails!