Tucked away by the river in the historic Cass Street Depot - a building that looks like an illustration from an old fairy tale - lies Fort Wayne Outfitters and Bike Depot. This gem made its debut in Fort Wayne in 2007 and has been helping both residents and visitors alike to rediscover the joy of biking and the Fort Wayne rivers ever since.
FW Outfitters offers a variety of different rental options for your exploring pleasure. They have both standard and premium bikes on hand to rent. If you are just looking for a nice family outing and something different to do for an afternoon, the standard bikes should fit your needs perfectly. If you are more familiar with biking and would prefer to ride a mountain bike or specialty road bike, then the premium bikes are for you.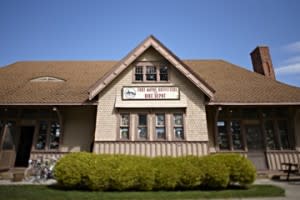 For just $48, you can rent out a standard bike for the whole day! Take it out in the morning and watch the city wake up and start moving. Bike to one of the great downtown restaurants for a quick refueling break, and then see more of the city from the peaceful
Rivergreenway
.
Or, if you already have your own bike and want to bring that with you, the Depot is great place to start a ride. They will be happy to service your bike for you, regardless of brand, and make sure you are all set for a long ride. Pick up a cold drink to take along while you are there!
FW Outfitters also supplies visitors with kayaks, canoes, or stand-up paddleboards. See Fort Wayne in a whole new way from the river. No matter which way you'd like to travel, FW Outfitters has you covered. They have single kayaks as well as tandems and canoes. This is a great way to spend the day with the family and it will definitely be an experience they never forget. Single kayaks are only $40 for a whole day of river exploration.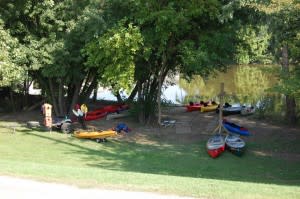 If you'd like to get outside but aren't really one for canoeing or biking, try booking Captain Black's pontoon tour. The tour will last two hours, departs from the depot, and travels along the three rivers. This boat ride for 12 is sure to be a great time. See the rivers and enjoy a great meal catered by
Hall's
, one of the favorite local restaurants.
For more rates on rentals and a link to the Fort Wayne Outfitters and Bike Depot shop, check out their website. And, with its convenient location, there are hotels and a plethora of restaurants close by to make your trip planning easy. Check out some of our great packages for insider deals. 
Take advantage of the cooler summer we've been having and start exploring the outdoors