One of Fort Wayne's finest qualities is most residents have a great sense of humor.  We love to laugh.  I love to laugh.  I mean, you should see what they're paying me to write this – ba dum bum­.  But seriously, (wah-wah) to serve fresh helpings of chuckles and the giggles, the city has a new laughtaurant near downtown's core.  The Fort Wayne Comedy Club opened in June at 2104 S. Calhoun Street.
Fort Wayne Comedy Club
The venue hosts stand-up comedians for Saturday evening shows, while also providing an enticing menu of food and drinks for the 21-and-older crowd.  The goal for Michael Moses, the club's owner and general manager, is to provide another layer of fun on the weekends.
"I want people to enjoy a good meal, good entertainment, and slow down a minute," Moses said.
You can count on experienced performers to take the stage.  Moses puts a priority on booking pros with proven material.  The routines are adult-level, but Moses draws the line at controversial.
"I want funny and engaging, and someone that's not going to be offensive," he said.
What to Expect at the Fort Wayne Comedy Club
The Fort Wayne Comedy Club occupies a classic brick building at South Calhoun and Butler Streets, a couple or so blocks south of popular local eateries like The Oyster Bar and Calhoun Soups, Salads and Spirits – or more easily identified as CS3's.  Inside, the club has several small tables and a few booths to seat several dozen guests.  Combine the intimate arrangement with brick façade of one of the walls, and the club evokes an image of a 1920s-era speakeasy, which is what Moses wants.
But while you get a nice, close-up view of the stage, just… don't feed the comedians, 'kay?
You might not want to share your food anyway.  The comedy club has a modest menu of food with a Southern-style vibe.  We're talkin' dishes like rib tips, catfish and barbecue chicken wings – ooey, gooey, sweet, tangy, lick-your-fingers-loudly BBQ sauce mmmmmmmmmm………….
I'm sorry, where were we?
Oh right, delicious barbecue sauce… mmmmm….
Sorry again.
Anyway, Moses went with Southern style to stand out among the city's growing chorus of restaurants and their styles.  Plus, he connotes Southern cuisine with Southern hospitality, and he wants patrons to get that same welcoming feeling in his club.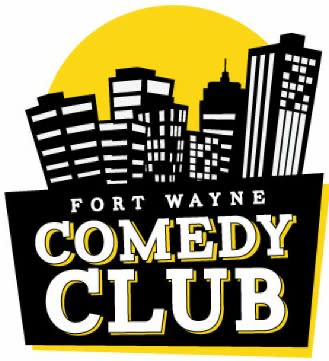 Fort Wayne Comedy History
Fort Wayne Comedy Club succeeds the legacy of Snickrez, a former comedy club and popular night spot for decades.  Snickerz closed late last year after owner Kevin Ferguson decided to retire and sell the property on St. Joe Road on Fort Wayne's northeast side.
Ferguson ran the business for more than 30 years, hosting numerous comedians, including several before-they-were-famous stars.  The club also served as a set where Ferguson taped his long-running local TV show Night Shift.  Moses got his start at Snickerz.  He considers Ferguson a mentor.
"He went out on a high note.  He went out on the note he wanted," Moses said.
Moses is a stand-up comic himself, with 13-years experience touring and performing around the country and in Canada.  He opened his venture near downtown in order to be part of the work to generate new life into the downtown area.  He sees the South Calhoun corridor transitioning into a more arts-centric district, vibrant with diverse voices and ideas.
"I was interested in the city's efforts to revitalize the area to make it into a destination for people to go," he said.  "We have a huge opportunity to continue to grow."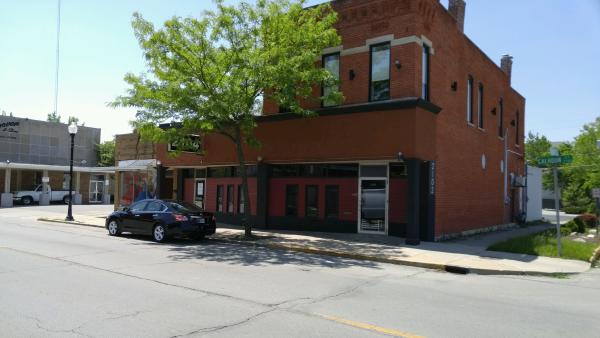 Fort Wayne Comedy Club, naturally, focuses on bringing the funny.  But, soon, Moses would like to use the venue for other entertainment, like spoken-word poetry events or live bands.
Fort Wayne Comedy Club Tickets
You can check out the roster of comedians coming to the club and other fun stuff at FortWayneComedyClub.com, or look it up on Facebook.  You can also call 260-4COMEDY – that's 260-426-6339 if you don't like deciphering the keypad alphabet – to get more details.  And if those don't work, you may be stuck in 1995, trying to make a call while surfing AOL through a dial-up Internet connection.
You can order tickets online for $15 each, while tickets at the door cost $20.  Ordering online helps the club make adequate food preparations, Moses said.  Food prices range from about $5 for a plate of chips and salsa to about $10 for a heapin' portion of rib tips to up to $20 for the club's basket of 20 hot or BBQ chicken wings.
Oh, and like a speakeasy, the club has a little trick for getting in.  The only sign hanging on the front of the building is the big black-and-white address of 2104.  The entrance is actually around back, facing the parking lot.