As a recently married gal, weddings are still constantly on my mind - especially as many of my friends are getting ready to tie the knot! While the wedding is what many look forward to (and they should!), let's not forget the moment that starts it all - the proposal! A wedding proposal can be nerve racking and there are many factors such as the date, the ring, the time, etc.... And while those are all very important, let's not forget the location! Different proposals speak to different couples and each one is special and unique in their own way. Fort Wayne has many great places for a proposal to remember. Whether you're thinking something traditional, or maybe a little more out of the box, you don't have to go far to create something memorable!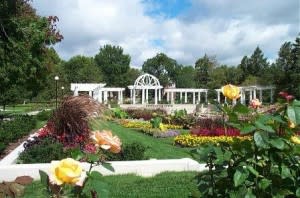 For the Park Lover Fort Wayne has many wonderful parks, but two of my favorites are Foster Park and Lakeside Park and Rose Garden. These parks are simply gorgeous and looking at them you'd think they were specially designed for weddings and proposals alone! Foster Park has two areas offering picturesque proposal spots, The Bridal Glen and the Floral Area. The Bridal Glen is a beautiful area with an archway, flowers, walkways and other pretty delights! It's such a beautiful and romantic area of Foster Park that there are weddings there all through the summer months. The Floral Area is full of picturesque blooms, perfect for a picture perfect proposal! Lakeside Rose Gardens is well known as one of the best places to have an outdoor wedding in Fort Wayne, and makes a great place to get engaged! From the gorgeous rose garden, to the dreamy terrace walkway and reflective pools, a picnic followed by a stroll through the park is a proposal you can't say no to!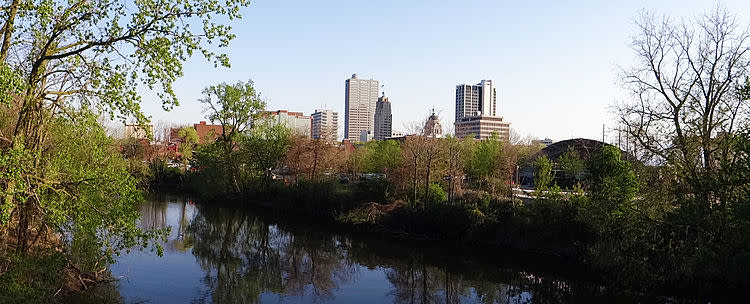 For the Outdoorsy Type If you and your significant other enjoy the outdoors, why not propose on the trails or the river? Fort Wayne has a number of great trails all around the city including the Rivergreenway and the Pufferbelly Trail where you can walk, bike or run. You can even get out on our rivers and see the city from a different point of view. Start the day at Fort Wayne Outfitters where you can rent bikes, kayaks, canoes and more, and take off for a day of fun, adventure and future wedded bliss. If you really love exploring, plan a day at Fox Island, or the Hurshtown Reservoir where you can hike, swim, fish and more. It may sound a little odd, but if you and your future Mr. or Mrs. really love spending time outdoors, why not pop the question doing something fun and that you love!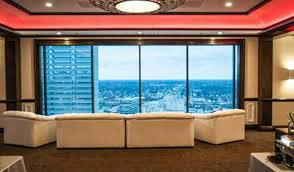 For the Romantic Beautiful view? Check! Nice dinner? Check! Dressed up and looking great? Check! If you're someone that likes to pull out all of the stops when it comes to romance, Empyrean Events and Catering and Lincoln Tower may be perfect spots for your proposal! Empyrean is a beautiful new event space in downtown Fort Wayne in one of the top floors of the PNC Building. The space is composed of two floors, and various rooms giving amazing views of the Summit City all around! The Lincoln Tower observation deck is another spot where you can experience our beautiful city landscape from up above. While the observation deck is usually closed to the public, there have been instances where the "powers that be" have worked something out in the name of romance! If you need ideas for a romantic and celebratory dinner before or after the big question is asked, I'd suggest Club Soda, BakerStreet or Eddie Merlot's. These are just to get you started! Use your imagination - Fort Wayne is filled with both obvious and a little more off the beaten path places to pull out a diamond ring. And, as a gal whose proposal was a little more off the wall and spur of the moment, I can tell you that in the end the proposal is a small part of a much bigger, and more important picture!