Driving down the country roads coming into Fort Wayne from almost any direction, you'll run into your fair share of corn fields. The thick green stalks swaying gently in the wind, their leaves rustling crisply - corn fields bring to mind great summer memories, Field of Dreams visions of peaceful farms, and maybe even a ripple of fear if you've seen Children of the Corn. Still, corn is a symbol of summer in America and holds a prominent place in many households. There is still a decent amount of corn season left to take advantage of! So, if you are looking to live it up to the fullest and get your fair share of the corn, check out these fun ways to enjoy corn!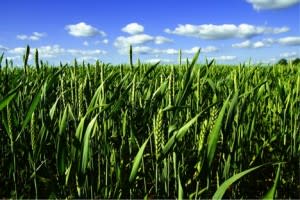 1. Corn Mazes Fort Wayne is home to a number of different corn mazes. This is a great way for the whole family to enjoy the beautiful fall weather. Check out all the great activities like the maze, cornhole tournaments, and corn play pits. Kuehnert Dairy Farm and Fall Festival

6532 W. Cook Rd, Fort Wayne, IN 46818

Weekends through October 26. Fridays

6:00-10:00pm; Saturdays 10:00am-10:00pm; Sundays Noon to 5:00pm on Sunda

y

Amazing Fall Fun

3150 County Road 43, Waterloo IN, 46793

Weekends through November 2. Fridays 6:00-10:00pm, Saturdays noon-10:00pm, Sundays noon-6:00pm

Ridenour Acres

2935 E 20 N. Angola, IN 46703

Saturday and Sunday: 12:00pm - 6:00pm

2. Buying Corn

There are some fun ways to get your corn in Fort Wayne. The first is at local

Farmers Markets

. The corn at the these markets is always guaranteed to be at the peak of freshness and it's locally grown! Also, be sure to check out

Cedar Creek Produce

.

Cedar Creek Produce is a family-run business that offers farm fresh produce year round to our local community.

 

While you are there, make sure to check out the fun fall activities they have! Either way, picking out corn can be a great activity for the whole family.

3. Corn Feasts!

Of course, there is always the question of what to do with the corn once you get it home. The options are nearly endless, but here's a few of my favorites.

Grilled Corn-on-the-cob

It may seem pretty simple, but this is a sure winner even the pickiest of eaters will love. Just remove the husks and make sure to get all those pesky hairs, too. Then, coat the corn with a little melted butter, garlic, and salt. After that, grill to perfection; the kernels should just be starting to get a little bit brown. This is the perfect addition to any meal and will leave your guests wanting more.

This is a bit of a different take on the traditional corn bread, but just as good! While the recipe does call for canned corn, you can use fresh sweet corn scrapped off the cob just as easily!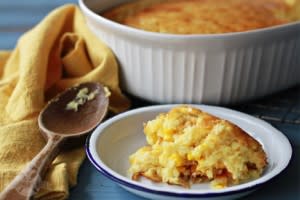 Perfect for warming the insides on a brisk fall day, this soup will not disappoint. Again, for this one the recipe calls for thawed frozen corn, but it will be even better with fresh corn.
What are your favorite ways to celebrate corn?