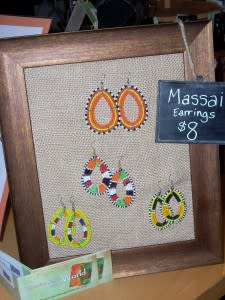 One of Fort Wayne's newest and coolest downtown shops is Creative Women of the World.

Located at 125 West Wayne Street across from Cindy's Diner and in the same block as J.K. O'Donnell's Irish Pub, Creative Women of the World is filled with beautiful handmade items made in countries around the world such as: Cambodia, El Salvador, Haiti, India, Kenya, Nepal, Tibet, Turkey, and Tajikistan. From purses and jewelry, to home décor, the store stocks all of these stylish and well-made items. The store has a two-fold goal - everything is made by women who desire to better their lives through their artistic talents. The other goal is to pay the women a Fair Trade salary for the items which are usually made from discarded items found in their countries. These include discarded tires, plastic bags, gum and candy wrappers, and soda can lids to make something new and attractive. I challenge you to look at some of the items and guess a) which country it came from and b) what it is made of. Hint: Look closely at the black purse and you may spy the tread of the original tire. It just makes the pattern look great!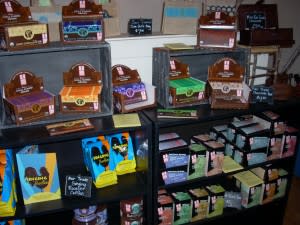 The items in Creative Women of the World are not expensive. I was just in there again last weekend and double checked – most of the jewelry items are under $20. The items I bought for Christmas presents last year were a hit with my sisters and nieces and daughters. Two of them shopped with me last weekend. One bought a purse for a friend and the other purchased a gorgeous flowery wrap for her shoulders recycled from a sari. They also stock chocolate and coffee made around the world.

On July 11 the shop is coordinating a fashion show with the Fort Wayne History Center to combine the focus of both of these great locales. The show, called Empower Her World, is a celebration of fashion and culture. There will be a runway showcasing global fashion. Attendees can also participate in a live auction of new items carried in the shop. For more information you can call Creative Women of the World at at 260.267.9048, or go to the Empower Her World website.