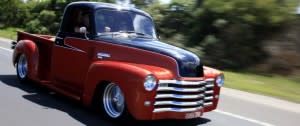 Do you love GM pickup trucks by either owning one (or many!) or admiring the craftsmanship? Then you are invited to the GM Truck Homecoming on Saturday, September 14 at the Allen County War Memorial Coliseum! This event will be a truck lover's dream! There will be a variety of GM-centric events throughout the day that owners and fans alike can participate in. These activities include:
Dealer displays with new 2014 Chevrolet Silverado and GMC Sierra, plus some of the hottest GM cars on the market
GM Product Specialists available to answer your questions
GM Truck Parade (only for first 500 people to sign up)
Fun GM Fun Truck Show.
Live country music beginning at 11am.
For those wishing to participate in the GM Fun Truck Show, there are opportunities to win prizes based on your own GM truck. The categories include: Oldest GM Truck, Newest GM Truck,Most Mileage on a GM Truck and GM Truck that Traveled the Furthest to Attend GM Truck Homecoming. You can register your truck for the contest here. Another cool activity taking place during the GM Truck Homecoming is the GM Truck Parade. The parade will begin at 1pm and the first 500 people to sign up can participate. If you want to line the parade route and see some of the great vehicles being shown off, the route is as follows:
Start - Memorial Coliseum Route - S on Parnell to St. Joe Blvd., South to Columbia Street Bridge, West to Clay Street, South to E Jefferson, East to Maumee Ave., East to E. Washington, East to S.R. 930, North on Maplecrest, North to St. Joe Center Rd. to Stellhorn Finish - Circle drive area of IPFW.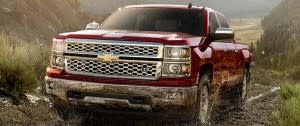 The entire parade route is 15.1 miles, with good parade viewing around the Coliseum, IPFW, or the Maplecrest, St. Joe areas. This is a great chance for car and truck enthusiasts, and families with little truck lovers on their hands, to catch a glimpse of some real American classics! In addition to the fun goings-on, GM is also making some great announcements! The GM Foundation will donate $100,000 to Fort Wayne charities and will also announce the Buick Achievers Scholarship recipients. Not only is this a great chance to take a peek at the brand new 2014 Chevrolet Silverado and GMC Sierra pickup trucks, it's also an opportunity to admire some of the hard work, love, and care put in to preserving some of the best vehicles GM has produced over the years! The GM Truck Homecoming begins at 8am and goes on until 3pm. There is a $5 parking fee for those not registered for the parade. Food will be available for purchase throughout the day.  If you're interested in coming out to the GM Truck Homecoming as a participant, or as an observer, you can find out more information on the GM Truck Homecoming website, or through the Allen County War Memorial Coliseum.