This post is part of a series highlighting the
Your Story. Made Here.
videos recently produced by the Northeast Indiana Regional Partnership. These videos share the stories of Northeast Indiana, and our many strengths. Click here to view the rest of the series.
They say music can heal the soul. If that's true, then hearing the Fort Wayne Philharmonic live certainly fills the soul with warmth and wonder.  "The Phil," as locals affectionately call it, has been performing for audiences since 1943 and traces its roots in the community back almost 90 years to the Verweire Symphony Orchestra, founded in 1924.   This deep connection to the past might cause you to think of the Phil as a boring and stuffy organization, one whose audience is older and more interested in traditional or classic music.  Locals will tell you a much different story.  They'll tell you to attending a PHIL performance is a must do when you're in town.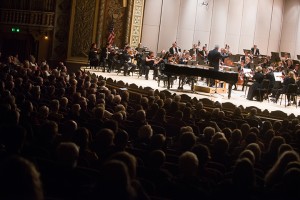 While the PHIL does play beautiful, classical pieces, they also pride themselves in connecting with other artists, art organizations, and the community on a different level.  You'll find the PHIL's beautiful music being played at festivals like Taste of the Arts, cool downtown pizza joints like Pint & Slice, outdoor venues such as the Foellinger Theater at Franke Park, and even Parkview Hospital.  The PHIL has made it their mission to connect with the Fort Wayne Community and showcase a variety of music styles. The PHIL's Chamber Symphony's Spring season, "Schubert: Revealed," can be experienced in a variety of venues from Coffee Concerts on a Friday afternoon to the Wagon Wheel Theatre in Kosciusko County.  Masterworks features dynamic performances such as "A Night for Fighting" on March 2 at the Embassy Theatre with guest baritone Leon Williams and The PHIL Chorus.  This performance will feature music of Bolero, West Side Story, and Belshazzar's Feast.  The Pops series features performances such as "Forbidden Broadway" on March 9 at the Embassy Theatre showcases satires from Guys & Dolls, Chicago, and Rent.  Be sure to check out their May 11 performance "Satisfaction: The Music of the Rolling Stones" where they will be joined by the top Rolling Stones tribute band for songs like Start Me Up and Paint It Black.  They even let the audience participate in choosing their line up for the Audience Choice performance on March 16 at the Auer Performance Hall at IPFW.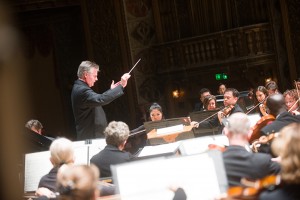 The PHIL works to encourage young people to enjoy music as well through the Youth Symphony, Symphony for Schools program, Youth Concert Orchestra, and family concerts such as "Witches, Wizards, and Fairytale" on April 7 that bring will bring your favorite fairytales to life.  The PHIL and PHIL Friends provide scholarship and instrument loan opportunities to further musical potential for children of all ages also. Tickets maybe purchased online at
www.fwphil.org
with both single and season tickets available.  Purchasing online will come with a few dollars in fees so to avoid the fee you can call or visit their box office or purchase tickets at the Embassy Theatre.