This post is part of a series highlighting the
Your Story. Made Here.
videos recently produced by the Northeast Indiana Regional Partnership. These videos share the stories of Northeast Indiana, and our many strengths. Click here to view the rest of the series.
I live and work in Downtown Fort Wayne. I made a conscious choice to create my life in the vibrant heart of my community. The way I see it, downtown isn't just the heart of Fort Wayne but the heart of Northeast Indiana. Having lived in much larger cities, downtown Fort Wayne gave us that big city feel we love.  Here are the reasons I chose to make downtown Fort Wayne home:
Easy access to everything
Whether you're attending an event downtown, or you're headed to another area of town, you can get there quickly from downtown. Most of downtown Fort Wayne is accessible by a short walk or bike ride. If you do need your car while your downtown, parking is plentiful and very affordable. You'll likely find parking within a block or two of your destination.  Downtown is also just a 15-20 minute drive from almost every corner of Fort Wayne.
There's always something to do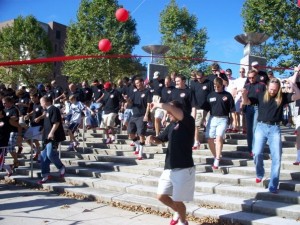 You'll never be bored in downtown Fort Wayne. Whether you live in the heart of the city or you're visiting, there will be many things to see and do. Take in a ball game at
Parkview Field
, check out a festival at Headwaters Park, attend an art exhibit at Lotus Gallery or the
Fort Wayne Museum of Art
, take a yoga class at Prana Yoga, see a touring Broadway show at the
Embassy
. Whatever your passion, downtown Fort Wayne probably has it.
There's always something to eat
You'll never go hungry in downtown Fort Wayne. Whether you're craving a slice from
Pint & Slice
(I recommend the pepperoni), you want wash down fish and chips with a pint from
JK O'Donnell's
, or enjoy a perfectly prepared steak and a martini from Club Soda, downtown Fort Wayne will make your taste buds tingle.
There's always a place to meet and mingle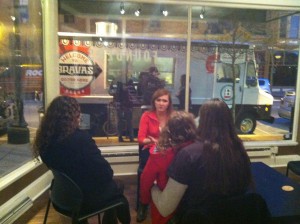 You'll never be lonely in downtown Fort Wayne. Whether you're stopping in to the Downtown Grind for a cup of coffee, attending a meeting at the Chamber of Commerce, or getting a little work done at Founders co-working space, you're sure to see people you know. Fort Wayne is one of the friendliest cities you'll ever visit, especially downtown.
There's always something to shop for
You'll never miss out on a unique gift opportunity in downtown Fort Wayne. We pride ourselves on providing unique gifts from retailers such as Creative Women of the World that markets original designs created by women who live in the third world or Riegel's that specializes in cigars and pipe tobacco.
There are great places to live downtown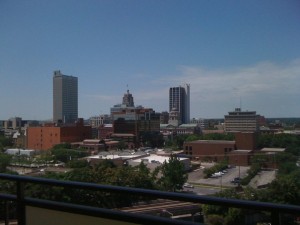 Over 21,000 people work in downtown Fort Wayne every day. With more and more housing options becoming available, downtown living in the heart of the city is making more sense every day. Whether you're looking to own a condo like those in the new Anthony Wayne Condominiums, rent an apartment like those at Harrison Square or Three Rivers Luxury Apartments, or buy/rent a house in the West Central neighborhood downtown Fort Wayne has you covered.  Each provides easy access to downtown businesses, giving many the option to walk or bike to work.