Let's just say I'm not a winter person and leave it at that. However, in the winter I have to take special care not to become a hermit who holes up in her house, reading and eating the cold months away. So here's a go-to list…for you AND me… of things to do in Fort Wayne in the winter.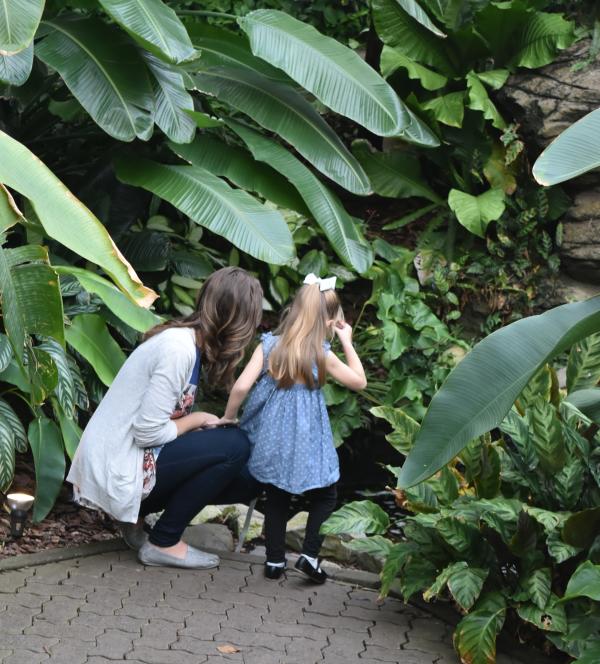 Indoor Winter Activities in Fort Wayne
1. Wander through some of Fort Wayne's Museums
Botanical Conservatory
A couple of my former coworkers told me when we first moved to Fort Wayne that they spend a number of winter days every year at the Botanical Conservatory because it is such a relief from the cold weather outside. This year, you can enjoy winter with Mary Poppins and the gang from January 14 - April 2. It's going to be Supercalifragilisticexpialidocious!
Fort Wayne Museum of Art
While you're downtown, there's also the Fort Wayne Museum of Art, where you can see Generations: A View of Who Was Who from February 4-April 9. This exhibit features African American artists who have made an impact on each other and the art world.
The exhibition features works by Romare Bearden, Kara Walker, Alma Thomas, and Jacob Lawrence according to the museum website.
The Fort Wayne History Center
The History Center, owned by the Allen County Historical Society, recently received the honor of History Outstanding Event or Project Award from the Indiana Historical Society for its exhibit on Indiana's 200th anniversary. Get a sneak peek of the artifacts what you'll see at the museum—housed in the former Fort Wayne City Hall—here.
Firefighters Museum
Take a short walk to the Firefighters Museum, where you can learn about Fort Wayne's firefighters, browse some classic fire engines, and more. 
Science Central
If you're staying downtown, take a short drive north to Science Central. This February they're having an adults-only event that allows you to celebrate Valentine's Day in a truly unique way AND tour the museum.
2. Take In a Performance or other Fort Wayne Events
The Fort Wayne Ballet
As Indiana's only professional ballet company, The Fort Wayne Ballet has many great performances you will not want to miss. 
Love Notes 
February 10 at 9 p.m. and Saturday, February 11 at 7:30 p.m. and 9 p.m.
The Little Prince
February 18 at 10 a.m. and 10:30 a.m.
Swan Lake
March 17 at 7:30 pm, and March 18 at 2:30 pm and 7:30 pm.
Arena Dinner Theatre 
Grab dinner and a show at the Arena Dinner Theatre, which is mounting three productions in each of the first four months of the year.
Cinema Center
Looking to see the latest indie movie or other blockbusters? Grab a seat at the local downtown theater, Cinema Center, which shows an eclectic mix of movies in an intimate setting.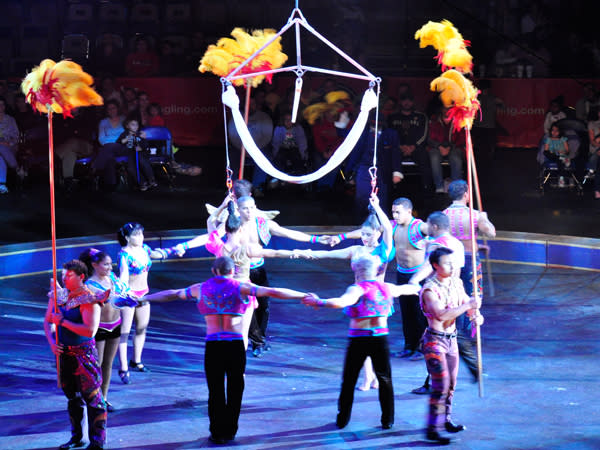 The Shrine Circus
The Shrine Circus comes to Fort Wayne's Memorial Coliseum January 26-29. By then the kids will likely have some cabin fever and a circus is a great way to dispel that. Our son's birthday falls one month after Christmas and so we took him to the Shrine Circus for his birthday one year. He got to ride an elephant, laugh at the clowns, ooh and aah over the high wire acts and thoroughly enjoy a different kind of birthday party. Of course, it doesn't have to be your birthday to enjoy the circus…circuses are fun anytime!
According to Mike Hardiek of the Shrine Circus committee, this is the 71st year for the Shrine Circus in Fort Wayne. Plus, if you missed the circus, the Memorial Coliseum has many other family-friendly events like Disney on Ice that you can enjoy!
Find these events, and more on the Visit Fort Wayne Calendar of Events!
3. Take a Tour
Valentine's Day is just around the corner, and, of course, that means romance and chocolate. For any chocolate lovers, consider taking a tour of DeBrand Fine Chocolates or grab a sweet treat at their downtown location!
4. Go Shopping
Fort Wayne is a shopping mecca—and the winter months are a great time to find bargains galore. (I often tell folks that if you can't find it here, you probably don't need it.) From boutiques, antiques, malls, and outlet sales, there are many opportunities for you to shop until you drop!
5. Research your Family History
This winter I plan to spend more time studying family genealogy at the downtown Allen County Public Library - Genealogy Center. Fort Wayne is home to the second largest genealogy center in the nation and you will be amazed at what you can find there. The best part about the Genealogy Center is not their amazing collection or free access to many online databases, but it's the staff Genealogists who are there to help you research, and help you with any questions!
Winter Dining
Of course, winter is a great time for eating (is there a bad time of year for eating?) and Fort Wayne offers a fabulous dining experience during Savor Fort Wayne.
From January 11-22, you can get special deals on a wide variety of foods cooked and served by locally owned restaurants. Plus…if you're good with a camera, you can enter a photo of your gastronomic delights and have a chance to win a trip to New York City!
Fort Wayne is now boasting several microbreweries and some great locally owned coffee shops that you should also check out!
If you're into cooking…and shopping….you'll want to check out the Indoor Farmers Markets at Parkview Field. According to a friend, there's a French chef who makes wonderful crepes who's usually there!
Outdoor Winter Fun and Recreation
As a point of full disclosure, I am not an outdoorsy kind of gal. But, for outdoor lovers, winter in Fort Wayne does not disappoint.
The Allen County Parks System offers activities like cross-country skiing. I'm not graceful enough to attempt sledding or skiing, but if you are, give it a try. Fox Island has skis available for rental to visitors!
Ice skating may be your sport and you can do so at Headwaters Park. Under the festival pavilion, every winter Headwaters Park transforms into a winter wonderland once the ice skating rink opens. If you prefer ice skating indoors, Fort Wayne has that option too! Skate indoors no matter the weather, at the Sport ONE/Parkview Icehouse!
If sledding is more your speed. Head North to Pokagon State Park to ride the toboggan!
Accommodations
Now that you have a plan for what activities and events you want to enjoy, book your accommodations now! Valentine's Day is around the corner, and there are many wonderful accommodations available in Fort Wayne that can fit your needs. Some locations even offer special discounts. What are you waiting for?
And if you can't find anything else to do in Fort Wayne this winter, know that you can always just come, spend some time at a spa, put your feet up and pamper yourself!