I'm back with the second leg of the Fort Wayne Shopping Guide, everything you need to hit when out finding those much-needed home and closet additions.
In the first part of this Fort Wayne Shopping guide, I gave you insight into my experiences at the downtown boutiques and Glenbrook Square, to read about it, click the link here. If you're already caught up, let's move to Day 2 of my shopping trip.
Fort Wayne, Indiana Shopping Guide Part 2
All Aboard to Jefferson Pointe
Jefferson Pointe is the beautiful outdoor shopping complex located in southwest Fort Wayne. An easy drive on Jefferson Boulevard led me out of downtown Fort Wayne to the sprawling campus of Jefferson Pointe.
If this is your first time at Jefferson Pointe, my advice, before you start out, is to take a look at their map located at the major entrances of the shopping center. I did not have a map and it took me a few rounds to find where everything was located within the Jefferson Pointe campus. Also, bring comfy shoes! This is not the day to break out those adorable block heels that make your feet ache after an hour. Sacrifice the fashion for comfort today.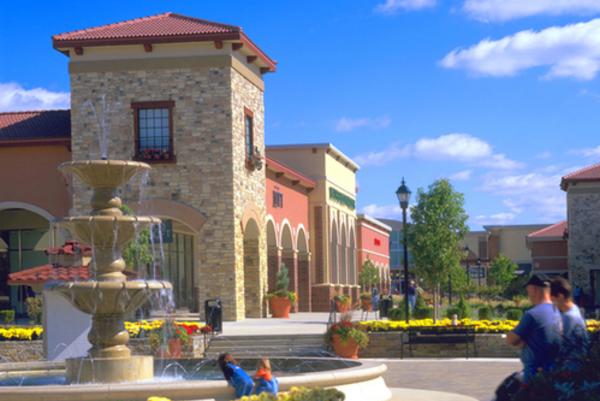 After you get oriented, explore the wonderful outdoor shopping oasis that is Jefferson Pointe. You'll find retail chains like Marshalls and White House Black Market. Among the chains, you'll notice Eddie Bauer and Loft. Within the corners of Jefferson Pointe is another DeBrand Fine Chocolate location, go in and grab an iced coffee like I did to fuel up for another lap around Bed, Bath and Beyond and Ulta Beauty.
Also, for the love of fashion, stop at Vera Bradley! Vera Bradley is a homegrown store originating in Fort Wayne. Vera Bradley specializes in colorful and unique quilted bags, totes, purses, clutches, wallets, and so many other accessories. You'll thank me for this suggestion after you buy a Vera Bradley tote and get all the compliments.
After hitting the multitude of storefronts located in Jefferson Pointe, I finished up the afternoon with lunch. Throughout Jefferson Pointe's outskirts, there are a bunch of restaurants within walking distance or a short drive out of the parking lot. Ranging from places like Chick-fil-A to locally owned fine dining at Eddie Merlot's and Biaggi's Ristorante Italiano, you will find something to delight your taste buds.
Last Stop: Covington Plaza
For those who like high-end fashion boutiques with local flair and less of a mainstream vibe, Covington Plaza will be your safe haven. A short drive down Jefferson Boulevard from Jefferson Pointe led me to Covington Plaza. With these shopping complexes a short distance from each other, it is easy to pair them together to create a wonderful day of shopping.
I started out the Olive Twist – a Fort Wayne favorite. If you're a culinary expert, novice or a foodie, the Olive Twist stocks unique and high-quality olive oils and balsamic vinegar. It also provides you the unique experience to taste any or all of the oils and vinegar flavors to find the one you like best! Armed with my long tasting list and a mini pencil, I set out through the rows of oils and vinegar to find tastes I've never experienced before.
The Olive Twist also holds cooking classes to teach you how to use the oils and vinegar sold there. Don't have time for a cooking class? Don't worry, they also have recipe cards that rotate so grab one, two, or five like I did, to pocket some quick inspiration.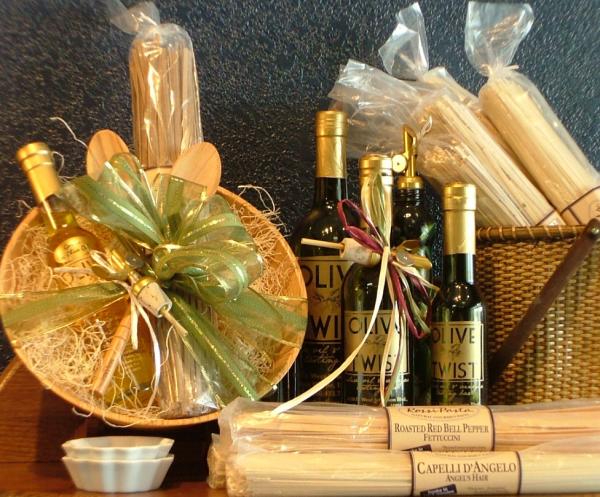 After the Olive Twist, I walked down the sidewalk to Jophiel. An elegant, open-concept gallery of women's clothing opened up before me as I walked through the door. Women's shoes, slacks, blouses, and dresses are all in stock at Jophiel and will lend an air of sophistication to any casual or professional look you curate there.
A few stores down is Symmetry, another classy women's boutique. The looks at Symmetry reminded me of minimalist fashion and capsule wardrobes, so don't worry about not being able to curate outfits. Symmetry stock its shelves with high fashion simplicity that is sure to match most everything in your closet. To learn about the other shops Covington Plaza has to offer, click here.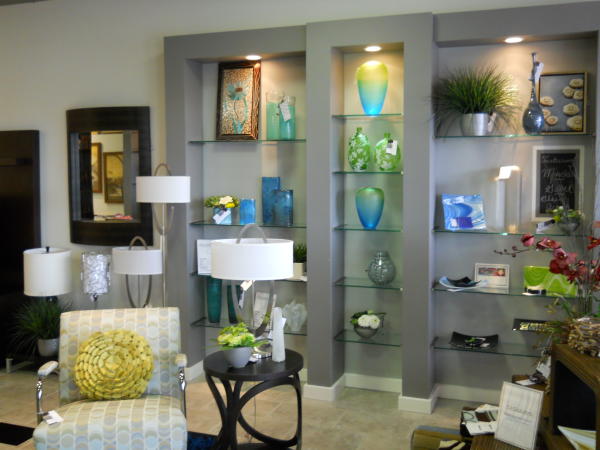 End of Day 2
Jefferson Pointe and Covington Plaza were two amazing and different atmospheres in which to shop. With the diverse storefronts, there was something for everyone, and it was complete with delightful places to have lunch and dinner to round out the day. It was a pleasant change to be shopping in the open air taking in the sunshine instead of in the light of fluorescent tubes and shiny linoleum of other drab malls, while still finding an abundance of storefronts.
The End of the Journey
Alas, all good things must come to an end. My time spent creating this shopping guide was so much fun, and I hope you are inspired to try out the many different shopping places Fort Wayne has to offer. This experience opened my eyes to the diverse shopping options there are in Fort Wayne, including downtown boutiques, Glenbrook Square, Jefferson Pointe and Covington Plaza, all of which I visited during this two-day shopping guide. Along with the clothes, there was so much more!  Places like the Olive Twist's olive oils, The Find's jewelry, and Idlehour's beautiful candles checked off everything I could have wanted outside of the regular jeans and a t-shirt.
Lastly, one of the final takeaways of this shopping guide was how many different pieces of the city of Fort Wayne I got to experience. Using Part 1 and Part 2 of this shopping guide will take you all over the city and experience the food, the sights, and the people from all corners of Fort Wayne.
Enjoy shopping in Fort Wayne!