If you're looking to book a social or business occasion in Fort Wayne, you have several quality options for catering. Here are some of the most well known in the community:
The Landmark Conference & Reception Centre
: The Landmark, located on the southwest side of town and conveniently close to the highway, provides both on and off site catering. They provide the staff and all the supplies you could possibly need for your event. On the business side, they cater to corporate, non-profit, and trade show events.  They can handle most any social event you can think of. You can submit an initial booking request
here.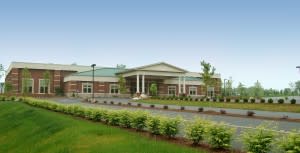 Ceruti's:
 Ceruti's Cateringis a family-owned full-service catering company in Fort Wayne that operates five locations. Their services include: On and Off Premise Catering, licensed alcoholic beverage service, complete event planning and design, party rentals, and decorating services with floral design. Ceruti's will cater to any location from Indianapolis to Southern Michigan, seven days a week. Ceruti's caters to Fortune 500 Companies, small companies, dignitaries, celebrities, entertainers, not-for-profit organizations, and any social event from weddings to birthday parties. Contact their
sales department
for a quote.
The Philmore on Broadway:
The Philmore is perhaps Fort Wayne's newest venue. Located just west of downtown, the theater works exclusively Club Soda, Catablu Grill, and The Oyster Bar. Once known as the Broadway Theater, this historic jewel was restored as a jazz club/event venue in 2010 as The Philmore on Broadway. Guests will be delighted by the experience in an intimate venue. Marbled floors, a bar area, professional lighting and sound and spacious seating are a part of its appeal. The balcony level provides a bird's eye view of the stage and main level happenings with elevated seating, additional full bar, intimate lounge area and separate restrooms.
Contact them
to book your next event.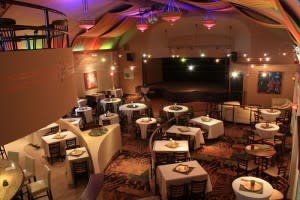 Whether business or pleasure, you can't go wrong with any of these options.