Queen of Sheba restaurant in Fort Wayne, Indiana is one place where you can have it all. And by "have it all" I mean BIG FLAVORS and food that is still good for you.
I recently met a friend there for lunch, and we were nothing short of delighted with our meal.
We decided to go vegan and split a shareable entrée. Before I lose the 99% of restaurant-goers who aren't vegan, know this: Queen of Sheba also makes phenomenal meat dishes. I heard a big compliment about the lamb while I was there. The menu also features chicken, goat, and beef dishes.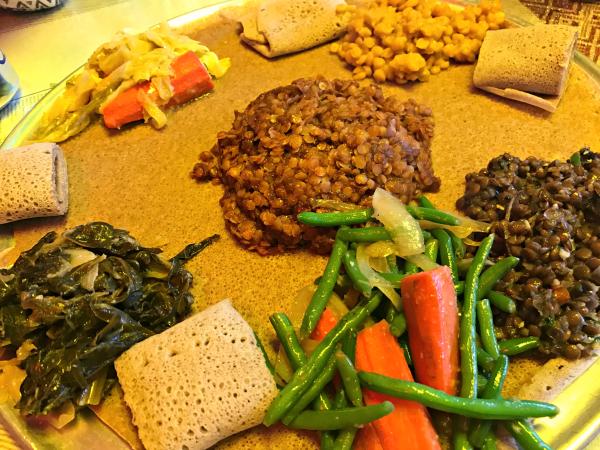 But on this day at lunch, my friend and I decided to go meatless and I'm so glad we did. At Queen of Sheba, the restaurant's dishes are healthy, flavorful, and filling. You really can have it all!
We ordered the vegetarian sampler. According to owner Saba Marcos, the dish is vegan and made without animal products. From the first glance, we were pleased with our choice. I've heard the saying, "you eat with your eyes first," and that's exactly what we did when the server brought out our meal. The vegetarian sampler items were beautifully displayed atop Queen of Sheeba's signature teff bread.
Teff bread is made from ground teff, an ancient grain that grows in Ethiopia. Teff is gluten-free and filled with nutrients like iron and calcium
(source: https://teffco.com/what-is-teff).
The real adventure began when we used pieces of teff bread to pick up bite after bite of delicious carrots, green beans, collard greens, cabbage, two varieties of lentils, and something sweet and hearty that reminded me of hominy. It was a feast for two at $15.50, and we were happily full at the end of our meal.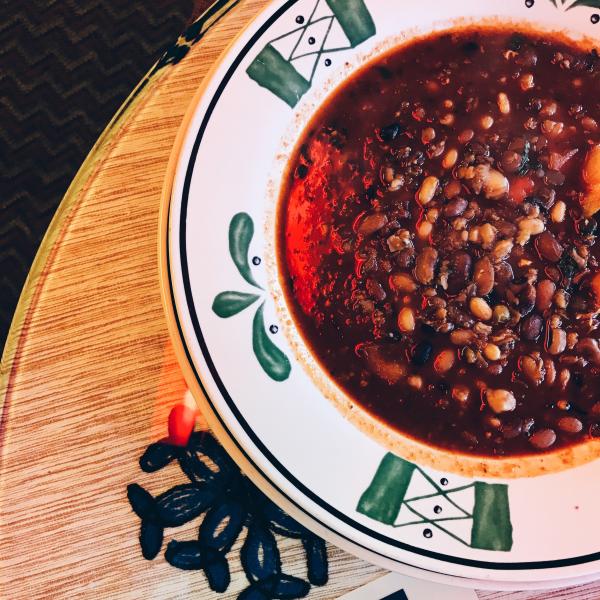 I ordered water with the meal, but a nearby table ordered the coffee ceremony for which Queen of Sheba is known. We watched as Marcos roasted fresh coffee beans, brewed dark Ethiopian coffee, and presented it to the diners. Marcos also burned incense as part of the ceremony. The dining room was filled with the ethnic aroma, and the coffee ceremony heightened our senses while we enjoyed lunch.
To put it bluntly: I'll be back. It was one of the healthiest, tastiest, most delightful lunches I can ever remember having.
Queen of Sheba is located at 2805 E. State Boulevard, 46805. They are open for lunch and dinner Tuesday – Sunday from 11 AM – 9 PM.
SaveSave