Women's History Month, which got its start in 1981 as Women's History Week, celebrates women's contributions and achievements throughout American history. For Visit Fort Wayne's celebration, we've turned to some local women making waves in Fort Wayne, Indiana, to find out what they love about their positions and to share advice for other women who aspire to leadership. 
Women Making Waves in Fort Wayne, Indiana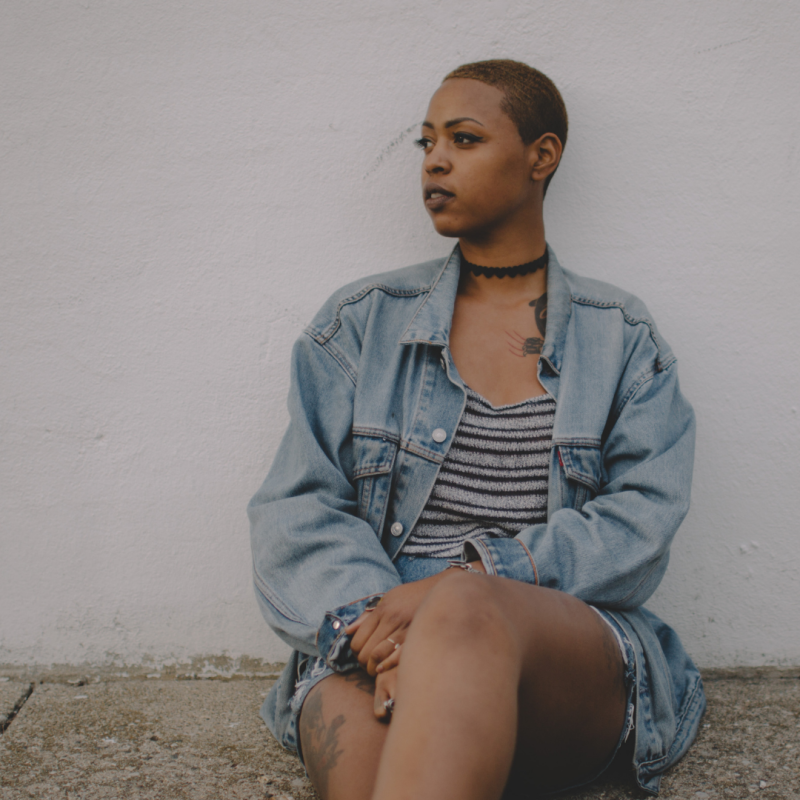 Shanel Turner
General manager at Cinema Center
Q: What's your favorite part of managing?
A: I get to create. Yes, like any managing role, there are stressful, daunting, character-building situations that arise and have to be resolved. But the feeling I get when I am on a roll and all the pieces are beginning to fall into place organically – those are the moments that keep me going and remind me why I'm here doing this work in the first place. My favorite part of managing is also seeing my team succeed and grow. I love creating a culture of creativity at work.
Q: What's the toughest part of management/leadership?
A: Communication in the remote world has been the most challenging aspect to working in this role. Nuance, tone, feel and body language is all removed from most conversations that happen virtually, and makes it difficult to express emotion, so most messaging conversations are taken literally. However, most of the time, nothing about human interaction is literal.
Q: What's the worst business advice you ever received?
A: It's been from societal conditioning of what makes a good leader. We are all subconsciously taught that power over someone is the best way to handle hectic situations that arise. I now know that that is wrong, and I am doing my best to unlearn toxic hierarchical complexes that have proven time and time again to sour the workplace and perpetuate high turnover rates. I believe that leadership is about trust and collective team-building – finding the best ways to tap into people's strengths to reach a common goal and trusting them to perform with excellence.
Q: What tips or advice do you have for women just starting out?
A: I would say to participate in workshops that support work with diverse populations. Prioritize team-building always. And lastly, unlearn toxic character traits that uphold power structures that have historically left out women and marginalized communities. They weren't helpful then, and they definitely aren't helpful now. Don't mimic the same behaviors that made you feel inferior, EVER! Break the cycle.
ABOUT CINEMA CENTER:
A non-profit cultural organization, Cinema Center is a film society that brings the best of indie, foreign, documentary, classic, and other specialty films to Northeast Indiana! They showcase film as an art form and believe strongly in the joyous, transformative power of film.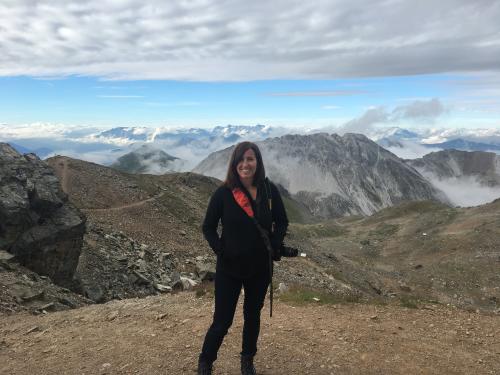 Cara Hall
Founder and co-owner at Fort Wayne Outfitters
Q: What's your favorite part of owning a business?
A: Sharing the things I love with others. I enjoy lots of outdoor activities, and to see our customers having fun outdoors with family or friends brings me lots of joy. When a kayaker comes back to tell me how much the new paddle helped them stay out on the water longer or a cyclist says their bike has helped them achieve their fitness goals or the hiker we taught how to properly layer apparel to continue their adventures in colder temps – it is so rewarding.
Q: What's the toughest part of owning a business?
A: As a small business, the hardest part is wearing many hats. At any moment, I could be the salesperson, CFO, IT department, event planner, HR department, purchaser. Some roles fit my skill set better than others.
Q: What's the worst business advice you ever received?
A: When we first opened and started renting kayaks, I heard over and over, "You shouldn't rent kayaks on the rivers downtown – no one will want to paddle there." That was 15 years ago. I will admit, we were a bit ahead of the time, but eventually people did see the appeal, and I am happy to see the number of people enjoying it each year.
Q: What tips or advice do you have for women just starting out?
A: Start with your fabulous plan, then be ready to adapt. Rarely does everything go as you'd expect, so being flexible is important. Also, figure out which things you are good at and which things you are not. Hire out the things you are not good at – it will save you time, frustration, and money in the end.
ABOUT FORT WAYNE OUTFITTERS:
Located downtown at Promenade Park, Fort Wayne Outfitters is the perfect place to begin your outdoor adventure! Locals and visitors can rent kayaks, canoes, and standup paddleboards to explore Fort Wayne's rivers, or rent a bike and hit the more than 120 miles of trails. They also carry outdoor and fitness apparel and service all bike models!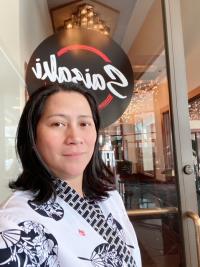 Leonora Bolos
Co-owner of Saisaki
Q: What's your favorite part of owning a business?
A: With three kids, I don't have to worry about where to leave them after school. Having my own restaurant, it's fun to bring them with me every day. I can still work while helping them with school work. I'm always able to attend any school events they might have without worrying that I wouldn't get paid for not working those days.
Q: What's the toughest part of management?
A: Since we are a small, local, family-owned business, we cannot afford a high hourly rate and don't offer any usual benefits. Finding people is not easy since workers prefer companies where they get leave/sick pay and full-time pay. Since finding people is a such a struggle, we don't always have enough staff. If someone is unable to work, we have to cover for them and work overtime. On weeks that most of our staff don't get a day off, we have to close the restaurant so that they can get a well-deserved break. Plus, with the continuous price increase of products almost every month, we cannot afford to increase our menu prices that often as well.
Q: What's the worst business advice you ever received?
A: I came to the United States as a special education teacher and never dreamed of opening my own restaurant. My husband was actually the one who has a background in culinary arts and experience in restaurants. Way back in my home country, I was a manager at Starbucks. So we never really asked anyone for advice. We just relied on the experiences we gained from our previous jobs.
Q: What tips or advice do you have for women just starting out?
A: Be patient. Success doesn't come overnight. It might not come next week, next month, or even next year. There will be errors, mistakes, and even failures. When we opened our first restaurant, we didn't make a profit for a year and barely got a salary for a while. I even had to work another job. My husband had to work all day with no days off because we couldn't afford to pay extra people. Also, take care of your employees, and they will take care of your business. No one is self-sufficient. Everyone relies on others. Treat your workers with dignity, and make them feel that you value them. We provide free meals to our employees, and whatever my family eats, they eat the same.
ABOUT SAISAKI:
Saisaki is an Asian Fusion restaurant in downtown Fort Wayne, featuring colorful sushi creations, delicious curry and seafood dishes, and their famous Hot Pot — where you can cook ingredients in a simmering pot right at your table!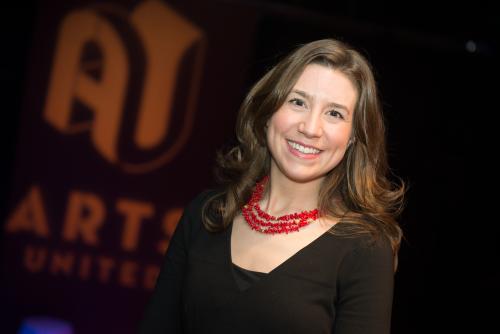 Susan Mendenhall
President at Arts United of Greater Fort Wayne
Q: What's your favorite part of leadership?
A: Arts United is a team sport, and it is fun to be part of a winning team. I serve our community alongside an all-star group of staff, volunteers, and fellow arts and culture administrators. More and more, I'm learning that the best contribution I can make is to create opportunities and remove barriers so my teammates can create wins for our community. 
Q: What's the worst business advice you ever received?
A: Early in my career, a mentor – a great man who I admire today – told me that I should learn to "lead up" because I would never get out of middle management. Ouch. I was so deflated. Then he handed me "The 360 Degree Leader: Developing Your Influence from Anywhere in the Organization," by John C. Maxwell. I'm not into management-wonk books, but this one was different. Maxwell's theory is simple: Your title does not define you as a leader, but your attitude does. No matter where they are in an organization, great leaders "lead up" to support their superiors, "lead across" to strengthen their peers, and "lead down" to help their subordinates succeed. Although my title is "president," I'm still in middle management, which I love. It's where the action is. I report to a 29-member board of directors and am accountable to the community for stewarding community resources. What I initially thought was horrible advice was actually pretty great.
Q: What tips or advice do you have for women just starting out, who want to one day end up in a leadership position?
A: No matter how powerful or charismatic, leaders are human beings with strengths, interests, flaws, and vulnerabilities, just like you. The only difference is that they have more practice working in positions with more authority and responsibility. You can learn a lot by observing them. Consider the qualities and actions that you admire and those that you don't. With practice, you can cultivate your own leadership style, too.
Q: Have any local resources been helpful for you as a local leader?
A: The best local resource is your own network. Folks describe Fort Wayne as a big small town. It's true. Relationships are everything. Empower yourself to meet people you admire, get involved in a great cause, and learn something new. Dig in. Over time, through work and volunteerism and other experiences, you'll build a powerful network of relationships and friendships that will help you grow professionally and personally.
ABOUT ARTS UNITED:
Arts United of Greater Fort Wayne celebrates and supports the growth and development of arts and culture in Northeast Indiana. Arts United also activates Arts Campus Fort Wayne — Downtown Fort Wayne's Cultural District that has earned designation as an Indiana State Cultural District. They operate under the powerful idea that "Art Unites Us."