Looking to add value to your home? Prep it for the cold winter ahead? Or fine-tune your cooking skills? Head to the Fall Home Design Expo Oct. 24-26 at Memorial Coliseum! The one-stop-shop remains a central hub for homeowners to connect with scores of high-quality exhibitors as it relates to kitchens, baths, carpet, doors, windows, insulation, room additions, home building, mortgages, roofing, decks, cabinets, refinishing, basements and more. Show features include:
The Indiana Wine Experience. Enjoy a "grape" evening from 6-9 p.m. Friday, Oct. 24 with wine tastings, food pairings, live music, Wine & Canvas painting lessons, silent auction, giveaways and more!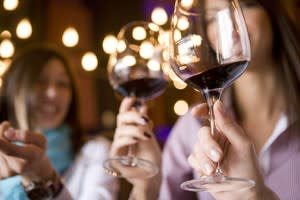 Fun Fall Kids Zone. Kids will love the safe indoor trick-or-treat and spooktacular costume contest from 5-8 p.m. Saturday, along with face painting and balloon art.
Taste of Home Cooking School. Culinary Specialist Karen Davis will share home cooking tips, offer up door prizes and break down fabulous fall recipes at 11a.m., 1, 3 and 5 p.m. on Saturday, Oct. 25.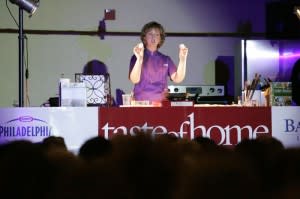 Giveaways. Homeowners can enter-to-win a Cambria vanity countertop valued at $2,300, along with many others!
On Sunday, the Fort Wayne Winter Farmers Market will relocate to the Coliseum to offer up an array of home-based food, fresh produce, crafts and natural products.  
Fall Home Design Expo October 24-26 Memorial Coliseum FallHomeShow.org Friday, noon-9 p.m.; Saturday, 10 a.m.-8 p.m.; Sunday 11 a.m.-5 p.m.
Expo Admission:
Adults $10 (includes Taste of Home Cooking School Saturday); children 12 & under free; $3 coupons online; re-admittance valid all weekend.
Taste of Home Cooking School:
Limited advance ticket sales available through
FallHomeShow.org
(includes preferred seating, a meet greet, autographed Taste of Home cookbook and gift bag).
The Indiana Wine Experience:
$19/per adult (age 21+), or $30/per couple.