Post Updated on January 3, 2019
Hiking, ice skating, ice sculptures, and fire dancers are just a few things to enjoy during Fort Wayne, Indiana's winter festivals.
So, have fun, drink some cocoa, and chase away those winter blues with the fun and entertainment that these festivals have to offer.
Fort Wayne Winter Festivals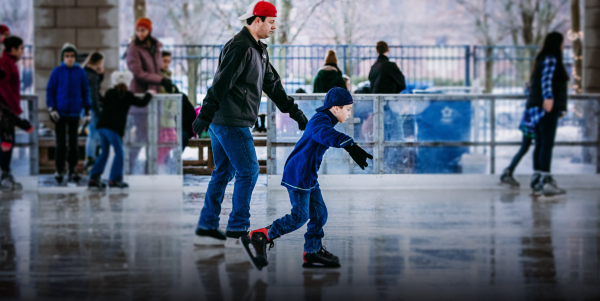 Winterval
Downtown Fort Wayne is going all out for Winterval with plenty of downtown activities for the whole family. Many of the daytime events on January 26 are free and include activities like crafts, ice carvings, special exhibits, ice skating, and hiking.
If you're looking for a place to go with the kids, consider the events at Science Central, Botanical Conservatory, Headwaters Park, and the Allen County Public Library.
For those wanting to enjoy the outdoors, the best activities include the daytime and nighttime hikes at Lindenwood Nature Preserve, Snow Bowl Rugby at Lawton Park, and Nouvelle Annee at the Historic Old Fort. Most activities go on for a stretch of hours, so going to more than one site for your winter fun is easy.
Winter Cozy
If you're not done having fun after Winterval, wind down for the night at Winter Cozy. This nighttime event (also on January 26) is for the 21+ crowd.
During your time at Winter Cozy, you'll get to enjoy being downtown at the Headwaters Park West, perhaps with a drink in hand. Release your inner child on the adult bouncy house or while playing games. Enjoy the live music and the ice sculptures. And take advantage of the heated tent in between all the fun.
The $10 admission is worth all the fun you'll be having.

Weather the Fort presented by 3Rivers Federal Credit Union
If you couldn't make it to Winter Cozy or want to attend another winter festival, don't miss out on Weather the Fort.
Dubbed "Fort Wayne's Party in the Park," Weather the Fort offers an evening of fun in the Barrett MgNagny parking lot. The 21+ event takes place on February 16 with the perk of free admission.
During the festival, take the time to admire the fire dancers and ice carvers, and check out the interactive art and live music. The festival also has food and alcohol available for purchase.
Bundle up and discover a winter getaway to Fort Wayne including some of the best winter festivals!