Hiking, ice skating, ice sculptures, and fire dancers are just a few things to enjoy during Fort Wayne, Indiana's best winter festivals.
So, have fun, drink some cocoa, and chase away those winter blues with the fun and entertainment that these festivals have to offer.
Fort Wayne's Top Winter Festivals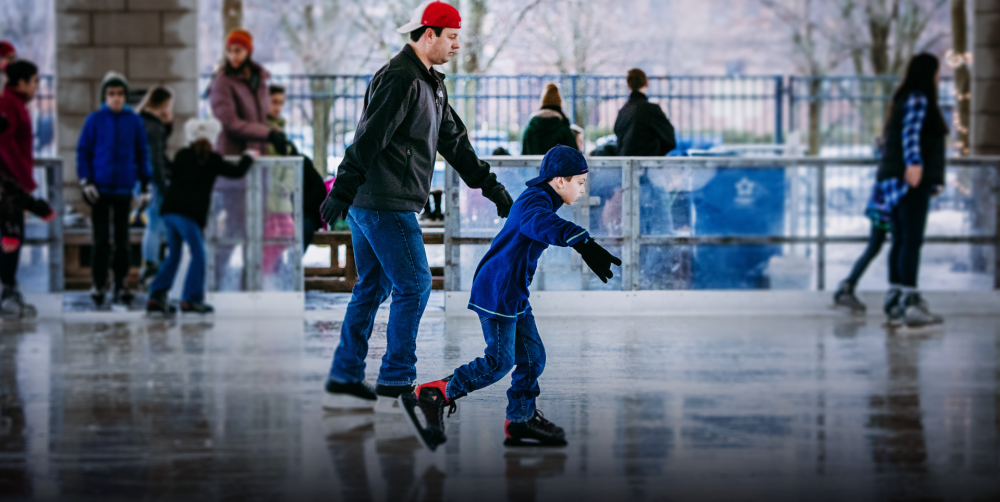 Winterval
Downtown Fort Wayne goes all out for Winterval, with plenty of downtown activities for the whole family. Many of the daytime events on January 25 are free or nearly free, and include activities like ice carvings, crafts, special exhibits, ice skating, and hiking.
If you're looking for an indoor place to go with the kids, consider the events at Science Central, Botanical Conservatory, and the Allen County Public Library.
For those wanting to enjoy the outdoors, some of the best activities include a guided hike through  Lindenwood Nature Preserve followed by a warm and cozy bonfire, Snow Bowl Rugby and Winter Bike Rides at Lawton Park, Dog Sled Demonstrations at Headwaters Park, and Nouvelle Annee at the Historic Old Fort. Don't forget to join the Penguin Scavenger Hunt, searching for the penguins located throughout downtown! Most activities go on for a stretch of hours, so going to more than one site for your winter fun is easy.
See the full Winterval Guide.
Winter Cozy
If you're not done having fun after Winterval, wind down for the night at Winter Cozy. This nighttime event (also on January 25) is for the 21+ crowd.
During your time at Winter Cozy, enjoy the festivities inside the warm, enclosed Pavilion at Promenade Park — Fort Wayne's new downtown riverfront park. Immerse yourself in Hygge, a calm, comfortable atmosphere with friends, drinks, food, and all things cozy. Watch your drinks cool in the ice luge, play games, listen or dance to live music, and snap a few selfies. You can also head outside to warm up by the firepits and roast a delicious s'more!
The $10 admission is worth all the fun you'll be having.

Weather the Fort
If you couldn't make it to Winter Cozy or want to attend another winter festival, don't miss out on Weather the Fort on February 8.
Embrace the fun of winter during this FREE annual celebration. Weather the Fort offers an afternoon and evening of fun in downtown Fort Wayne. New this year, Weather the Fort will take place on The Landing—a newly-reopened, historic downtown street designed for pedestrians. In addition to the new location, this festival is now open to all ages for the first time.
During the festival, experience the joys of winter with live bands, fire dancers, and ice carvers, and stick around for the fireworks finale at 9 pm. Warm up with delicious food, while guests 21+ enjoy an adult beverage or two. 
Bundle up and discover a winter getaway to Fort Wayne including some of the best winter festivals!
*This post was originally published in 2018 and has been updated.