Raise your hand if you've ever been to Las Vegas. Keep them raised if you've been to Vegas AND been lucky enough to catch a show from
Cirque du Soleil
. Color me jealous! While I've been to Sin City a handful of times, sadly a live
Cirque
show is still on my bucket list. But not for long! The Farewell Tour of the long-running
Cirque du Soleil,  Dralion
will be flying into the
Allen County War Memorial Coliseum
in November! Forgive the excessive exclamations, but I am excited!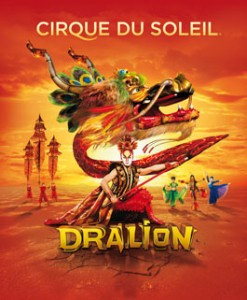 Let's get right to the details. There are six shows, running from November 5-9.
Wednesday, November 5, 2014 at 7:30 p.m.
Thursday, November 6, 2014 at 7:30 p.m.
Friday, November 7, 2014 at 7:30 p.m.
Saturday, November 8, 2014 at 4:00 p.m.
Saturday, November 8, 2014 at 7:30 p.m.
Sunday, November 9, 2014 at 1:30 p.m.
Here's how
Cirque
describes the show:
Fusing the 3000 year-old tradition of Chinese acrobatic arts with the multidisciplinary approach of Cirque du Soleil, Dralion draws its inspiration from Eastern philosophy and its never-ending quest for harmony between humans and nature. The show's name is derived from its two emblematic creatures: the dragon, symbolizing the East, and the lion, symbolizing the West.
In Dralion, the four elements that govern the natural order take on a human form. Thus embodied, each element is represented by its own evocative colour: air is blue; water is green; fire is red; earth is ochre. In the world of Dralion, cultures blend, Man and Nature are one, and balance is achieved.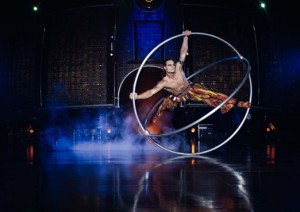 Dralion will make its final appearance in January 2015. It has been performed in over 150 cities and has been in production since 1999.  Since May 2009, Dralion has been performed in arenas around the world, giving more people the opportunity to enjoy a Cirque du Soleil show in their own town. This November, it's Fort Wayne's turn!
To order tickets,
click here
. Reserved tickets:
$37.00; $57.00; $77.00; $97.00; $127.00

The Coliseum is located at 4000 Parnell Avenue in Fort Wayne.  Don't forget parking! $5 for the main lot and $8 for the preferred lot.
See you at the show!
And, you can register to
WIN TICKETS
!