The best way to start the day is with a doughnut in hand. Fort Wayne, Indiana is home to many unique, locally owned doughnut shops.
Whether you prefer a classic, like glazed or jelly-filled, or something with a modern twist, like a gluten-free caramel cinnamon roll, you'll be blown away by Fort Wayne's doughnut game. Here are 5 reasons why: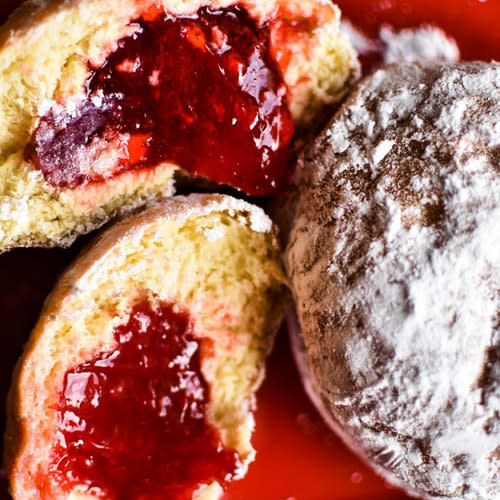 The Best Doughnuts in Fort Wayne, Indiana
They'll put you in a sugar coma
Rise 'n Roll doesn't serve up regular powered donuts; there are layers to these puffy, powdery pillows. Beneath blankets of light cinnamon dust and gooey, caramel glaze is the distinctive, fresh-from-the-oven, fluffy center. The rush of intense sweetness and melt-in-your-mouth quality will make you realize that this is not like any doughnut you've ever eaten. The secret is in the highest quality of natural ingredients, individual care and history of Amish family bakers, and of course, a mind-blowing amount of perfectly allotted cinnamon-sugar.

Get them on the go
It's a classic scenario: You're walking down Calhoun St on your way to work, priding yourself in your morning workout when you see it: Hetty Art's Pastry Truck. 
Whether it be at late-night events, parties, or in the early morning on the street, Hetty's food truck filled with sweets is the best place to get your sugar fix on the go. The smell of warm apple fritters, frosted pistachio cakes, and freshly gazed doughnut aromas fill the air around the iconic orange and blue striped food truck,
Her one-of-a-kind doughnuts are known for their traditional, nostalgic taste with a modern presentation, not a sprinkle out of place. Hetty's natural warmth and care shows in her pastries and never fails to bring people together. Hetty Arts can also be found at local coffee shops including Mocha Lounge and Conjure Coffee.

Embracing the small town charm
Nestled in the quaint suburb of New Haven, 15 minutes east of downtown, lies the New Haven Bakery. This venue has a dicey feel which really emphasizes the nostalgia of the fresh, homemade doughnuts.
You can always count on New Haven Bakery to have loads of all of your favorite flavors, right out of the fryer. Their Midwestern service with a smile makes the doughnuts taste just a little bit sweeter.
Insider tip: if you stop in an hour before closing, all doughnuts are 3 for $1. Make sure you have cash on hand - this business does not accept credit cards.