Planning a meeting is a big deal. You have to consider transportation, lodging, cost, space, socializing, food, drinks, and a host of other incidentals that come up along the way.
Wouldn't it be nice if you could focus instead on the content of your meeting? That's why the Group Sales Department at Visit Fort Wayne is here: We do our job so you can focus on yours.
Our professional staff can alleviate the burden associated with planning so you can get down to business. We know Fort Wayne and have established relationships with our local venues and providers. We'll work with your company to make everything just right and keep your event within budget.
Fort Wayne features world-class meeting venues offering a variety of style and space. Our city has over 500 restaurants, 60 hotels, and hundreds of activities and attractions. Sound overwhelming? Don't worry – we know the area and work with our local tourism partners every day. We can make the planning process easy!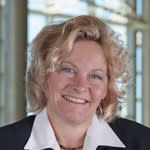 Josie O'Donnell, Director of Group Sales, explains our role, "We are your best, first point of contact to help you find the right fit for any size meeting in Fort Wayne. Our comprehensive view of the destination, local expertise and extensive in-market relationships save you time and money…every time!" 
Contact our Group Sales Department to get started. You can also submit an RFP or request sports facility info online.
Planning a meeting doesn't have to be stressful. You can focus on impressing your customers and management. We'll focus on impressing YOU.