Take a deep breath… and inhale the sweet freshness that is summer! The long, cold winter has finally loosened its grip on us, allowing the gentle breezes to take over. What better way to enjoy the lovely weather than by taking the family for a hike? Fort Wayne has plenty of good options for getting out into nature.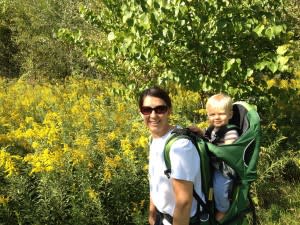 Metea County Park is a favorite of mine—with over 250 acres near Leo-Cedarville, it has lots of hilly trails that go through the woods and follow the Cedar Creek. Our kids have grown up hiking at Metea since they were little, and the littlest one (nineteen months) comes along in a backpack. Exposing kids to nature early on is a surefire way to guarantee they will have an appreciation for the outdoors for the rest of their lives. Metea County Park 8401 Union Chapel Rd.   Another great place to hike is at Buckner Park, which has 197 acres of woods, fields, and plenty to explore. It once was a farm, and it still has an old barn that stands on the edge of the woods. The trails are perfect during the springtime, but are also great for snowy hikes, cross country skiing and snowshoeing in the winter. Buckner Park 6114 Bass Rd.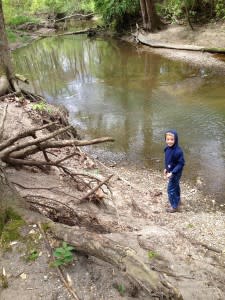 We also love visit local nature preserves, and Fort Wayne is filled with great ones. A favorite of our family's is the Vandolah Nature Preserve, on the north side of town near I-69. There are 47 acres of woods and trails brimming with Mother Nature's flowers and wildlife, perfect for a weekend family hike. Vandolah Nature Preserve Tother Rd. at Vandolah Rd.  

So lace up those hiking boots, grab the kids and some snacks, and go explore the natural beauty that Fort Wayne Trails have to offer!