Have you ever eaten Thanksgiving dinner at a restaurant? This year, consider saving yourself the stress of cooking the perfect Thanksgiving feast! 
I was discussing this topic with a friend a few years ago, and they expressed that it was "pitiful" to eat out on this day of thanks, rather than eating at someone's kitchen table.
Our family has eaten Thanksgiving dinner at restaurants several times, and I can tell you that it's actually quite enjoyable. Most important (to me, at least): NO COOKING IS INVOLVED! No worrying about buying all the ingredients at the store. No worrying about digging up recipes and timing things so that everything comes out of the oven at the proper time. No worrying about dragging chairs to the kitchen from all over the house. No setup. No cleanup, either!
So, have I convinced you? If so, here are some places in Fort Wayne that will offer delicious meals on Thanksgiving Day. Reservations are highly encouraged!
Restaurants Open on Thanksgiving in Fort Wayne
Don Hall's Restaurants
Hall's Restaurants are well-known to most Fort Wayne residents. Two restaurants in the chain will be open on Thanksgiving.
Don Hall's Guesthouse Grille will offer its annual Thanksgiving Buffet from 11am – 3:30pm! The buffet menu includes Roasted Turkey, Hickory Ham, Slow-Roasted Prime Rib, Herb Stuffing with Homestyle Gravy, Green Bean Casserole, Garlic Smashed Potatoes, Sweet Corn Casserole, Mashed Sweet Potatoes with Candied Pecans, your favorite Hall's desserts, and much more.
The buffet cost is $29.95 for adults and $9.95 for children.
The restaurant is usually quite busy, so reservations are strongly recommended. Reserve your table by calling 260-209-5366.
Hall's Guesthouse Grille
1313 W. Washington Center
Fort Wayne, IN 46825
260-209-5366
Don Hall's Triangle Park is also open for the day, from 11am – 3pm, with a menu to make everyone in the family thankful. The restaurant will offer a special holiday menu for the day, offering Roast Turkey and Dressing with Cranberry Sauce as the main feature ($19 for adults, $16 for seniors, $9 for children 12 & under), and all of your family's favorite selections including Steaks, Chicken, Fish, and Desserts!
Reservations are required — and they always fill up quickly! Call 260-482-4342 for reservations.
Triangle Park
3010 Trier Rd
Fort Wayne, IN 46815
260-482-4342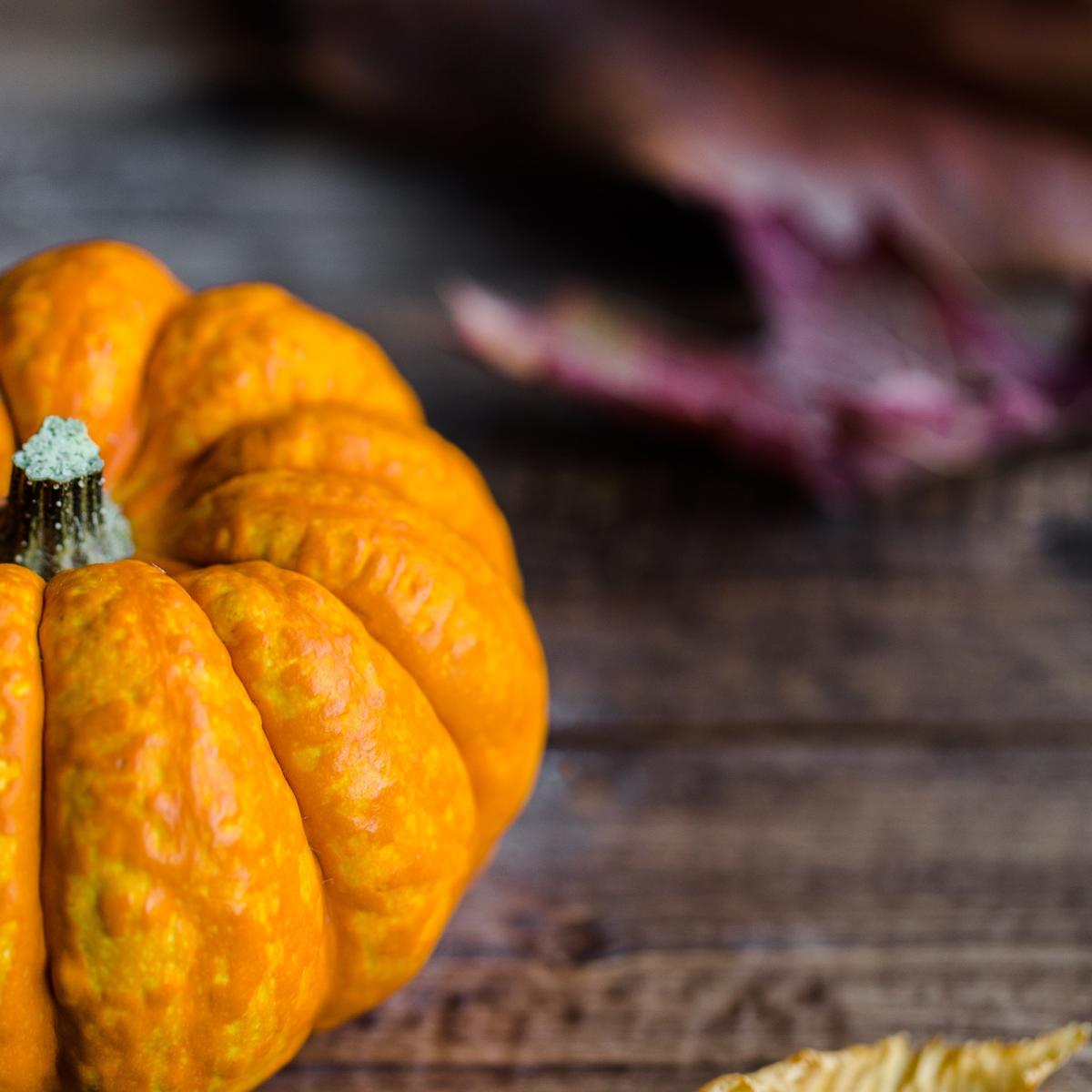 Gather 'round the table at Conner's Kitchen + Bar for a Thanksgiving feast! From 10am – 9pm, enjoy the Turkey Plate, which includes turkey breast, potatoes, yams, green bean casserole, stuffing, and pumpkin pie. The Turkey Plate is $20 per person.
Conner's will also serve Brunch from 10am – 4pm, plus their regular menu from 4pm – 9pm.
Maker your reservation online here or by calling 260-467-1638.
Conner's Kitchen + Bar
1150 S Harrison St.
Fort Wayne, IN 46802
260-467-1638
Bill's Smokehouse will be offering a full Thanksgiving buffet from 10:30am – 2:30pm, complete with a carving station featuring herb-roasted turkey, maple mustard glazed ham, and smoked prime rib. All the traditional sides and favorites will be available, as well as breakfast items including an omelet station.
The buffet is $29.95 for adults, $24.95 for seniors, $14.95 for kids 5+, and FREE for kids 4 and under.
Reserve your table by calling 260-484-0411.
305 E Washington Center
Fort Wayne, IN 46825
260-484-0411
Granite City will be open on Thanksgiving, serving a family-style, 3-course Thanksgiving dinner with unique and traditional items. Thanksgiving hours are 11am - 8pm, and the price is $26.99 for adults, $8.99 for children.
Assistant Manager Tom Munson describes the feast: "Dinner starts with our house salad and honey buttered biscuits. The main dish is turkey with sage dressing, stuffing, and gravy, your choice of stout-braised pot roast or salmon bearnaise, mashed potatoes and gravy, green bean casserole, sweet potatoes, mac & cheese, creamed corn succotash, and cranberry chutney. Dinner concludes with a slice of pumpkin or pecan pie. Drinks are not included."
Reservations are highly recommended.
Granite City Food and Brewery
3809 Coldwater Rd
Fort Wayne, IN 46805
260-471-3030
Dine at Ruth's Chris Steak House and enjoy a traditional 3-course Thanksgiving dinner including oven-roasted turkey with giblet gravy, sausage & herb stuffing, mashed potatoes, green beans, and Ruth's cranberry relish. Don't forget to enjoy the Pumpkin Cheesecake for dessert!
A three-course fixed menu meal costs $41.95 per adult, and $14.95 for children 12 and under. (Tax & gratuity not included)
Ruth's Chris will be open on Thanksgiving Day from 12pm – 7pm. Reserve a table here.
Want to enjoy the taste of Ruth's Chris in the comfort of your home? Place an order for Ruth's Sides-To-Go! (Thanksgiving orders must be placed by November 26.)
Ruth's Chris Steak House
224 W Wayne St
Fort Wayne, IN 46802
260-209-0373
Cracker Barrel
Both Fort Wayne Cracker Barrel Old Country Stores will be serving their good home-cookin' on Thanksgiving. They will serve meals with turkey and all the trimmings, as well as most "regular" menu items if you prefer those.
The restaurant also offers "heat and serve" pre-ordered meals, if you'd like to eat at home but prefer not to cook. These meals need to be ordered at least a day or two prior to the holiday. Cracker Barrel restaurants are open 6am – 9pm.
Please note, Cracker Barrel is no longer accepting reservations.
Cracker Barrel Old Country Store
1609 W. Washington Center Rd.
Fort Wayne, IN 46818
260-489-1855
10427 E. Maysville Rd.
Fort Wayne, IN 46835
260-492-7500
Bob Evans
Fort Wayne's three Bob Evan's locations will all be open on Thanksgiving. Hours will be 7am – 8pm. All locations will offer a traditional Thanksgiving meal, as well as some of their other menu items. You can also pre-order your "Farmhouse Feast" to pick up and take home. All you need to do is heat, serve, and enjoy!
5785 Coventry Lane
Fort Wayne, IN 46804
260-436-2566
5135 Meijer Drive
Fort Wayne, IN 46835
260-492-2035
2935 East Dupont Rd
Fort Wayne, IN 46825
260-490-6096
Looking for something different than your traditional Thanksgiving dishes? You might want to try the delicious fare at Wu's Fine Chinese Cuisine.
The restaurant will open on Thanksgiving and will be serving its regular menu from 11am – 9:30pm.
Wu's Fine Chinese Cuisine
4411 Coldwater Rd
Fort Wayne, IN 46825
260-483-0899
Know of a restaurant open for Thanksgiving that we missed? Email us at marketing@visitfortwayne.com to let us know!
This post was originally published in November 2017 and has been updated.