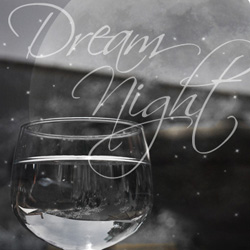 Looking to impress someone special? Here are a few Dream Night ideas that are sure to just that!
Old School Classic Night Out
If you're looking for an old school, classic night on the town (cue up Sinatra and the boys)  make reservations for Club Soda.  Start the night with a classic martini (shaken not stirred) and stay for dinner and some great jazz. Or take in an show at the Embassy Theatre after dinner with one of the many great Broadway touring shows.  Want to really impress?  Plan for a carriage ride through Downtown Fort Wayne.
Show Your Team Colors
Is your dream night on the town more sporty than classic? Then check head on over to the Mad Anthony's Brewery for delicious locally brewed beers and great food.  It's casual, fun, and laid back. Follow that up with tickets to Komets Hockey, Mad Ants Basketball, or Tincaps Baseball (depending on the season of course).  Want to really impress? Surprise your date with a ball cap or jersey from the pro shop.
Enjoy the Outdoors
Don Hall's Deck in Downtown Fort Wayne is a great place to enjoy the outdoors and some tasty treats.  After dinner, take a ride on the River Greenway and enjoy the beautiful sites of the river.  Whether you're rollerblading, walking or biking you'll enjoy the summer weather together.
Vino, Music, and Shopping
On Friday nights throughout the summer, you'll enjoy Friday Nites Live at Jefferson Pointe Mall.  Showcasing some of the best local musicians, Friday Nites Live is a casual atmosphere sure to impress your date.  Wonder the mall and the Fort Wayne Farmers Market after the concert before heading over to Chop's Wine Bar for a wonderful glass of wine and dinner. No matter what your version of the perfect night out is, you're sure to find something special for you and your sweetie in Fort Wayne.