Fort Wayne is ringing in the new year with national media recognition as one of the best places to explore in 2020!
Fort Wayne and Indiana shine once again in the media spotlight. Recently featured in –
Fort Wayne, Indiana is a city on the rise and one of the best hidden gems for you to explore in the Midwest! Discover some of the best Fort Wayne things to do in 2020.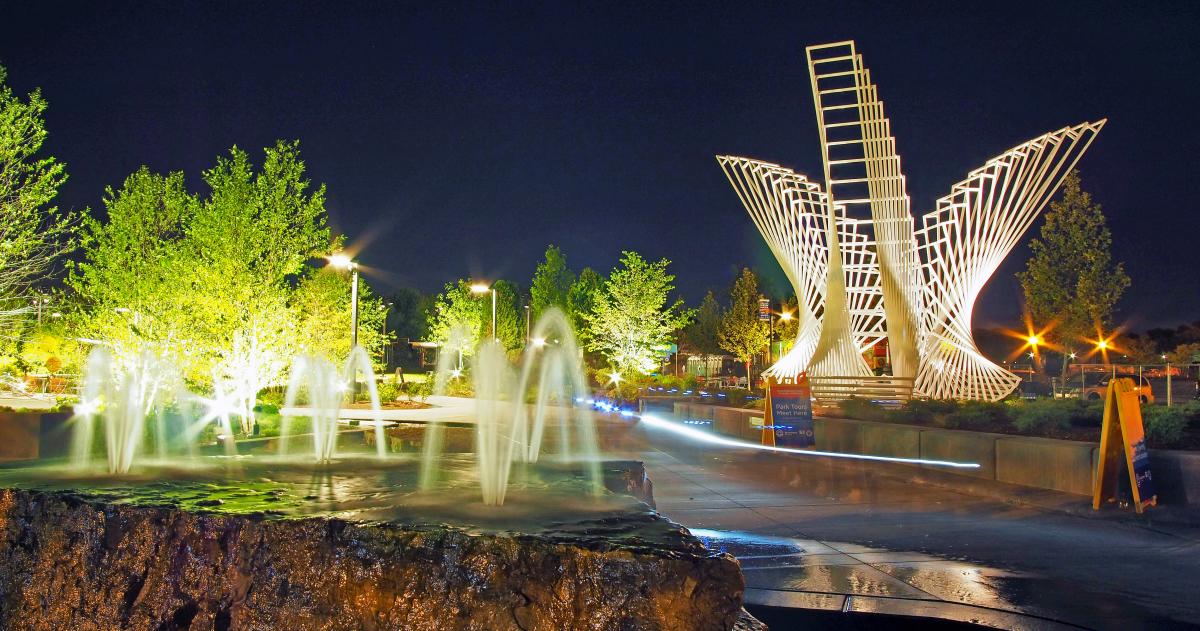 The Best of Fort Wayne in 2020
PROMENADE PARK
The Midwest's newest attraction is ready for you to explore. Promenade Park is the cornerstone of Fort Wayne's riverfront developments. This one-of-a-kind park features a restaurant, tree canopy trail, kids splash features, amphitheatre, new river docking systems for kayaks and tour boats, yard games, and many more modern amenities perfect for an all-day adventure or mid-afternoon break!
THE LANDING
The Landing was once a key stop along the Wabash Erie canal route. Today, The Landing is a new destination for visitors to meet, dine, play, and be. Enjoy a Brewery/BBQ spot, farm to table restaurants, a local coffee shop, and other retail. Plus, enjoy festivals and events like the winter festival, Weather the Fort.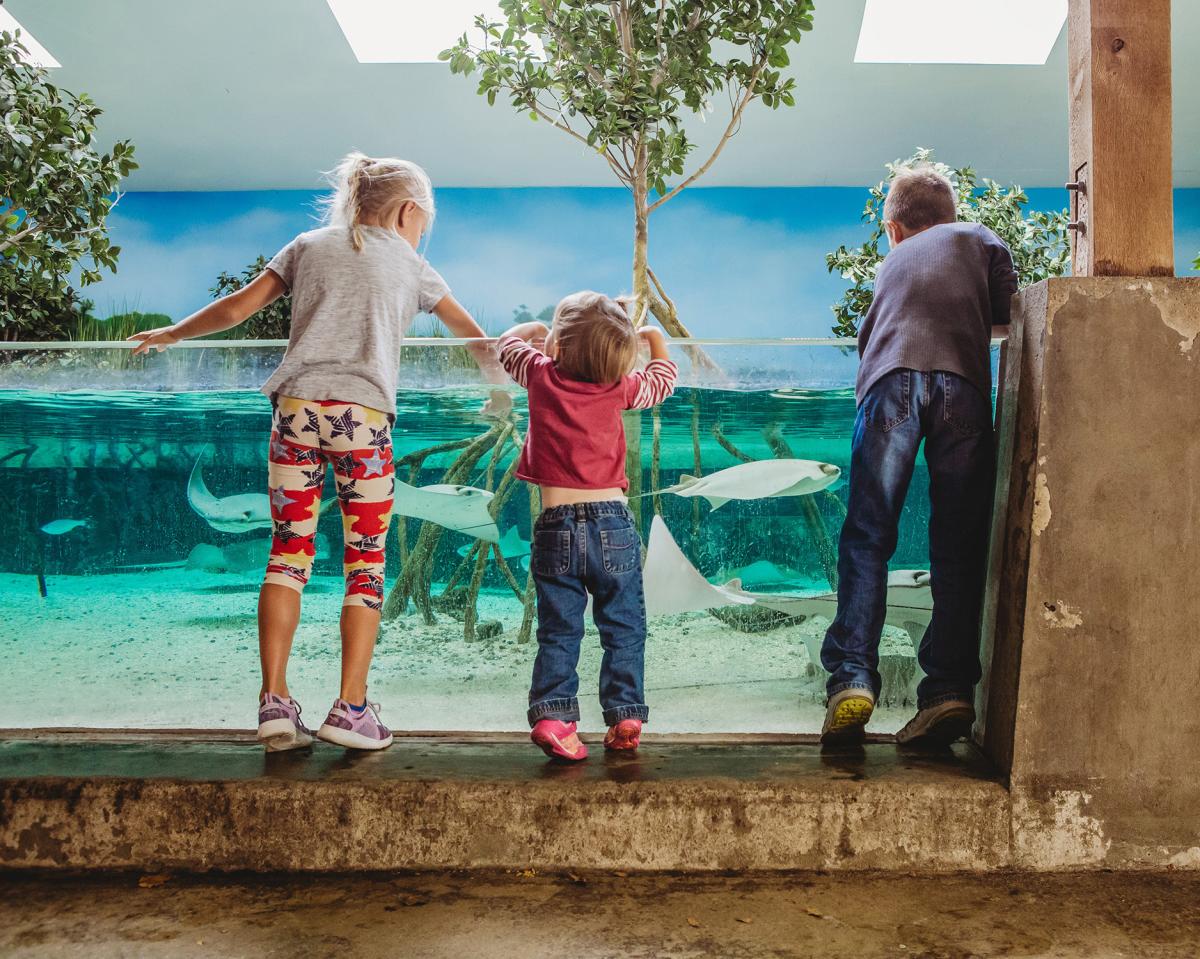 FORT WAYNE CHILDREN'S ZOO
The Fort Wayne Children's Zoo is a crowd favorite. From rides and interactive activities in every part of the zoo to some amazing animals including Tasmanian devils, stingrays, and lions – there is something for everyone at this zoo built with children in mind. Keep your eyes out for new babies throughout the four areas of the zoo – from new giraffes, a growing orangutan baby, baby Canadian Lynx, and more.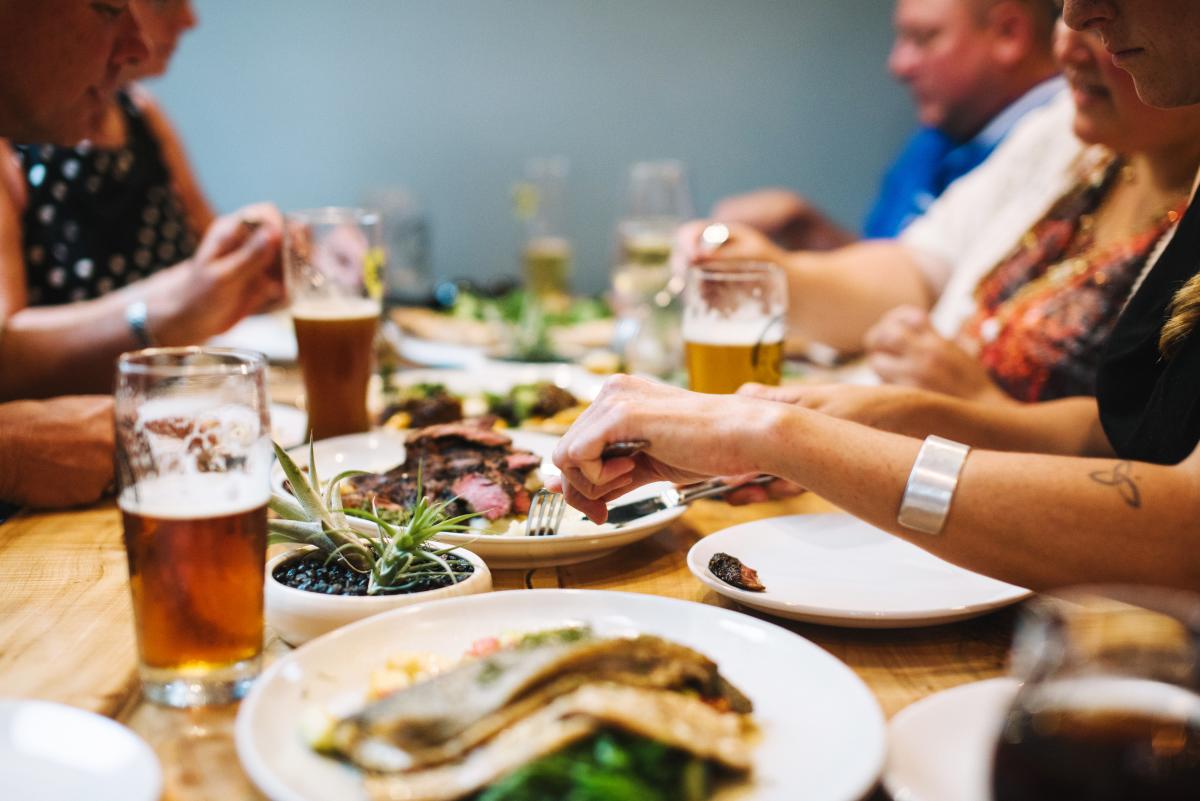 RESTAURANTS
Fort Wayne offers outstanding options for every palate and price point – it's no wonder we've been named "The City of Restaurants." From historic diners and a hotdog stand that's been around for more than 100 years to farm-to-table favorites, an abundance of ethnic restaurants, and sweets galore, Fort Wayne's homegrown flavors are truly one of the best food scenes in the Midwest.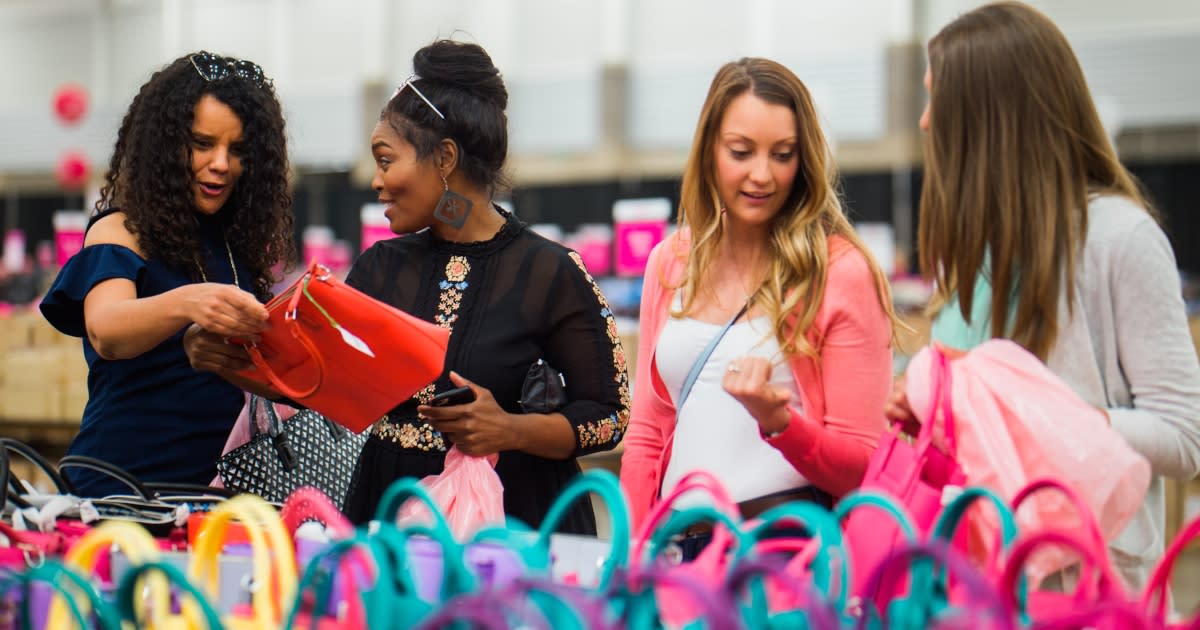 VERA BRADLEY ANNUAL OUTLET SALE
Grab the girls and book a weekend getaway filled with deals, shopping, and fun in Fort Wayne during the Vera Bradley Annual Outlet Sale. Every April, more than 45,000 people gather in Fort Wayne for this premier shopping event. The sale offers 40-60% off retail prices on all your favorite Vera Bradley goodies.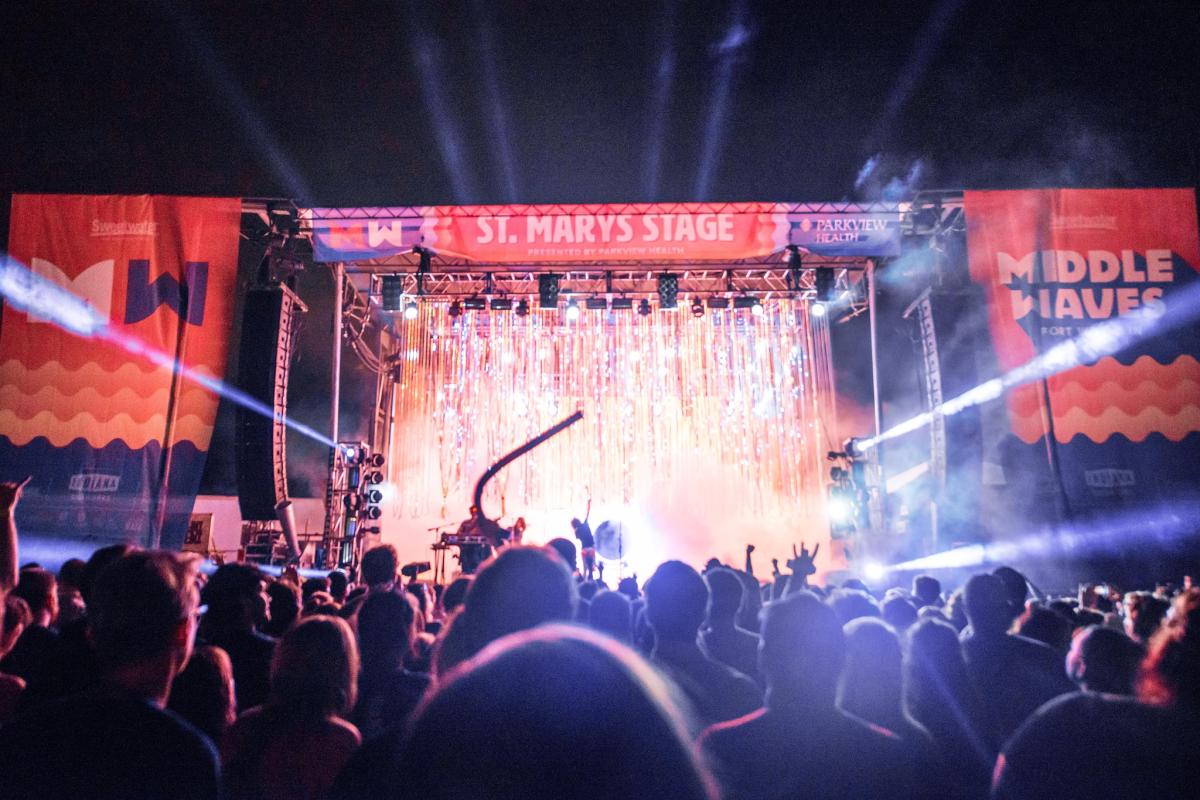 MIDWEST MUSIC CITY
Fort Wayne also has a growing reputation as a Midwest Music City. From our amazing music festivals to our burgeoning nightlife scene, music lovers will find that we're playing your tune! All summer long you can enjoy outdoor concert series or make your plans to attend Middle Waves Music Festival. Plus, our concert venues host some of the best headlining concerts. Recent performers in Fort Wayne have included Paul McCartney, Hozier, Lizzo, MGMT, Alan Jackson, Luke Bryan and more!
Add to your itinerary one of these events and many other festivals and special events to make the most of your visit.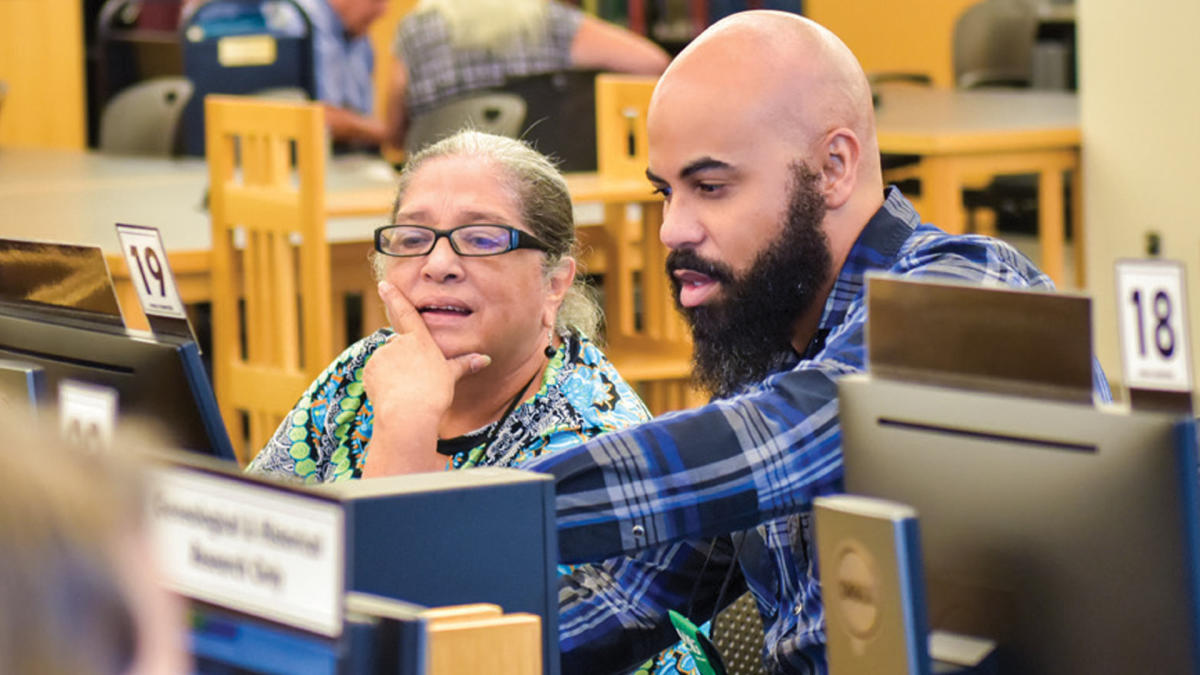 GENEALOGY
Fort Wayne is home to the nation's largest public genealogy center. Open seven days a week, The Genealogy Center is world-renowned for its immense collection that is more accessible than any you'll find.
The Genealogy Center is home to over 370,000 printed volumes, 590,000 microforms, military records that go back to the 1700s, city directories, census records, passenger lists, and so much more. In all, our collection totals over 961,726 items!
What makes The Genealogy Center so special is that trained genealogists are there to help anyone and everyone that needs help getting their research started or needs help overcoming obstacles in their research – plus, their help is all for FREE!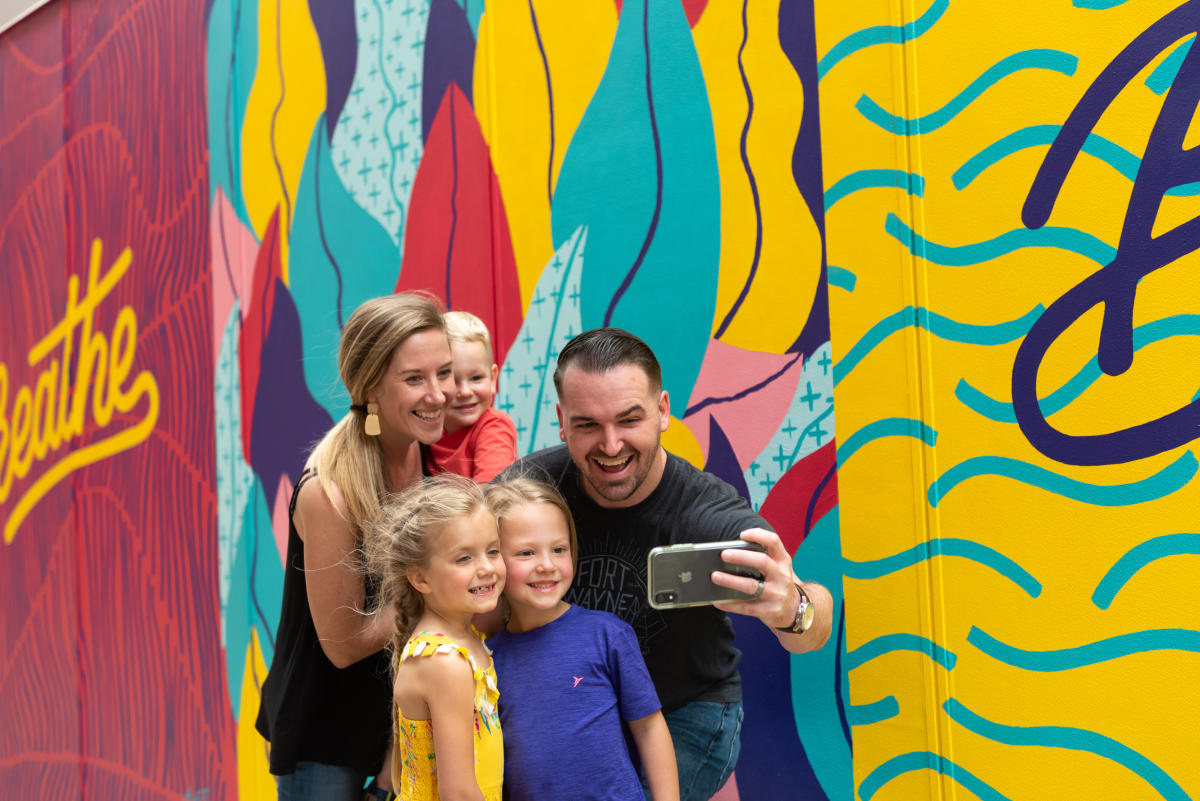 MURALS
Round out your visit with some of Fort Wayne's most vibrant art – our murals. Popping up almost overnight, you'll find many murals around the city each depicting Fort Wayne's pride, history, and culture. What will be your favorite?
ON THE HORIZON
Pardon our dust as we are refining and redefining Fort Wayne as a point of destination with developments like a new boutique hotel designed by Fort Wayne's Barbara Bradley Baekgaard, co-founder of Vera Bradley.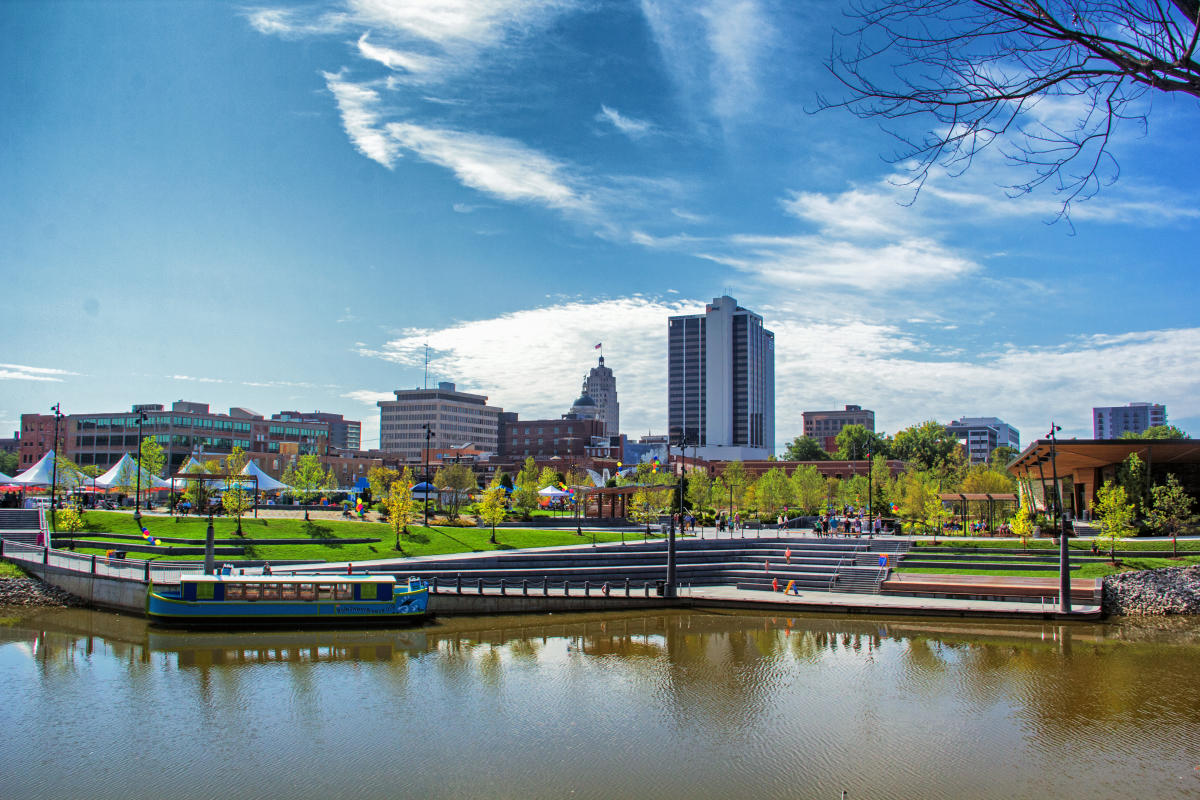 Add these new favorites to our tried and true including Science Central, the Fort Wayne Museum of Art, the Botanical Conservatory, the #1 fan experience with a TinCaps baseball game, and can't-miss festivals at Headwaters Park for your next weekend away to Fort Wayne.
The new year is the perfect time for adventures, exploration, and fun in Fort Wayne, Indiana. What are you waiting for?