April 23 will be here soon -- and in Fort Wayne, that's the day the Fort Wayne Children's Zoo opens. I remember fondly the days when my three daughters were little. We had a zoo pass every year and enjoyed spending full days or even just an hour or two at the zoo.
New at the Zoo for 2016
Visitors are always excited to learn what is new at the zoo each season. Here are some new things to expect this year, in addition to all your old favorites.
Rain Forest Trim
The Rain Forest is an area where you might expect to see less rather than more. Plants in the dome have gotten a massive trim, and for good reason: some of the trees had nearly reached the dome's 40-foot ceiling! Additionally, some of the dome's smaller plants benefit from the added sunlight that the trim will provide. Look carefully as you wind your way through the rain forest path -- you'll likely find something new each time. Bananas -- orchids -- birds -- it's a tropical paradise.
New Giraffe
The African Journey's herd of giraffes now numbers eight with the addition of Faye, a two-year-old giraffe from a New Jersey zoo. Since Faye is unrelated to the zoo's other giraffes, she is bringing a new genetic bloodline to the herd. She might be bred when she is three or four years old, so keep your eyes open for a new baby giraffe in the next few years. Zookeepers describe Faye as "fearless." See if you can spot her at your next zoo visit.

Stay tuned for another more information about the zoo babies you can expect to see in 2016!
Much New in the Australian Adventure
Many of the new 2016 zoo features are in the Australian Adventure area, which first opened in 1987. If you're visiting on a hot day -- and most summer days in Fort Wayne are on the warm side -- you and your kids will enjoy splashing in the new Crocodile Creek. Located in the Australian Adventure, Crocodile Creek will offer a cool oasis for wading and splashing, complete with boulders. Kids will be able to build small dams and rafts, too.
 
If you've visited the zoo in the past, no doubt you're familiar with the large walk-through aviary in the Australian area. This will be totally revamped for 2016, and will feature many bird species native to Australia, from the small to the large (think emus!).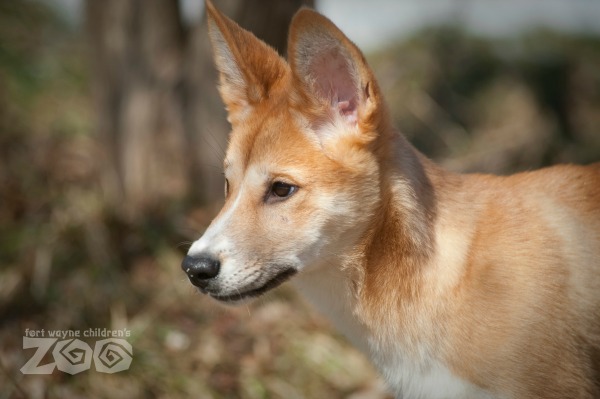 The Outback Adventure Ride is one of the zoo's most popular. No wonder -- who wouldn't enjoy floating along a lazy river with the opportunity to see kangaroos relaxing along the bank? No worries. The ride will still be there, but it will be updated with improvements and even a few surprises (you'll have to visit to find out the details here!).
 
One of my fondest memories with my girls was spotting Coolah, the last Tasmanian devil living anywhere outside Australia, at the zoo. Coolah died in 2004. But in 2016, the zoo hopes to become home to more of these endangered animals. Tasmanian devils may not be pretty, but it's a real treat to see one. And you won't soon forget the sound they make!
 
Plan to spend plenty of time in the revamped Australian Adventure. You can also expect a new tin-roofed hut where you can meet and greet a variety of reptiles, a new path through the kangaroo yard, and increased visibility for the zoo's dingoes -- just to name a few highlights.
Which new zoo attraction are you most excited to see?
Fort Wayne Children's Zoo
3411 Sherman Blvd.
Opens 4-23-2016
Open 9:00 am - 5:00 p.m.
 <