LET'S GET READY TO RUMMMMMBLLLLLEEEE!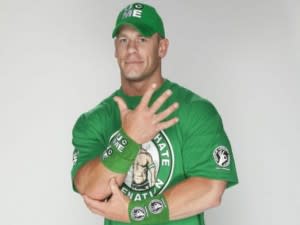 If you and your family are fans of wrestling, I have exciting news for you! The WWE RAW Supershow is coming to the Memorial Coliseum in Fort Wayne, IN of June 25th!
Some of the biggest names in wrestling can be seen live! Superstars like John Cena, CM Punk, Randy Orton, Sheamus, Big Show, Daniel Bryan, Kane, Chris Jericho, Mark Henry, Alberto Del Rio, Cody Rhodes, R- Truth, Zack Ryder, Kofi Kingston, Christian, Jack Swagger, Santion Marella, Lord Tensai, Kelly Kelly, Eve, Layla, and Natalya will be sure to entertain all night.
The Supershow is Monday June 25 at 8:15 pm. Ticket prices range from $22- $61.
If you are looking for a fun get away with the family, this is an event that you will not want to miss. Want to see the show, but cannot make it to the show? Fear not because the Supershow will also be televised.
Visit Fort Wayne is also giving away a Family-Four-Pack Fort Wayne Getaway that includes four tickets to the show, a hotel stay, and much more! To find out what is included and to enter to win: Click Here