With the end of the school year right around the corner, it's time to start making fun family plans your kids will love! And who doesn't love fun plans that are FREE?
Make Wednesday nights family night this summer! Mark your calendars for Wednesdays this June 20 until August 24 when Fort Wayne's Outdoor Foellinger Theatre will host FREE movie Wednesdays at 8:30 pm.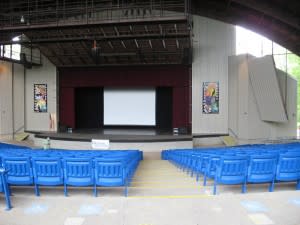 Located next to the Fort Wayne Children's Zoo at 3411 Sherman Blvd., this outdoor amphitheater has almost 2,500 seats. A good movie is never quite complete without some popcorn and snacks so be sure to stop by the concession stand for a reasonable price. Make Wednesday nights a great night your family can make wonderful memories this summer!
Cars 2 Wednesday, June 20
Kung Fu Panda 2 Wednesday, June 27
Puss in Boots Wednesday, July 5
The Adventures of Tintin Wednesday, July 11
Happy Feet Two Wednesday, July 18
Hugo Wednesday, July 25
The Muppets Wednesday, August 1
Hop Wednesday, August 8
Zookeeper Wednesday, August 1
Spy Kids: All the Time in the World August 24