Is there anything better than a warm beverage on a chilly day? I think not. As someone who's always cold, I am always looking for ways to get and stay warm. Whether coffee, tea, or fancy drinks are your thing, Fort Wayne is home to plenty of cozy cafes and restaurants sure to hit the spot. Here are a few of my favorites:
Friendly Fox: The interior of this family-owned cafe seems to scream "cozy." And the drinks deliver, I assure you. I recommend their spiced chai. Bring a book and cozy up with your significant other. Or just people watch. Either way, you're in for a treat. Find them at 4001 S. Wayne Ave in the historic Southwood Park neighborhood.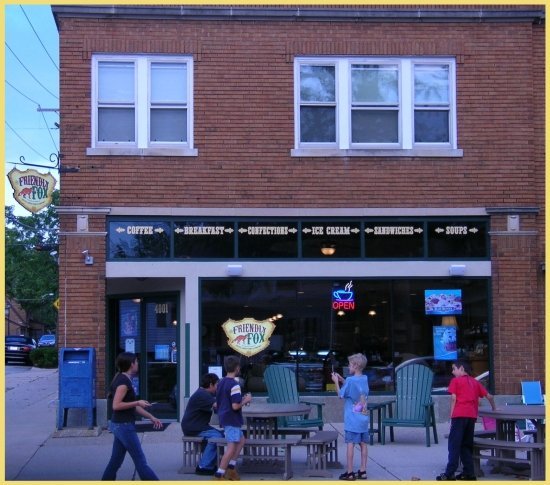 Mocha Lounge:  Come for a warm drink and stay for even warmer service. This coffee is also family-owned and operated, which makes a difference. They serve everything from tea to fancy concoctions. You name it and they'll make it! If you enjoy a gluten-free pastry, they have some great options. They also have a play area for young children, if you want to bring your kiddos along. The shop is located at 6312 Covington Rd., on the southwest side of town.
DeBrand Fine Chocolates: As you might expect, this place serves up gourmet treats, both in solid and liquid form. Get a hot chocolate with a shot of expresso... best pick me up ever! They have three locations in Fort Wayne, which are conveniently located near the highway. See their website for location information.

Fortezza: Fortezza Coffee has been downtown Fort Wayne for over a year, and it's been one of the highlights for the city's coffee lovers! Bring your laptop and iPad for an afternoon of getting those work and school projects accomplished, Located at 819 S. Calhoun.  
Old Crown: Need a coffee shop to relax or catch up with old friends? Old Crown may be the place for you. It serves up coffee, craft beer and a full menu. Old Crown is a popular spot amongst IPFW college students, as it's located just down the street at 3417 N. Anthony Blvd.
Starbucks Downtown: If you don't mind the familiar (and corporate), Starbucks has a wide menu of hot drinks. If seasonal delights are what you crave, the peppermint mocha won't disappoint. Oh, and I should mention the unusual seating. This store used to be a gas station. They converted the garage into a cozy space. It's surprisingly warm in the winter! This store is located at the corner of Jefferson and Fairfield Blvd., at 502 W. Jefferson.