When my kiddos were itty-bitty it was always an adventure trying to plan and prepare for our annual photo with Santa Claus! But, once we made it out the door, there was never an ounce of disappointment. Children love to write out their letter to Santa and dress in their reindeer sweaters and sparkly dresses to just have a glimpse of the magic of Mr. Claus. As parents, we can look back and remember all the fun we had trying to make that moment possible when we see a photo of our sweet children on his lap. It's a dream come true to children all around the globe to sit on his lap - sharing their Christmas list with him, while admiring his white whiskers and velvet-red suit with big black boots. Thankfully Fort Wayne's malls understand the value and enjoyment in this experience and are offering "visit with Santa" hours again this year.
Jefferson Pointe
has embraced their unique outdoor environment and are excited to announce this year's newest feature to their Santa experience - live reindeer!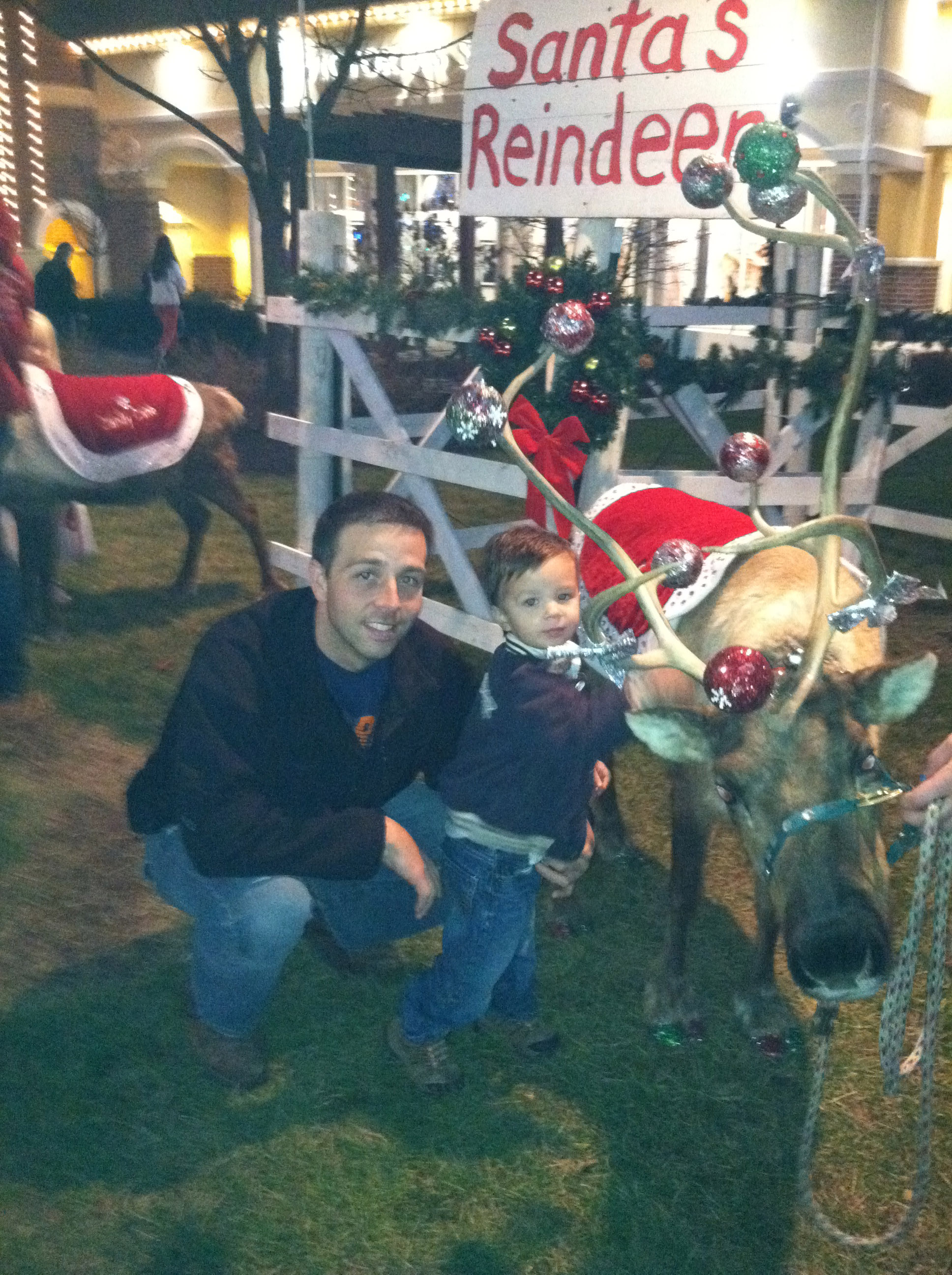 If heading outdoors is not your thing,
Glenbrook Square
has another fun event that you are sure to love! Santa will be visiting Glenbrook's beautiful "North Pole" display where your children can enjoy sharing their special wish list with the jolly one, hand holding, a free surprise gift and many photo options including digital downloads. Learn more
online
! Christmas at the malls is a must this November and December - Santa is waiting! Dates and times are below:
Jefferson Pointe:  Food Court
Breakfast with Santa
December 10th 9am-11am Kids eat free as they share breakfast with Santa and Mrs. Claus. There will be two sessions; the first one from 9am-10am and the second from 10am-11am. In addition, kids will have the opportunity to see Santa's live reindeer on this day and every Saturday through the holiday season. Sweetcakes will be providing goody/craft bags for the kids! Seating is limited. For reservations please call 260-432-4100.
Photos with Santa
November 25th - December 24th Come have your picture taken with Santa in the food court at Jefferson Pointe! There is no charge for your child to visit with Santa. If you would like to have a picture of your child with Santa, there are many photo specials for you to choose from.
Live Reindeer
Every Saturday from 5pm-7pm Petting and taking pictures with the Reindeer is free, just bring a camera! Come visit Santa's Reindeer every Saturday night from 5pm to 7pm in front off Apricot Lane and Victoria's Secret. Reindeer provided by Animal Grams.
Santa's Hours are:
Monday - Friday 3pm-8pm Break 5pm -5:30pm Saturday 12pm - 8pm Breaks  2pm - 2:45pm & 4:30pm - 5:15pm Sunday 12pm - 5pm Break 2pm - 2:45pm Christmas Eve 10am - 5pm Breaks 1pm - 1:45pm
Glenbrook Square:  in Macy's Corridor
Arrives Saturday, Nov. 19 at 10:00am Monday-Saturday 10-8 Sunday 12-6 After Thanksgiving: Monday-Saturday 10-9 Sunday 12-6 Christmas Eve:  10-6