Upon entering the African/African American Historical Museum, I was struck with two major thoughts: One, "This is the coziest museum I've ever entered." And two, "This is one of the most hospitable museum staffs I've ever met!" The museum itself has a homey feel, and this is probably due to the fact that the facility is located in an historic home—the John Dixie Building on the corner of Douglas and Lafayette.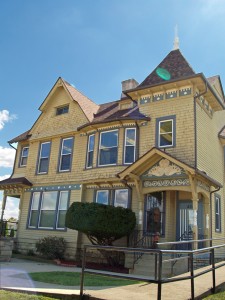 My tour guide, Lola, welcomed me into the museum with open arms while preparing me for a nearly hour-and-a-half tour. Tours at the African/African American Historical Museum offer visitors a look into many different aspects of the lives of Africans and African Americans. On the first floor of the museum, visitors see the sights and sounds of life in an African Village, getting a first-hand look at tools and instruments used in Africa, as well as the devastating conditions in which many were captured and transported as slaves. Continuing on, visitors enter the Black Inventors Archives which showcases the discoveries of many African American creators. The second floor welcomes guests with a look at exhibitions of the Underground Railroad, local history, and sports archives of local and national African American athletes.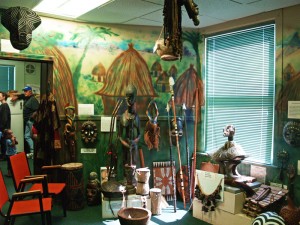 But my personal favorite exhibit would have to be the Civil Rights display. A replica of a lunch counter sit-in rests in the back corner of a room that is bursting with pictures and newspaper articles published during the Civil Rights Movement led by Martin Luther King, Jr. A Resource Library is also open to guests of the museum. It houses over 2,000 books pertaining to the history and culture of African and African Americans. I would put a trip to the African/African American Historical Museum high on the list of places to see in Fort Wayne. With its family friendly atmosphere and interactive, fun and informative initiatives, what more could you ask for from a museum trip? Click here for more information about the museum, and discover how you can start planning your visit today!