A local resource for tourists is one of your BEST BETS when it comes to connecting to your community as a resident.
Yes, I mean Visit Fort Wayne!
According to Jessa Campbell, marketing assistant at Visit Fort Wayne, the Visitors Center can:
help your business when you are interviewing prospective employees from other communities
help your organization or sports team plan a convention or tournament
alert you to events coming up in the area
be a great place to shop for gifts you can't find anywhere else in Fort Wayne
teach you about your hometown via events and information
Here's how.
If you're a business owner or manager who wants to attract talent to this area for your business, contact Visit Fort Wayne for a relocation packet. The small fee for this in-depth information makes moving much easier as it provides all the information you need to make the move a smooth one. You can even get a basic checklist of what you need to think about when moving.
 
The sales department of Visit Fort Wayne will help you put together an attractive package to help promote attendance at a convention or sports tournament. Just give the Sales Department a call at 260-424-3700, and check out this portion of the meetings pages.
 
Company coming into town or planning a "Stay-cation"? Then you'll want to sign up for Visit Fort Wayne's weekly email on the Best Events of the Weekend, or browse many of the activities you can enjoy around town.
 
You can also get a Visitor's Guide via this link.
 
The Visit Fort Wayne website provides a wealth of information on our local sports teams, maps and guides to area events and attractions and recommendations and coupons for eating out. You don't have to be creative—just click on Trip Ideas under Things to Do on the website and your day is planned out for you. And many of the ideas are FREE!
 
There is also this blog and pages on special events such as the widely viewed page on where to find the best Christmas lights!
 
One of my favorite events sponsored by Visit Fort Wayne is Be a Tourist in Your Own Hometown. Set for September 11 this year—the first Sunday after Labor Day is always the day of the event—BAT allows for free admission for all ages for upwards of a dozen attractions. You can visit one or all. This year there will also be Bicentennial and 9-11 featured programs as well. BAT is tons of fun and photo ops abound!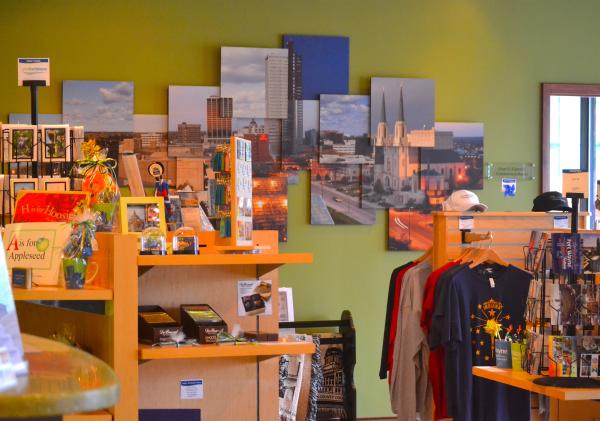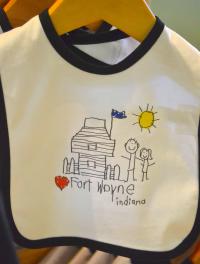 We can't end this blog post without mentioning the Visitors Center gift shop in their offices downtown on the corner of Harrison and West Washington, across the street from the Grand Wayne Center. Fort Wayne postcards and artwork by local artists abound as do Fort Wayne glasses, cups and other memorabilia such as caps, t-shirts, and even baby bibs!
There are books about Fort Wayne, brochures about attractions and, of course, the wealth of insight you can gain by talking to staff members Jen Brown or Zoe Eastwood. And if you're lost—they'll get you where you want to go. They've had a lot of experience giving directions!