Do you want a unique shopping experience that doesn't require stopping at a retail chain? Look no further than downtown Fort Wayne, which offers a variety of distinctive shops that will wow that special someone on your shopping list.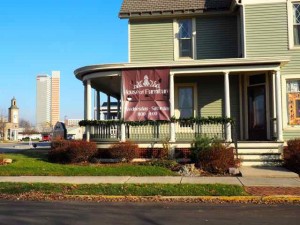 House of Furniture House of Furniture, located at 537 West Jefferson, is not your typical furniture store. They sell unique new and repurposed furniture pieces that work perfectly in your home. With modern colors and a one of a kind selection, enjoy browsing their ever-changing assortment of home décor. Hours: Wednesday-Saturday 11 AM-4 PM  
Creative Women of the World Creative Women of the World is a unique business that supports female artisans around the world through business entrepreneurship. Creative Women of the World sells a variety of accessories for women, including jewelry, purses, scarves, home décor, stationary, children's gifts and pantry items. Their store empowers women in impoverished countries by improving their communities through fair wages. By purchasing gifts from Creative Women of the World, you are supporting women worldwide.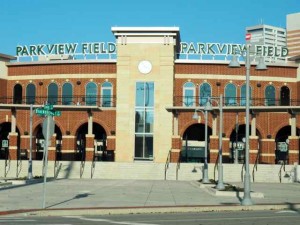 Fort Wayne TinCaps Orchard Team Store Looking for that special gift for the sports fan in Fort Wayne? The Orchard Team Store offers many gifts for the sports enthusiast, including TinCap hats, shirts, sweatshirts and more. Located at Parkview Field near the main entrance, The Orchard Team Store is open Monday-Friday 10 AM-5 PM; closed Saturday and Sunday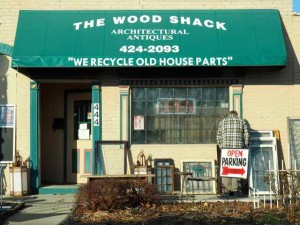 The Wood Shack Architectural Antiques The Wood Shack may appear, upon first glance, to be a hodgepodge of recycled home items. But for the old home enthusiast, it is a treasure trove! Located on 444 West Baker Street, they have everything from stained glass windows, old doors, architectural features, fireplace mantels, shelving, odds and ends, and hard-to-find items. If you are looking for a gift for those who restore or live in an old home, The Wood Shack is the place to shop. Open Mondays, Thursdays, Fridays, and Saturdays from 10 AM-5 PM.
Sunny Schick Camera Shop Sunny Schick Camera Shop on 407 West Washington Boulevard offers incredible cameras, lenses and equipment for any level of photographer. Their service is second to none. They will advise you on the type of camera you need and offer continued support to help you learn your camera and equipment. Competitive pricing and great service make this camera shop a standout. Hours: Monday-Friday 9:30-5:30, Saturday 10 AM-5 PM.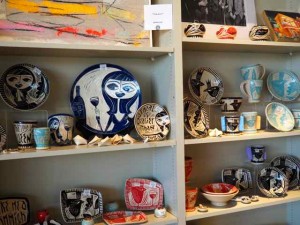 Art Galleries Numerous art galleries in downtown Fort Wayne are ready to provide a beautiful art piece for your home or office, including The Castle Gallery, 1202 West Wayne Street, in West Central's neighborhood and a brand new gallery featuring artist Terry Ratliff, next to the Phoenix Restaurant at 1124 Broadway. Check gallery websites for hours and special events.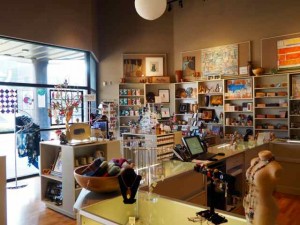 Fort Wayne Museum of Art's Paradigm Gallery Fort Wayne Museum of Art's Paradigm Gallery offers a variety of beautiful gifts. From handmade mittens to exquisite jewelry, stained glass, origami, ceramics, and cards, the Paradigm Gallery is a truly unique place to shop. Located within the Fort Wayne Museum of Art on 311 East Main Street, they have a lovely selection of gifts created by over 75 local, regional, and national artists. Plus, don't miss their children's section featuring whimsical gifts to encourage your budding artist. Hours: Tuesday-Saturday 10 AM-6 PM; Sunday 12-5 PM.