It's getting colder outside. A hint of snow is in the air, and the stores smell like cinnamon and pine. This is definitely the time to see The Nutcracker, the famous ballet featuring Clara and her wooden soldier during their Christmas adventure.
What is always interesting, though, is how differently each story will be presented by each individual ballet group. What costumes will Clara and the guests at the family party wear? Will there be live music? Something is always unique to each group. Where can you see The Nutcracker in northeast Indiana? Check out these performances!
Nutcracker Performances in Fort Wayne
Moscow Ballet's Great Russian Nutcracker
When: Tuesday, December 5 at 7 p.m.
Where: Embassy Theatre
Ticket Prices: $28 -$220
Purchase tickets here or here
The Great Russian Nutcracker is presented by the traveling company of the Moscow Ballet. At their performance, they present professional adult dancers, sometimes with the participation of local ballet students. The dancing is powerful and accurate, and well-received - proving why this group is able to travel across the North American continent year after year.
Tchaikovsky's The Nutcracker presented by The Fort Wayne Ballet
When: December 1-9 –Performance times vary between 2:30 p.m. and 7:30 p.m. Check the official schedule for complete details.
Performances on Friday, December 1 (7:30 p.m.) and Saturday, December 2 (2:30 and 7:30 p.m.) will feature live music from the Fort Wayne Philharmonic
Where: Arts United Center
Ticket Prices: Performances with the Philharmonic: Adults $45-50, Youth (ages 11-18) $40-43, child (ages 3-10) $28 – 33 (discounts offered for seniors and students with valid ID)
For performances without the Philharmonic: Adults $35-40, Youth (ages 11-18) $30-33, child (ages 3-10) $17-20 (discounts offered for seniors and students with valid ID)
To buy tickets, click here
The Fort Wayne Ballet has been a Fort Wayne staple for many years. Performances that include live music are quite dramatic, the dancers and musicians coordinating their movements with great precision. But don't overlook the performances with pre-recorded music – these are also wonderful.
The Nutcracker presented by Project Ballet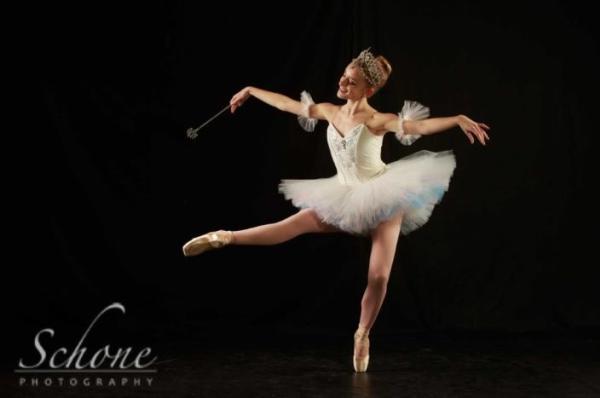 When: Saturday, December 2 at 1 and 6 p.m.
Where: Performances are given at Huntington University
Ticket Prices: $20 adults, $15 children 12 and under
To buy tickets click here
Project Ballet (formerly known as the New American Youth Ballet) is a Fort Wayne-based ballet school that also offers an academic conservatory for dancers who study there. Students range in ages from 3 – 18. This will be their seventh annual presentation of The Nutcracker.