Everyone loves stories, whether in books, movies, or TV. But the most interesting story is often your own!
Have you ever wondered what your past held or where you really came from? Fort Wayne, Indiana's main library, located in downtown Fort Wayne, has the largest public genealogy center in the nation. It is also one of the most comprehensive. The great news is that almost all of the services are free. Even better news is that you can get waist deep in your family history in just two days!
Take a weekend to find out more about your family history story in Fort Wayne, Indiana!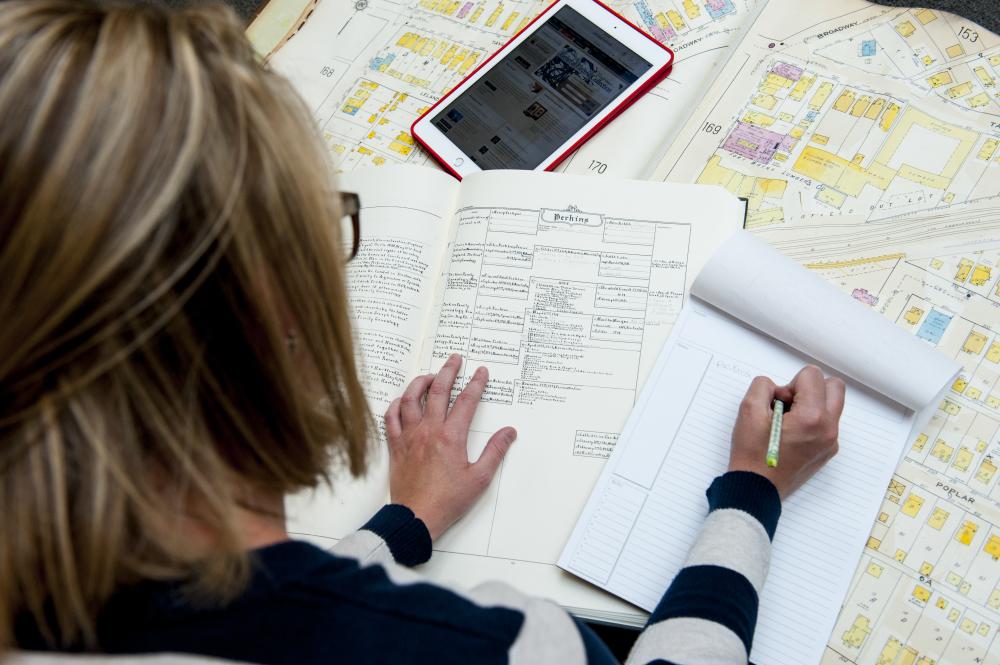 Know Before you Go - The Genealogy Center
There are a few things to know before you get started and head to the Genealogy Center. Once you have all the information, you can decide how far you want to dig into your roots. Keep in mind that you will need to know some of your facts, such as your grandparents' names, maiden names, and/or birth dates. 
1. Online
Your first stop to make can be done at home! Go to genealogycenter.org, which is the Fort Wayne Genealogy Center's official page. It's a free database where you can search for your last name, grandparents, Sanborn fire insurance maps or passenger lists. You also have the option to search the library catalogue or the genealogy database, specifically. The great news is that it's free! Before you come to the library, you can check to see if they have the microfiche you've been looking for, for example. 
Before you start your search, I'd suggest choosing a type of pedigree or family chart you want to print off. These can be found on the genealogy website or the BYU Family History Website found here. 
2. Genealogy Center
Upon entering the Genealogy Center, make a stop at the Front Desk. There is always a librarian available for questions. If you have no idea where to start, the Front Desk will be able to assist you. 
Aside from a librarian's help, there are also countless fliers and handy papers to help you navigate the area. There are also maps of the Genealogy Center for you to take, and a booklet of library events.
Insider Tip: The pink papers give you the call numbers for city directories, passenger books, yearbooks, etc.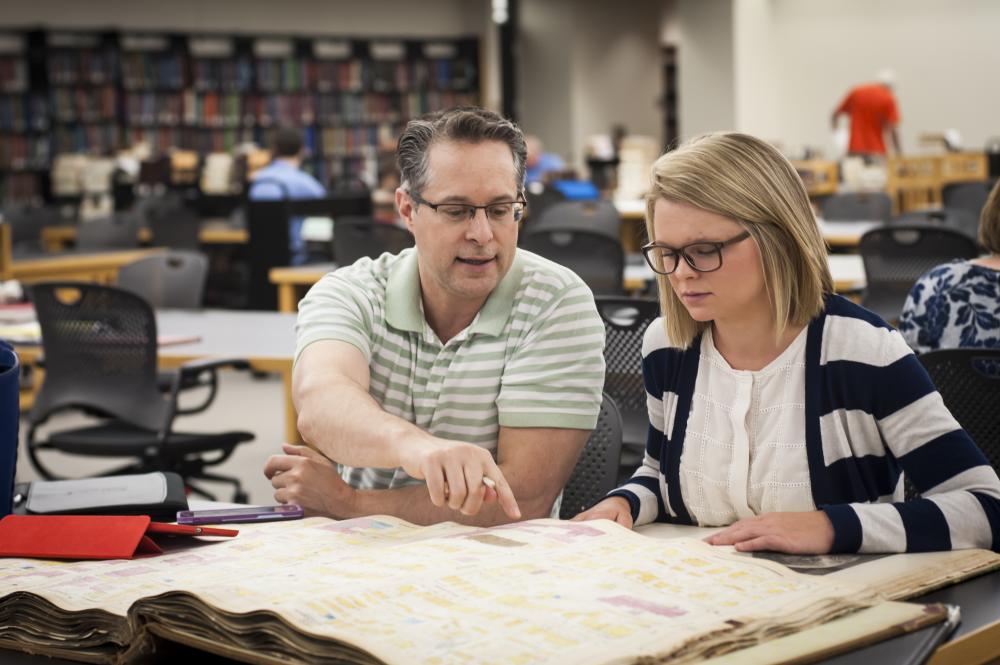 3. Equipment
Visitors without a library card do not have to worry about checking out books because genealogy books cannot be checked out. You can print or scan all of your researched materials though with a printer's card that you get from the front desk. The card can be scanned and filled with at least one dollar or as much as you would like in the East Room. If your research begins online, you can print from library computers.
Color printers and scanners can be found in the West Room and are typically used for copying pages from a book, and the back and white printers for the computers can be found sitting on the tables behind the rows of computers in the East Room. 
Insider Tip: Printing and copying information will help save you time later when you're searching for more clues.
If you need to use a computer while at the Genealogy Center, anyone with a library card can utilize any of the computers, and librarians can help you get logged in and to your destination. Please remember that computers are usually available, but they are to be used for RESEARCH ONLY. If you do not have a Library Card, ask a librarian to help you get started.
Insider Tip: If you have no previous family history information, a good place to start is on Ancestry.com. Start with searching for your last name, and the "leaf clues" will start popping up. You can also simply search for specific books if you know, generally, what you need to find. There are catalogue computers designated for this purpose, located on the left side when you walk into the center and pass the front the desk. 
4. Facility
There are two separate rooms where you'll find completely different types of books. When you first walk in, the West Room is to your left. This holds family history books, military books, city directories of most city and states in the U.S., even Canada.
To the left and right of the numerous desks in the West Room, you can find family history books that may include your last name! It's fun and easy to search for your family name or great-grandmother's maiden name, for example.
Towards the back of the West Room, the city directories are found in the moving stacks, which means you must control the shelves by pushing buttons left or right to get into the row you want. The moving stacks also house various books on genealogy in general, South African books, Irish books, a German collection, and oversized books.
The Genealogy Center also has a collection of marriage licenses and ledgers that must be requested. In fact, there are many items locked downstairs that you may find interesting. To request these materials, ask a librarian and they will send someone to bring it to the front desk. 
The East Room, with the computers to your right upon entering the Genealogy Center, also has two parts to it.
Towards the back, there is a collection of microfilm that may hold city directories and newspapers from Fort Wayne, New York, etc. that you can't find elsewhere. If you don't know where to search for microfilm among the black cabinets, which can be intimidating, there are a few books at the micro text desk to show you where everything is located.
The books are sorted by state among the rows in the East Room. They have included everything from military records to school yearbooks here. Note that Allen County yearbooks, passenger lists, and censuses are closer to the microfilm section. 
5. Research
What would be a good 2-day family digging adventure? Here's a recap.
Do your homework and find out as much as you like about your grandparents and their stories. Use the Genealogy Center's website to start your search.
 
Figure out what you want to find out. Do you want to know where your mother's side of the family came from? Do you want to know if you had relatives in the Revolutionary war? Maybe there was an uncle who was adopted, but you aren't sure? 
 
Get your facts together on a pedigree sheet or some other chart you'd like to use. (I know of folks who skip this step, but it is still recommended.)
 
If you're new at this, tell a librarian what you want to find and ask them where to start. It is much better to ask "Where did my great-great-grandma die?" instead of "I want to know all about my family." It is best to be as specific as possible on what you want to find out.
 
A librarian may direct you to the computers or ask if you prefer to search the catalogue there for passenger books. This is common if you have evidence or believe your family traveled to Ellis Island from Poland, let's say. 
 
I have personally drawn out my family tree and can tell you that you may find a clue that will change what you want to find. Don't fret that you only have a weekend to figure everything out. The journey can be surprising, and spontaneous derailments are interesting! 
Now that you know how the Genealogy Center works, you are well on your way to spending a few days (or more!) at the library! 
Remember that no books can be checked out of the Genealogy Center, and the library closes at 6 PM on Fridays and Saturdays. Sundays, you can visit the library from noon to 5 PM.