Do you have two hours to spare during your visit to Fort Wayne, Indiana? Discover some of Fort Wayne, Indiana's remarkable architectural destinations.
3 Architectural Gems in Fort Wayne, Indiana
Kramer Chapel
Eero Saarinen is considered one of the masters of the American 20th century architecture. Discover Saarinen's work at the Concordia Theological Seminary. This beautiful campus is crowned by the austere, minimalist a-frame church made of concrete that rises 97 feet at its apex. Plus, the altar in the Kramer Chapel is created from one six-ton piece of Vermont marble. 
The silence and peace inside are palpable giving homage to the original intent of the school, which was founded in 1846 to train American men to be Lutheran ministers. 
Saarinen, a brilliant Finnish-American, also designed the Gateway Arch in St. Louis, the main terminal at Dulles International Airport, the MIT Chapel and the United States Embassy in London.
6600 North Clinton Street | (260) 452-2100
Immaculate Conception Cathedral
This traditional cathedral began with a humble log structure in 1835 and the cathedral as we see it today began construction in 1857 and was completed in 1860. 
The French priest, Reverend Benoit worked with his co-architect, Thomas Lau to design the Cathedral of Immaculate Conception, a lofty structure tha's one of the oldest building in Northern Indiana continuously in public use according to the National Historic Sites Register. The exterior resurfacing was completed in 1950 after the war with Indiana limestone and Wisconsin Lannon stone. The inspirational stained-glass windows depict scenes in the life of Mary were made in Munich, Germany and installed in 1896.
1122 South Clinton Street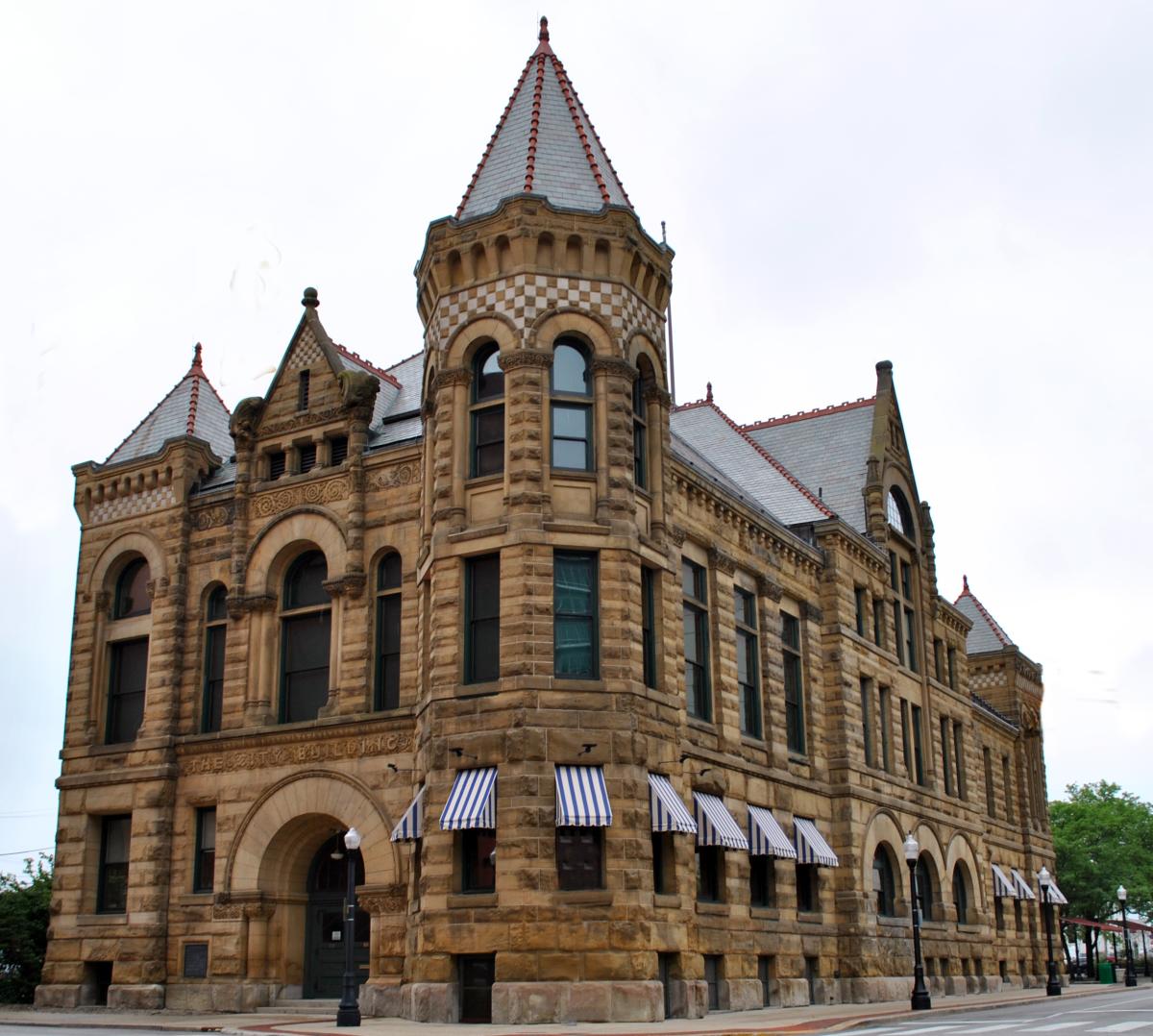 History Center
Designed in the Richardson Romanesque style, The History Center is the former City Hall. The artistic turrets and intricate stone work are inspiring sights. Inside is the History Center, which showcases the history of the city, its people, and industry. It also offers uniquely beautiful venue space for weddings and other events. 
302 East Berry Street | (260) 424-4419
Reader Recommendations
Masonic Temple, 216 E Washington Blvd.