Trying to find ways to get around Fort Wayne without having to drive your own car? In need of transportation to places such as the airport so you can skip paying that long-term parking fee? Look no further because Fort Wayne has plenty of highly rated taxi companies and local Uber drivers to suit all of your needs.
Fort Wayne Taxis
Fort Wayne has more than enough local taxi companies to choose from. With very practical fares, licensing and insurance policies, and background checks on all drivers, these taxi companies are sure to give you a great ride to your destination. 
Listed below are some Fort Wayne Taxis who are just waiting to receive the call to come pick you up!
Ben's Economy Taxi:
(260) 440-4999
$2.50 pick-up fee / $2.50 per mile in town / $2 per mile out of town
(260) 740-4084
$3.50 pick-up fee / $2.70 per mile of travel – No gas surcharge
(260) 422-1010
$3.50 pick-up fee / $2.59 per mile of travel / $0.30 per minute waiting fee
(260) 426-8555
$3.70 pick-up fee / $2.70 per mile of travel / $2.00 gas surcharge
(260) 418-8741
$3.50 pick-up fee / $2.50 per mile / no waiting fee / no gas surcharge / 10% military discount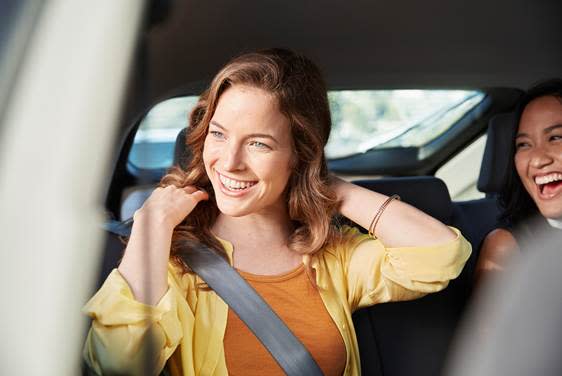 Uber in Fort Wayne
Launched in Fort Wayne during May of 2015, Uber has become a very popular and easy way for visitors and residents to maneuver about the city. Whether you've had a late night out or do not have access to a car, the Uber app is simple to use. It comes with many features such as being able to see the name and a photograph of your driver, what type of car they will be picking you up in, and the ability to estimate what your fare will be at the end of the ride! While drivers use their own personal cars, they are all put through a background check process to make sure that customers are kept safe. You can also track where your driver is and how long it will take them to pick you up through the app.
With a base price of $2.00, booking fee of $1.35, and a per mile charge of $0.70, prices are very reasonable! Users are more likely to experience surges and price changes than with a classic taxi company, but your typical ride will cost you $10-$15.