Your speed picks up as you glide downhill, you try to stay on the path already made slick by previous runs, you grip that piece of smooth plastic beneath you feeling the rush as the wind parts for your heavily insulated form. Oh my, it must be sledding time!
[[endteaser]]
While northeastern Indiana is rather flat, we, thankfully, do have some sledding hills. Franke Park is the most popular in Fort Wayne since it has some of the steepest hills of the local parks. Shoaff Park is another top choice, along with Ivan Lebamoff Reservoir Park, Johnny Appleseed Park, and of course, your closest neighborhood incline.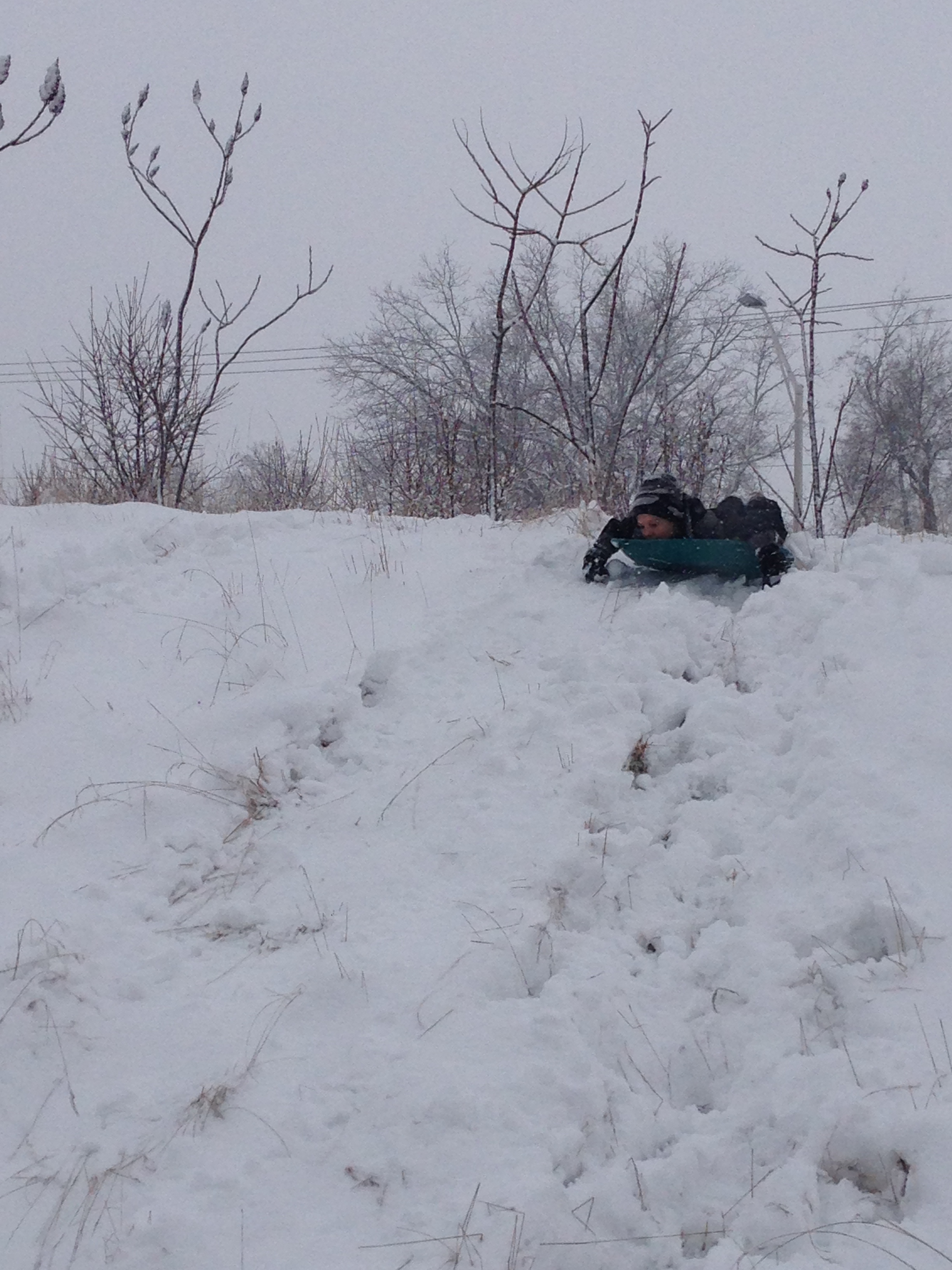 Franke Park is a first choice and many residents grew up sledding there. According to Paul LeCoque, local resident and father of two, "Franke is a good choice because it's a vast area and you're able to pick the size of the slope based on the size of the kid. When I was a kid, the sledding hill was at the soap box derby. Since then it's moved and it seems like there's less chance of an accident since everybody is going in different directions."
On the city's northeast side, Shoaff Park is a popular destination. According to the Fort Wayne Parks and Recreation Department, Franke and Shoaff are the most popular spots citywide.  After that, there's Ivan Lebamoff Reservoir Park, which gets a lot of sledders in snowy years. 
One final place worthy of mention is Johnny Appleseed Park. The area around the gravesite has a good-sized hill. And you can see where Johnny is buried, if you're so inclined.    
While we have our 'staple' hills in Fort Wayne, lots of people just look around their own neighborhoods to find a piece of ground with some incline, then grab their favorite sled, and release their 'need for speed.'
Reader Suggestions