Fort Wayne, Indiana is a city filled with pleasant surprises. One such surprise is our delicious and improving food scene. Vegan options were once scarce here, but today we have many options for those avoiding animal products.
Vegan Options in Fort Wayne
Here are a few of my favorites:
Bahn Mi Barista is known for their Vietnamese sandwiches, pho, and bubble tea.
Most of the dishes here are non-vegan, but I added them to the list because of their Spring Rolls ($3.75 and pictured above). The spring rolls are available in vegan form, and are presented in clear rice paper with layers of carrot, avocado, and other veggies. They're somewhat portable if you need to eat on the go.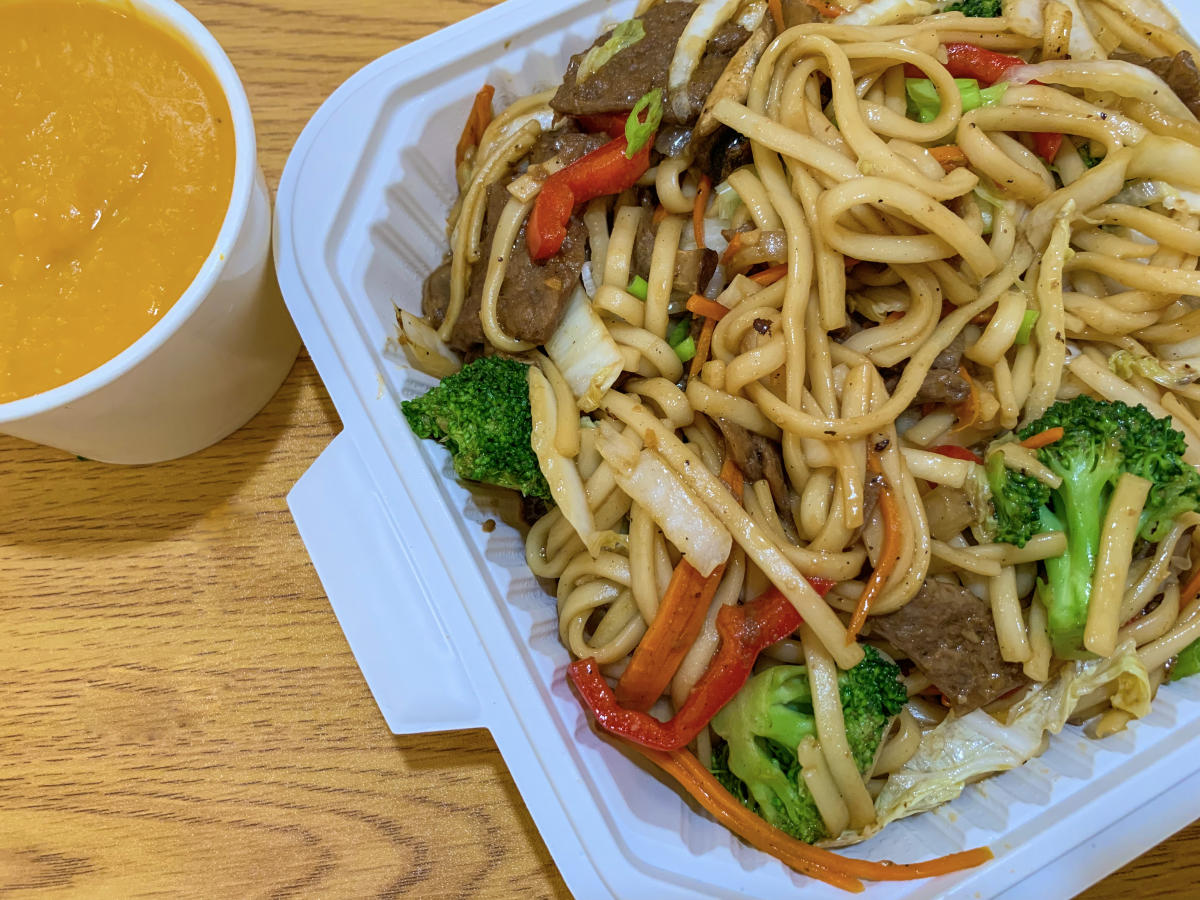 Loving Café is 100% vegan, so order away! I've written about the dolmas in the past (see previous blog and photo).
Another great option at this all-vegan eatery is the Potato Kale Soup ($5.50 for a big bowl). It's a "creamy" soup that contains vegan cream cheese and the following organic vegetables: potatoes, sweet potatoes, golden potatoes, kale, carrots, celery, mushroom, and onion. Order a slice of Loving Café's sourdough bread to round-out this comforting vegan meal.
Jai Juice is another 100% vegan establishment. Their cold-pressed juices can stand alone as a meal replacement, and the staff are happy to modify the ingredients at your request.
My go-to drink at Jai Juice is the Green ($12). It contains spinach, apple, cucumber, celery, and lemon and it usually takes me an hour to sip the whole thing down.
The Health Food Shoppe is an all-natural grocery store in the North Anthony Shopping Corridor.
The Health Food Shoppe opened in 1973, and they've been organic since before organic was cool. The store features a cold case of grab-and-go items, and a house-prepared soup and salad bar. An assortment of baked treats and candies arrive throughout the week from local and regional vendors.
Reader Suggestions

If you're out and about and can't make it to the eateries above, readers recommend other locations with vegetarian and vegan options.
This post was originally published in 2018 and has been updated. Last revised March 2022.